Ohio Senator's Bill Would Prosecute Doctors Who Fail to Save Infants Born After Failed Abortions
A Republican state senator from Ohio has introduced legislation that will require doctors to give lifesaving care to infants born alive after failed abortion procedures and will press criminal charges on any doctors who fail to comply, according to The Columbus Dispatch.
Senator Terry Johnson's bill is similar to the "Born-Alive Abortion Survivors' Protection Act," which passed the U.S. Senate in April but was blocked from vote in the House multiple times. The bill says that a doctor must "preserve the health or life of a child who is alive when removed from the uterus of the pregnant woman." Otherwise, the doctor may face manslaughter charges, a first-degree felony in Ohio. The lawsuit also gives the person who gave birth in this instance the right to sue the doctor for failing to give life-saving measures.
"For many decades the pro-abortion industry has hidden behind the cloak of medical terminology in an attempt to dehumanize an unborn child," Johnson said.
"In this case, that simply cannot be done. Let's be perfectly clear: A baby human that is born alive can no longer be termed a "tissue mass" or even a fetus. It is an infant, and it must by any standard of human decency be treated as such."
Critics of the law point out that such cases of failed abortion live births are very rare, and existing law already makes infanticide a crime.
"Ohio law and federal law already require doctors to provide care under such circumstances," said Jamie Miracle, deputy director of NARAL Pro-Choice Ohio, to the Columbus Dispatch. "Nothing in this bill will change what a doctor already has to do."
Miracle added that such bills are created to strike fear in doctors who provide abortion care. She also states that legislators "are obsessed with false claims. There is no evidence this [a live birth after a failed abortion] has ever happened."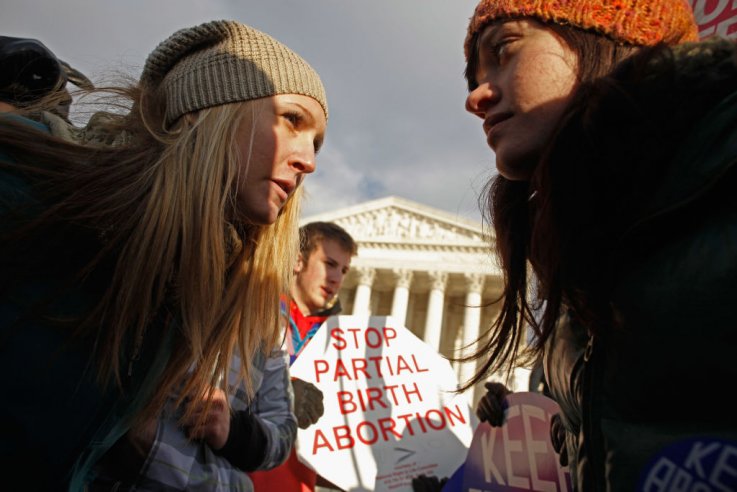 Anti-abortion proponents, meanwhile, approve of the law. "We hope we can all come together to pass this bill at the state level to ensure that babies born in Ohio are given full protection no matter the circumstances of their birth," said Stephanie Ranade Krider, vice president of Ohio Right to Life."If it never happens, nobody should be opposed." Krider says that six states have recently passed similar laws.
Johnson adds that "we simply don't know" if such an instance has happened in Ohio, but that "we do know there are documented cases in other states, including Michigan and Florida."
Johnson is a former coroner from Scioto County in southern Ohio.
Ohio Department of Health data shows that only 1 percent of abortions take place after 21 weeks of pregnancy in the latest data available, from 2018. The American College of Obstetricians and Gynecologist pointed out in a statement that abortions which take place this late in gestation are rare and usually occur due to some severe abnormality, because the fetus is unlikely to survive or to preserve the health of the mother.
Ohio Senator's Bill Would Prosecute Doctors Who Fail to Save Infants Born After Failed Abortions | U.S.