Ohio Sheriff Will Help Celebrities Leave U.S. If Trump is Re-elected: 'I'll Even Help Pack'
An Ohio sheriff has said his "offer still stands" to celebrities he has vowed to help leave America if Donald Trump is re-elected on November 3.
Butler County Sheriff and Trump supporter Richard K. Jones is going viral once again for offering to provide a one-way ticket for famous faces who have said they plan to leave the country if Joe Biden doesn't win.
"My Offer Still Stands," Butler said in a Facebook post.
"Sheriff Richard K. Jones states it's that time of election year again. Celebrities threatening to leave the United States if the President is re-elected," the press release reads. "This happened in 2016 and it is believed not one celebrity left then and it appears the same threats are being made this election year."
A number of celebrities made headlines in 2016 when they said they would leave the States if Trump was voted into the White House.
Just last week, Bruce Springsteen joked that he would move to Australia.
"If Trump is re-elected—which he will not be; I'm predicting right now he's gonna lose—if by some happenstance he should be, I'll see you on the next plane," the "Born in the USA" singer told the Australian press.
Sheriff Jones' statement says he would like to extend an invitation to put money towards a one-way ticket for any celebrity that would like to leave the country this time around if President Trump is re-elected.
"Hell, I'll even help them pack," Jones added.
Jones defended his stance on the issue in a follow up video, saying: "These are mostly the same people who don't like police, that doesn't like first responders. I hope you do leave."
The GOP sheriff made headlines back in September with another of his press releases where he said, "you shoot at the police expect us to shoot back."
He also refused to enforce Ohio Gov. Mike DeWine's order that requires people to wear face masks in a bid to curb the spread of the coronavirus back in July.
2016 saw legions of celebrities including Lena Dunham and Amy Schumer pledged to leave the country if Trump entered the Oval Office.
Comedian Schumer considered moving to Spain before the 2016 election. She said at the time, per THR: "My act will change because I will need to learn to speak Spanish because I will move to Spain or somewhere. It's beyond my comprehension if Trump won. It's just too crazy."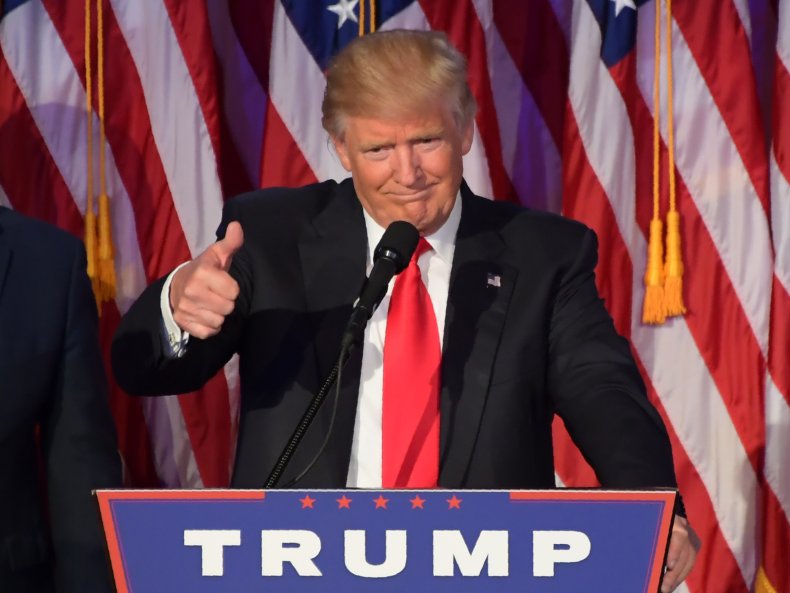 Musical icon Cher joked she would move to the planet Jupiter. She tweeted: "IF HE WERE TO BE ELECTED, IM MOVING TO JUPITER."
Girls star Lena Dunham joked: "I know a lot of people have been threatening to do this, but I really will. I know a lovely place in Vancouver."
Other celebrities who said they'd move include Miley Cyrus, Snoop Dogg, Samuel L. Jackson and Breaking Bad star Bryan Cranston.