Eight Members of Ohio Family Shot Dead 'Execution-Style,' Shooter 'Still At-Large'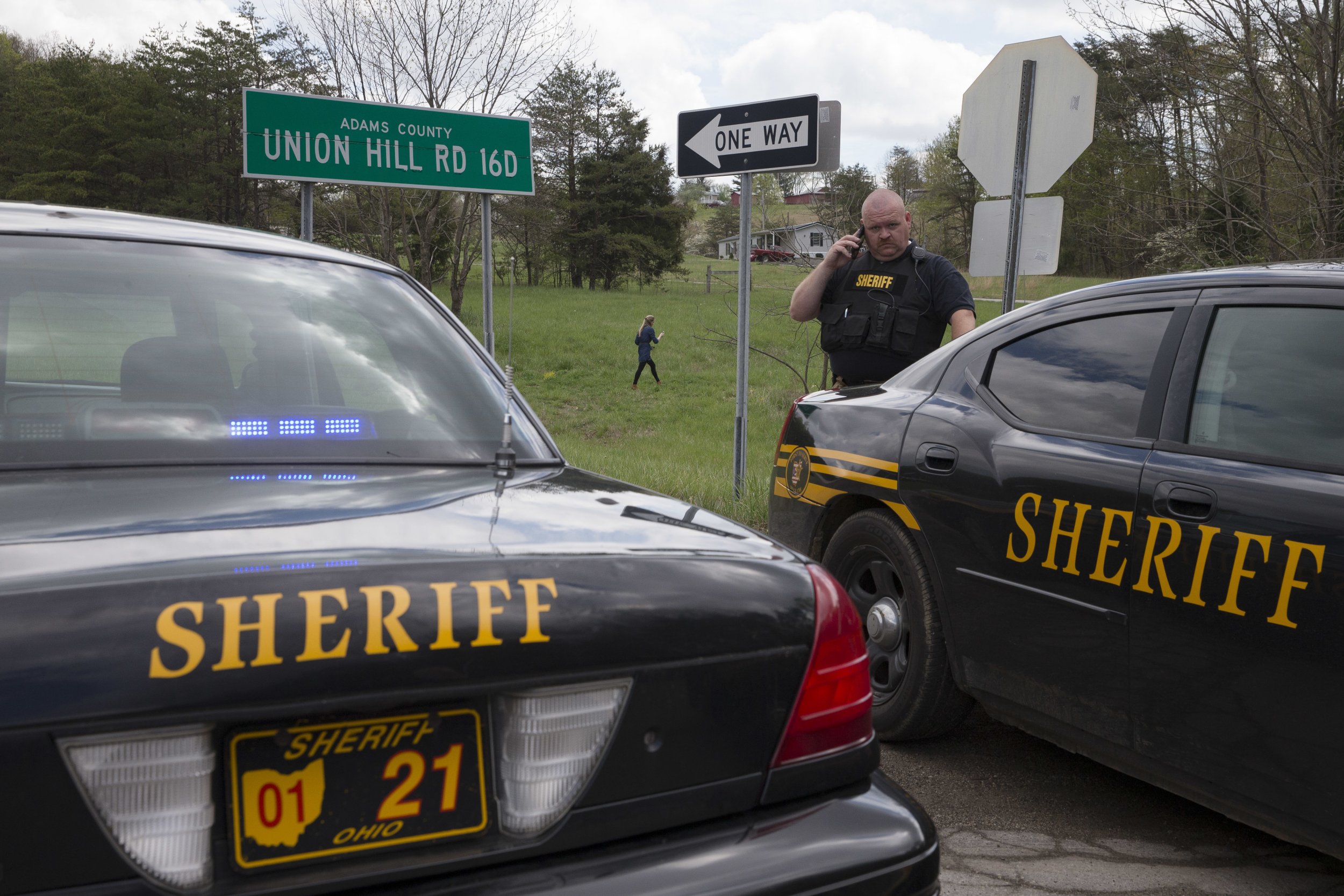 Updated | Eight members of an Ohio family were killed in four locations on Friday morning, with authorities confirming that all were shot in the head "execution-style."
Speaking with the press on Friday afternoon, local and state authorities confirmed that seven adults and one child, a 16-year-old male, were killed. Three children survived the shootings: a four-day-old, a six-month-old and a 3-year-old. Ohio Attorney General Mike DeWine told reporters that some of the victims were killed in their beds, including a mother who was next to the days-old child.
The victims are from the Rhoden family and are in the process of being further identified, Pike County Sheriff Charles Reader told reporters. Reader said he knows the family because "we have a small county."
No one has been taken into custody and "there is a strong possibility that any individuals involved with this are armed and extremely dangerous," said Reader.
"We believe they're still at large," said DeWine.
The Pike County Sheriff's Office received its first dispatch on Friday at 7:53 a.m., with officers sent to respond to an incident at 4077 Union Hill Road, where two males were found dead. While responding, sheriff's deputies received calls regarding to two additional Union Hill Road properties. Later in the day, police responded to a fourth location, finding a deceased male with a gunshot wound in a residence on Left Fork Road.
The FBI in Cincinnati said on Friday that it is "closely monitoring the situation" and has offered assistance to the Pike County Sheriff's Office.
DeWine said there are more than 30 agents working the four crime scenes, including the Ohio Bureau of Criminal Investigation's crime scene unit, special investigations unit, cyber crimes unit and criminal intelligence unit.
"What makes it particularly grisly is that you have these children involved who were obviously there when these executions took place," said DeWine.
Ohio Governor John Kasich, a Republican presidential candidate, tweeted about the incident on Friday, saying: "Reports we are receiving from Peebles are tragic beyond comprehension."
"We'll continue to monitor this closely and the state will work w/ local law enforcement however we can," he said. DeWine said he briefed Kasich on the situation before speaking with the press on Friday.
This article has been updated several times throughout the day with new information, often based on reporting from local news outlets. The authorities confirmed many details during the afternoon press conference, including that seven of the victims were adults, that the youngest was 16 years old and that the attacker is believed to be at-large.