UPDATE: Ohio 7th-Grader Who Shot Himself Inside Middle School Bathroom Has Died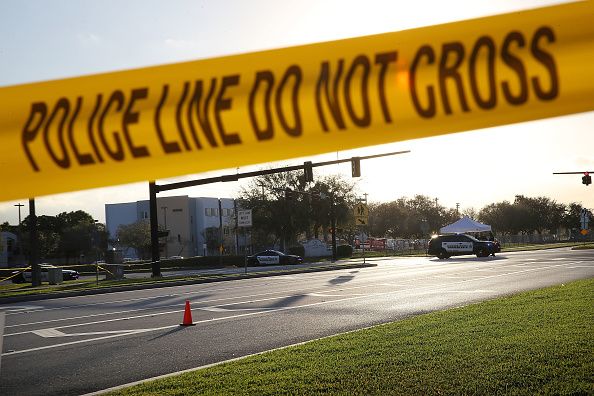 The seventh-grader who shot himself in the bathroom of an Ohio middle school on Tuesday has died of his injuries, authorities announced.
Keith Simmons, 13, died of gun injuries on Wednesday at 12:31 p.m., according to an official from the Summit County Medical Examiner's Office.
Jackson Memorial Middle School and surrounding schools in Jackson Township, Ohio, were placed on lockdown after Simmons walked into the bathroom and shot himself. Jackson Township Police Chief Mark Brink said the teen had a .22 caliber long-gun, and officers are now trying to figure out if the gunshot was accidental or self-inflicted. Authorities are also investigating how the student got the gun.
Authorities came across a backpack with "distractionary type devices" while clearing the scene. Police said the items inside the bag would not have harmed anyone.
"It is not a bomb, I can tell you that; (it's) something you could distract people with for whatever reason," Brink said during a news conference.
Students and staff were not hurt in the shooting, and classes were canceled on Tuesday after the incident. Classes resumed at the middle school on Wednesday.
The news comes a week after an alleged gunman walked into Marjory Stoneman Douglas High School in Parkland, Florida, and killed 17 people. Nikolas Cruz, 19, was charged with premeditated murder last Thursday. The former student of the high school was known by many to have an obsession with guns.
Students are found with guns in the United States at a rate of just over one per day, according to nonprofit gun news site The Trace. A day after the shooting in Florida, officials had answered to reports of guns on campuses across the U.S. No injuries were found in any of the cases that were reported.
In response to the school shooting in Florida, students across the U.S. have responded by taking action against gun violence. Many students and teachers have already begun planning walkouts this spring to push Congress to act on gun control.