Ohio State Nurses Demand to Bargain Hospital's COVID Vaccination Mandate
An Ohio nurses union is warning a hospital that if it doesn't negotiate with them on the implementation of a mandatory COVID-19 vaccine policy, the hospital could find itself at an even greater shortage of workers.
The Ohio State University Wexner Medical Center and two other hospital systems announced vaccine requirements on Tuesday, a decision it made in light of the rising number of Delta variant cases. Mandatory vaccines have received pushback from those who see it as an encroachment on a person's ability to make their own health decisions and the OSU nurses union said forcing people to get vaccinated will backfire.
"Mandating vaccines without negotiation will only result in more people leaving the bedside at a time when staffing levels are already low following the trauma of the past year," Rick Lucas, president of the OSU Nurses Organization said in a letter to the medical center.
OSU's vaccination policy applies to all faculty, staff and students that are already required to get an annual influenza inoculation. It was the third health care system in Ohio to announce the implementation of the policy on Tuesday. Everyone who's required to be vaccinated must have at least one dose or an approved exemption before October 15.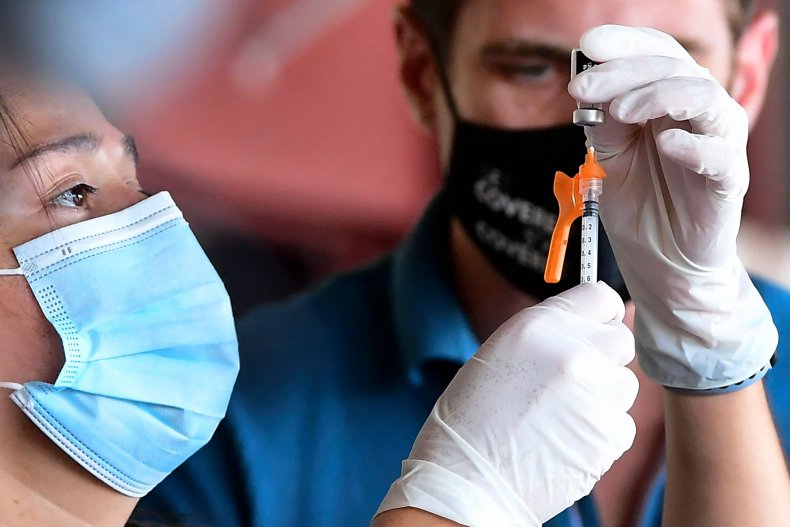 Mount Carmel Health Center was the first hospital system in Central Ohio to announce employees would be required to be vaccinated against COVID-19 and did so in the beginning of July. The Ohio Hospital Association is leaving the choice up to individual hospitals, but said staff members being vaccinated against COVID-19 will help health care systems respond to the pandemic, protect patients from infection and reduce the spread of the virus within the facility and among family and friends.
Hospitals that decided to implement a mandatory vaccination policy were encouraged to have a process for determining appropriate exemptions, educate reluctant staff members and ensure personnel have paid time to get vaccinated and recover from any side effects.
Compensation for missed work due to the vaccine's side effects is one item that Lucas said in his letter the union wants to bargain on. They're also looking to discuss the timeline of the roll out, exceptions and what disciplinary actions the hospital will take if a person refuses to be vaccinated.
The Ohio Hospital Association advised legally permissible consequences for noncompliance could include requiring unvaccinated staff to wear masks, be reassigned to other rolls, be tested periodically or be terminated from their position.
The OSU Medical Center defended its decision and told Newsweek more than 75 percent of its faculty and staff are fully or partially vaccinated. The medical center added that they've spoken with the nursing union about adding COVID-19 vaccines to the vaccination policy and received "no objections."
This article has been updated with comment from the OSU Medical Center.