Ohio State Players Amir Riep and Jahsen Wint Charged with Rape and Kidnapping
Two Ohio State players were charged with kidnapping and rape by Columbus Police on Tuesday, following an alleged incident last week.
Warrants have been issued for the arrest of senior cornerback Amir Riep and redshirt senior linebacker/safety Jahsen Wint.
According to a criminal complaint obtained by ElevenWarriors.com, both players face first-degree felonies for allegedly raping a woman on February 4.
The affidavit states that shortly before 10 p.m. last Tuesday, the two players "forced vaginal intercourse with another [...] by purposely compelling said victim to submit by force."
The complaint states that the victim had consensual intercourse with Riep. Once she stopped, saying she "did not want to continue", Wint entered the room. Riep is then alleged to have raped her, followed by Wint.
As per ElevenWarriors.com, the affidavit notes that after the incident Riep filmed the victim and asked her to provide her name and state the intercourse had been consensual, before driving her back to her residence.
According to Franklin County Municipal Court records, both players are listed as living at the same address on Columbus' Northwest Side, where the incident is alleged to have happened.
Court records also show Riep had not been served with his warrant as of late Tuesday night.
"We are aware that two of our students have been arrested and criminally charged," Ohio State spokesman Ben Johnson said in a statement sent to Newsweek. "They have been suspended from all activities involving the football program. We will share more information when available."
The two suspects are considered relatively high-profile players. Riep has played 37 games in three seasons for the Buckeyes, recording 20 tackles and two interceptions last season. Wint, meanwhile, has racked up a combined 40 tackles in the 35 games he's played for Ohio State in three seasons.
The pair have since been suspended indefinitely from all football activities by the school.
According to a survey published in October 2019 by the by the Association of American Universities (AAU) over 25 percent of undergraduate women from 33 U.S. universities experienced sexual assault while they were students.
The figure among undergraduate men stood at 7 percent instead.
The survey polled over 181,000 students and found that less than 30 percent of the women who had been assaulted or had intercourse without consent filed a report or sought help from their schools.
"The disturbing news from this year's survey is that sexual assault and misconduct remain far too prevalent among students at all levels of study," AAU president Mary Sue Coleman said in a statement accompanying the publication of the results.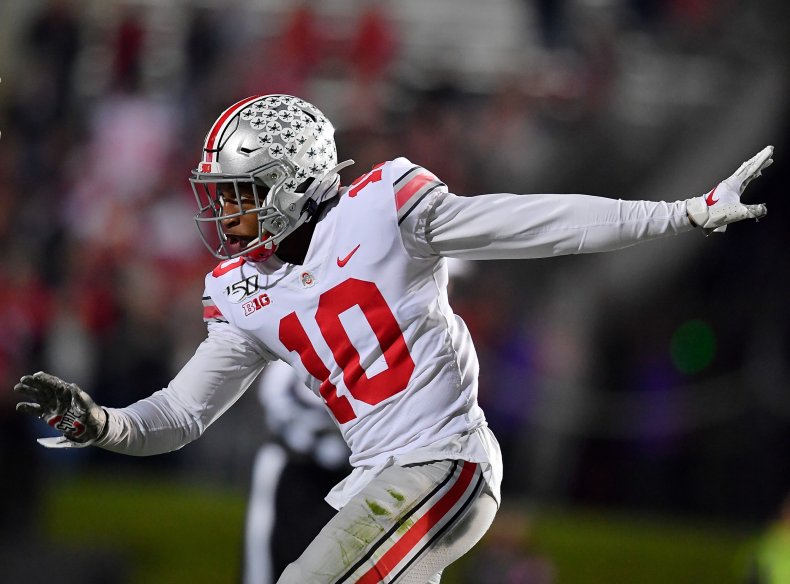 Ohio State Players Amir Riep and Jahsen Wint Charged with Rape and Kidnapping | Sports