'Alt-Right' Richard Spencer Banned From Speaking on Campus By Ohio State University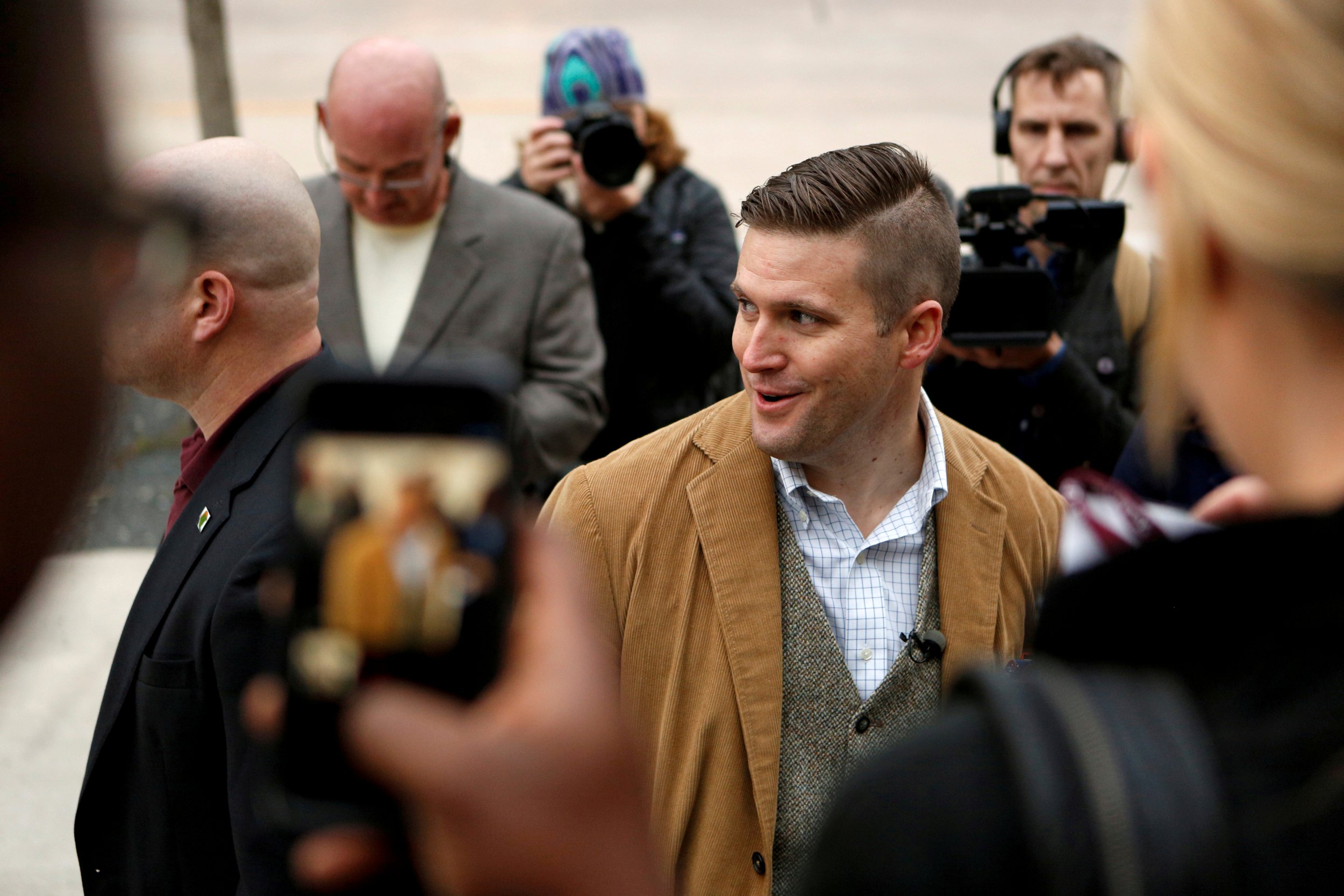 Ohio State University has denied a request to rent space for white nationalist provocateur Richard Spencer to speak on campus, citing security concerns.
An appearance by Spencer at the University of Florida Friday sparked protests, with anti-racism demonstrators confronting white supremacists at the event and jeering at Spencer as he attempted to make a speech.
Three men who had reportedly been making Nazi salutes were arrested Friday and charged with attempted murder after firing at protesters at the event.
"The university has deemed that it is not presently able to accommodate Mr. [Cameron] Padgett's request to rent space at the university due to substantial risk to public safety, as well as material and substantial disruption to the work and discipline of the university," a lawyer representing Ohio State said in a letter to an attorney representing Spencer's associates and obtained by the Associated Press.
Attorneys working for Spencer associate Padgett said they would launch a legal challenge to any attempt to prevent the planned appearance at Ohio State University.
"The die is cast," attorney Kyle Bristow said in a Twitter message written in Latin, after the university confirmed the request would be denied.
Ohio State senior vice president Christopher Culley told Bristow last week that the university could not accommodate a request to rent space, but the lawyer held off suing while the institution looked into other potential venues, reported WOSU.
Padgett sued Penn State University on Friday after officials rejected a request for Spencer to appear there, as well. The University of Cincinnati last week ultimately decided they would "uphold the First Amendment" and allow Spencer to speak, after a threat of a lawsuit from Bristow.
Padgett, a Georgia State University student, has sought to secure venues for Spencer to speak on several campuses on behalf of the National Policy Institute white nationalist think tank.
Florida Governor Rick Scott declared a state of emergency in Alachua County ahead of Spencer's appearance at the University of Florida. Officials from the university estimate they spent $500,000 on security ahead of Spencer's appearance.