Ohio State University Ignored Doctor's Sexual Abuse, Two New Class-Action Lawsuits Claim
Ohio State University was hit by two class-action lawsuits this week that claimed the university ignored complaints that a doctor sexually abused student athletes. One suit alleged that as many as 2,500 male student athletes suffered sexual abuse or harassment.
Dr. Richard Strauss has been accused of sexually abusing student athletes during his 20 years at OSU, CNN reported. Strauss, who died in 2005 by suicide, allegedly used medical examinations as a cover for assaulting male student athletes.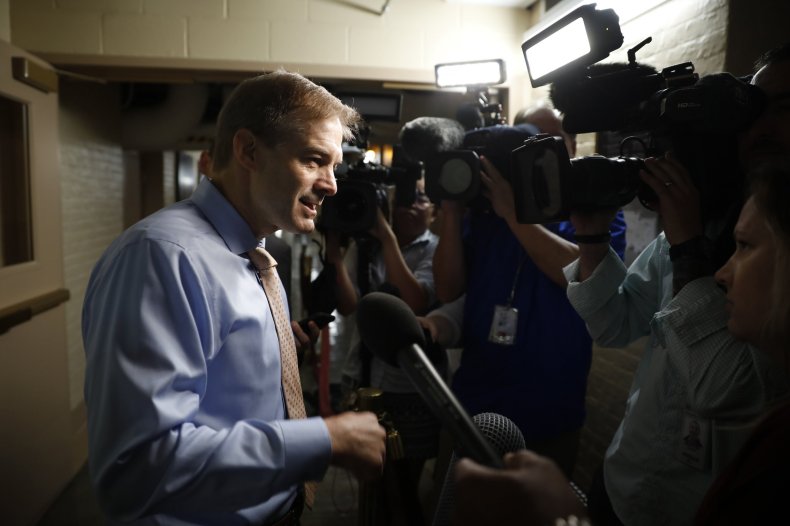 On Monday, four former OSU wrestlers claimed they were "sexually assaulted, battered, molested, and/or harassed" by Strauss. One of the John Does alleged Strauss abused male athletes during the late 1980s and 1990s in approximately 50 physical examinations, according to CNN.
The lawsuit alleged that the doctor may have abused or harassed "1,500 to 2,500 male student athletes" during the two decades he worked for the school.
"OSU forced student athletes to make a chilling decision: either seek treatment from Dr. Strauss and submit to his molestation, or forego treatment and live with illness or injury," lawyers stated in the lawsuit filed Monday. "With their collegiate athletic careers and scholarships on the line, many athletes sought treatment from Dr. Strauss for their physical conditions, at a high cost to their mental and emotional health."
The lawsuit said former Athletic Director and Assistant University Vice President Andy Geiger and former head wrestling coach Russell Hellickson "had actual and/or constructive notice" of the abuse allegedly committed by Strauss and others. Two wrestlers reportedly met with Geiger during the 1994-95 season to complain about the lewd behavior. Although Geiger vowed to look into the issue, "OSU did nothing," the suit claims.
In a second lawsuit filed in an Ohio federal court Tuesday, a former OSU wrestler identified as John Doe 1 claimed he was subjected to "sexual harassment and inappropriate touching" during many of some 20 medical examinations with Strauss. The lawsuit also claimed Strauss photographed the plaintiff and "regularly" measured the plaintiff's scrotum.
The plaintiff in Tuesday's lawsuit wrestled for OSU from 1982 to 1984.
"We are aware of reports that individuals at the university did not respond appropriately during that era," Ohio State said in a statement to USA Today. "These allegations are troubling and are a critical focus of the current investigation."
The law firm Perkins Coie is leading an independent investigation launched by the university. In June, the university announced that former students in 14 sports, as well as students treated by Strauss at Student Health Services, had come forward with sexual misconduct allegations, USA Today reported.
Representative Jim Jordan of Ohio, who is a former OSU assistant wrestling coach, was named in the lawsuit Tuesday.
At least two former OSU wrestlers have publicly accused Jordan of being aware of Strauss's abuse and doing nothing about it. Mike DiSabato and Dunyasha Yetts claimed they spoke to Jordan about Strauss groping male wrestlers, The Chicago Tribune reported.
Jordan, a leading House Republican and founder of the conservative Freedom Caucus, denied knowing about the alleged abuse. In a statement released earlier this month, Jordan's spokesman Ian Fury said the congressman "never saw any abuse, never heard about any abuse, and never had any abuse reported to him."