Ohio Student, Fatally Injured in Hazing, Is Being Kept Alive for Organ Donation
An Ohio student fatally injured in an alleged hazing incident is being kept alive so that his organs can be donated.
Stone Foltz, a 20-year-old sophomore at Bowling Green State University, is "in the process of donating his organs" after the incident, Sean Alto, an attorney for the family, told local news on Saturday.
"For now, Stone is still with us," Alto said. "The nature of the hazing incident is still being investigated, but I can tell you that it involved a large quantity of alcohol consumed in a very short period of time during a fraternity pledge event."
Foltz was hospitalized following a Pi Kappa Alpha fraternity event which took place off-campus, according to the Columbus Dispatch. He was allegedly hazed and forced to drink large quantities of alcohol as a new member of the fraternity, the university said.
After the event, fraternity members left Foltz at his apartment, where his roommates found him, called 911 and transported him to the hospital.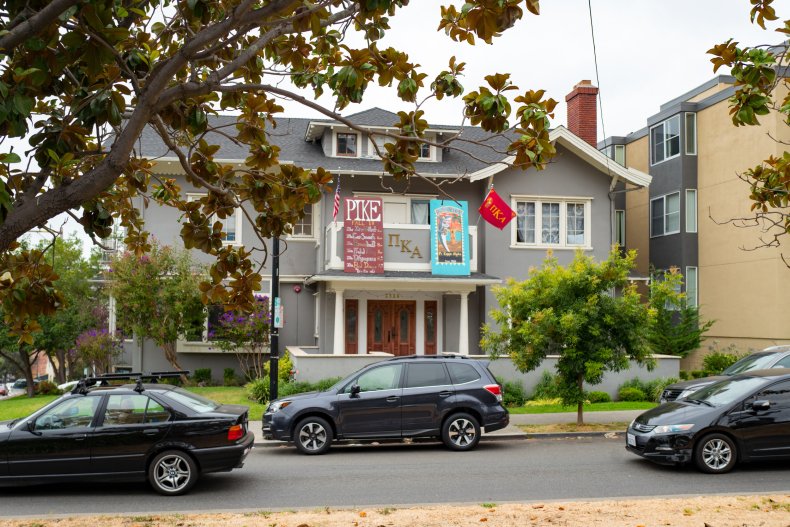 The Bowling Green police and the university are currently investigating Pi Kappa Alpha over the "alleged incident of alcohol-related hazing at an off-campus event," said the international Pi Kappa Alpha fraternity organization (PIKE).
"The International Fraternity is horrified and outraged by this incident," PIKE added. "The fraternity has a zero-tolerance policy toward illegal activity, substance abuse, bullying and hazing of any kind."
In a statement shared to Twitter on Saturday, the university confirmed that the Pi Kappa Alpha fraternity was placed on interim suspension for alleged hazing activity.
"This tragic incident has certainly impacted our students and community," the statement continued. "BGSU is committed to not just the student conduct and law enforcement investigations, but a full inquiry into each Greek chapter's prevention and compliance responsibilities under University policies prohibiting hazing."
"This morning, we began to meet with our student leaders to decide the short- and long-term future of fraternity and sorority life at BGSU. In the days to come, we will also be reviewing all other student organizations," the university added.
Initially, the fraternity's headquarters told The Blade on Saturday that Foltz had died. But the organization quickly retracted its statement and said he was still alive.
"It's insensitive and inappropriate to put out a statement that he has passed away when he hasn't. The info is still coming out, just wait and gather the facts. It's horrible to do this in advance of the family. They are solely focused on their son, their brother, their grandson," Alto told ABC News.
In a separate statement to the Dispatch, the attorney said that Foltz's family are "focused on their son right now."
"I expect they're going to take it hour by hour, day by day," he added.
Newsweek reached out to Bowling Green State University for additional information.