Ohio Student Suffocated by Nitrous Oxide In 'Extensive Hazing,' Forced to Drink Gallon of Alcohol: Lawsuit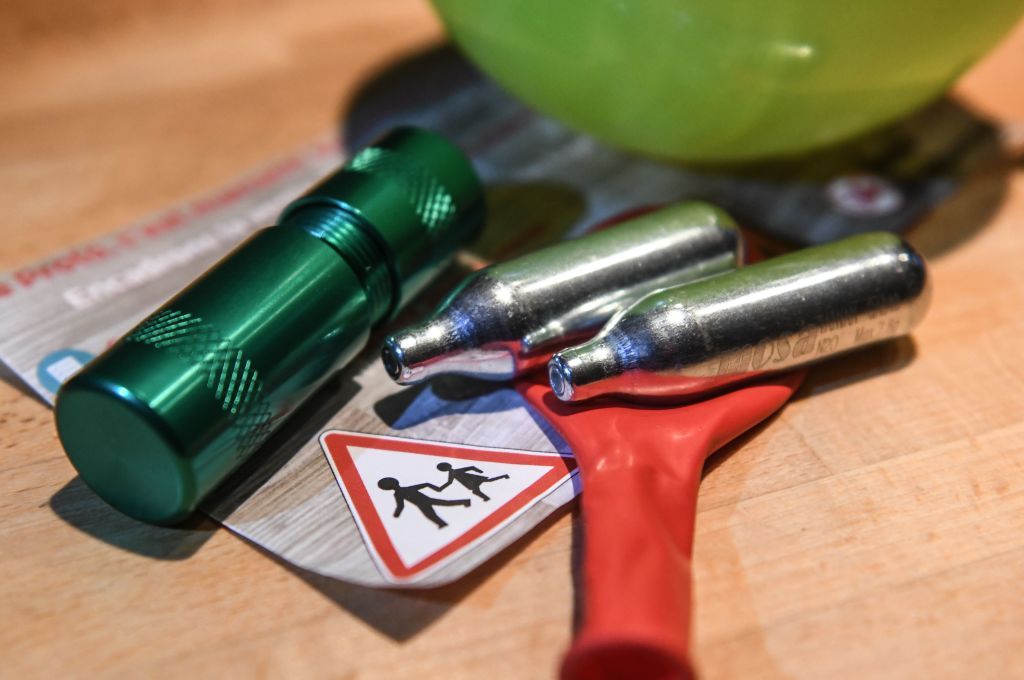 The family of a former student at an Ohio University is suing the fraternity where he died after he allegedly was asphyxiated by nitrous oxide and forced to consume a gallon of alcohol and a cocktail of drugs over months of hazing.
According to a wrongful death suit filed by the family of 18-year-old Collin Lewis Wiant, the teen died during "extensive hazing." NBC4 reported that ten unnamed fraternity members at the Epsilon Chapter of Sigma Pi at Ohio University in Athens forced him to consume vast quantities of alcohol and a mix of various drugs in the period before his death.
The lawsuit alleges that fraternity members forced the drugs on him, a cocktail including cocaine, Adderall and Xanax, as well as the nitrous oxide that killed him, ABC6 reported.
Wiant's family is suing the international headquarters of the fraternity over the two months of hazing. As well as the intense consumption of drugs and alcohol forced on the young man, as he pledged in the fall of 2018, he was also pelted with eggs, beaten and deprived of sleep.
The hazing ritual even crossed state lines, the lawsuit claims. At the beginning of October, one month before he died, members took a trip to Gatlinburg, Tennessee. The suit has described the injuries inflicted on the teenager, after he was repeatedly beaten with a belt.
"We have evidence of on the Tennessee trip of Collin being beaten so bad he came home with bruising and gashes on his back. It was a terrible, horrific experience for him," Rex Elliott, the Wiant family attorney said.
Wiant, a native of Dublin, Ohio, was discovered dead inside an unofficial annex of the Epsilon chapter off campus. The house was known to members as the "Fun Room" or "Education Room."
On the day of his death, the young man was seen entering Crystal Bar, a location regularly frequented by college students in Athens. Witnesses who had seen the fraternity pledge said at the time he was acting normal. He received a call from a Sigma Pi member asking him to go to the house. "I know I'm going to get hazed," Wiant was heard to say.
Just before 3 a.m. emergency dispatch received a call from an individual, identified as Corbin Gustafson. "I think he drank a little too much tonight," Gustafson said in the call. At the time Wiant was still alive. Gustafson asked the dispatcher if he could bring Wiant outside the house on 45 Mill Street but emergency services said he needed to be left where he was. The 18-year-old died shortly after the call was placed. His body was found surrounded by drug paraphernalia, including the small metal canisters that store nitrous oxide.