Ohio Couple Accused of Terminating Pregnancy With Mail-Order Medication, Hiding Fetus' Corpse in Shoebox
Kalina V.E. Gillum and Braden C. Mull pled not guilty in court to charges of terminating Gillum's pregnancy and then placing the corpse of the fetus in a shoebox.
WCMH reported that Licking County Prosecuting Attorney William Hayes has accused Gillum of using misoprostol, a medication that she and Mull had ordered from India, to terminate the fetus she was carrying.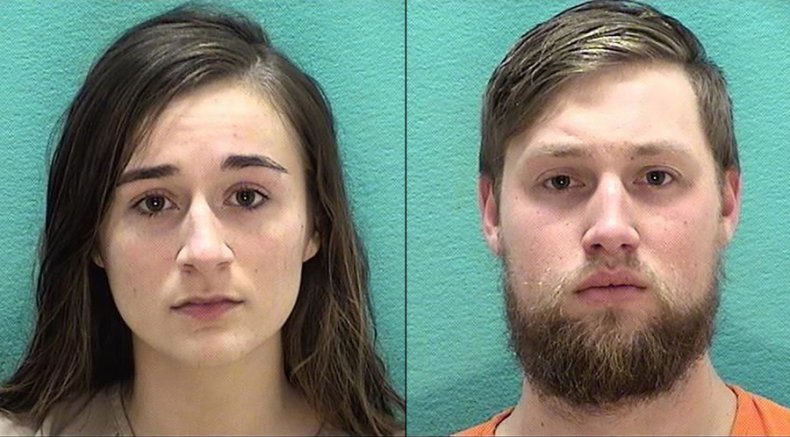 Hayes alleges that Gillum was in her third trimester, approximately 28 or 29 weeks pregnant, when she terminated the fetus on September 19, 2019. He said the fetus was induced to leave the womb early via the medication in the bathroom of the apartment the two shared.
The next day, the couple went to Licking Memorial Hospital, where they met with medical professionals. At that point, staff contacted police, who searched their apartment.
While there, Hayes stated that they discovered the body of the fetus inside a shoebox wrapped in a garbage bag. In his statement, Hayes wrote, "At no time did either one of them ever call 911 or seek emergency medical treatment for the child."
The statement says that sufficient evidence was collected from the apartment to charge both Gillum and Mull with the act, stating that they collaborated to purchase and administer the misoprostol.
Each of them faces one count of involuntary manslaughter, child endangering, tampering with evidence, and abuse of a corpse. They are each being held on $150,000 bail.
Misoprostol, commonly sold under the brand name Cytotec, is normally prescribed to treat stomach ulcers and bleeding, but is also used to induce childbirth when a woman is ready to deliver. It is also employed in chemical abortion procedures.
Typically when used to induce abortion it is taken in conjunction with methotrexate or mifepristone, which is sold in the United States under the brand names Korlym and Mifeprex.
The World Health Organization considers misoprostol a safe and effective method of medical abortion at any fetal age.
According to the Food and Drug Administration, it is against the law to purchase misoprostol over the Internet for the purposes of inducing an abortion. By law, the medication must be provided to patients by health care providers at a clinic or hospital, not a pharmacy. But several online businesses have set up portals where pregnant women living in states with more restrictive abortion laws can purchase the medication from pharmacies in India.
Ohio recently passed a controversial abortion bill, known as the Human Rights Protection Act. It bans all abortions after a fetal heartbeat is detected, which typically occurs around the sixth week of pregnancy. It mandates criminal penalties for doctors who perform the procedures, with no exceptions for cases of rape or incest.
Third trimester abortions are exceptionally uncommon. According to the Centers for Disease Control and Prevention, abortions after the 21st week typically make up around 1 percent of all procedures.
The Supreme Court's decision in Roe v. Wade included the proviso that states could prohibit abortion after a fetus reached the point of viability and could conceivably survive outside of the womb. That point of viability is not clearly defined, but is typically regarded to arrive around the 24th week.
Ohio Couple Accused of Terminating Pregnancy With Mail-Order Medication, Hiding Fetus' Corpse in Shoebox | News