Ohio Toddler Killed in Thanksgiving Shooting That Left Car 'Littered With Bullets'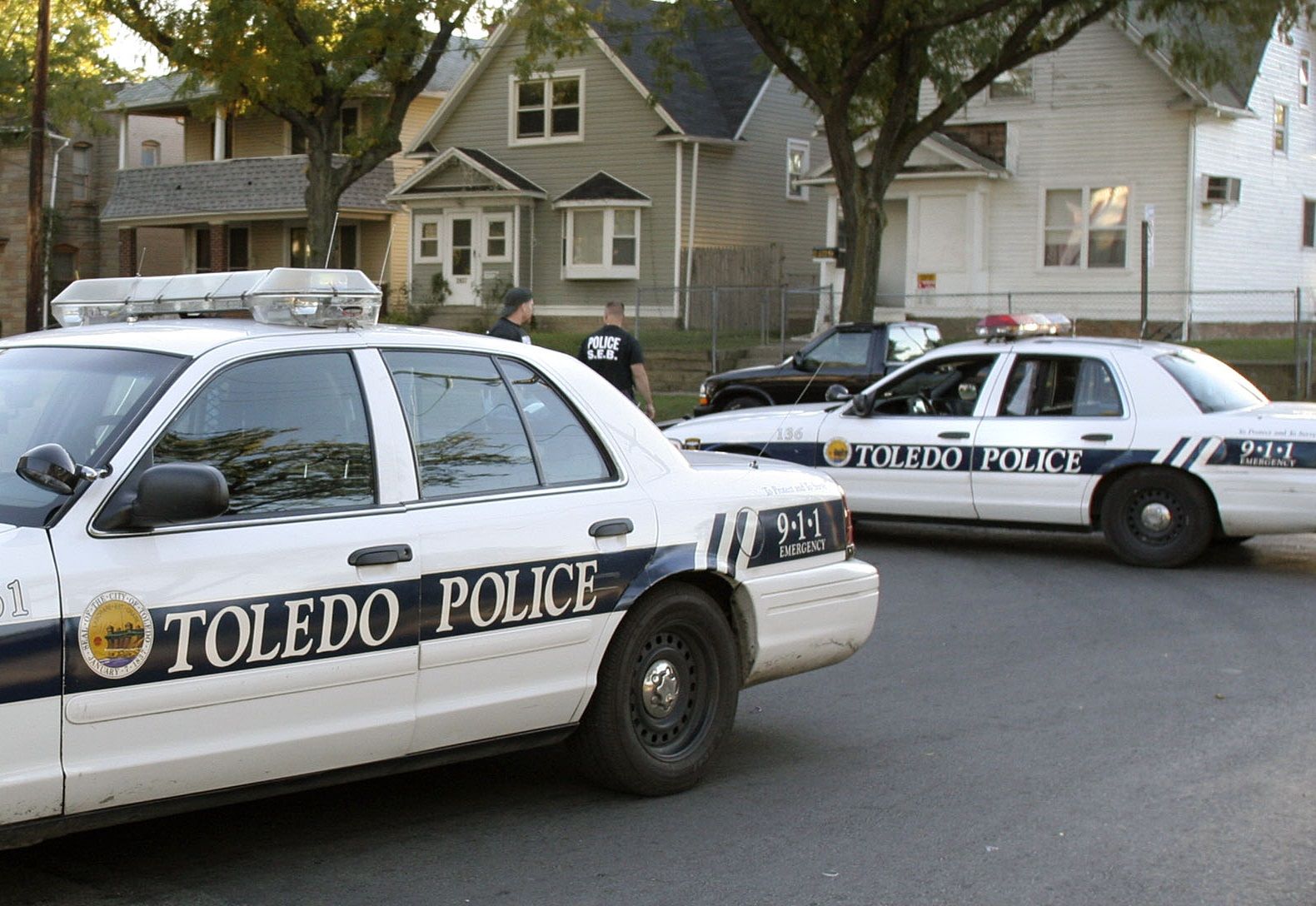 A 3-year-old boy is dead in Toledo, Ohio, after a gunman pulled up next to the car he was travelling in on a major highway and opened fire. The incident took place on Thanksgiving night.
Toledo Police Department said in a statement that the shooting happened in the northbound lanes of Interstate 75 and Collinwood at around 9 p.m.
There were three children in the back seat of the car at the time of the shooting. Malachi Barnes was hit amid the gunfire. His father, Anthony Barnes, rushed him to St. Vincent's Hospital but he later died, police said.
According to WTOL, police described the car as "littered with bullets." Investigators are looking into the shooting and do not believe it is random. There are currently no suspects.
Anyone with information is urged to call Crime Stoppers on 419-255-1111.
A 22-month old girl was shot in the face at her home in Hamilton, Ohio, on Wednesday, FOX19 NOW reported.
Tiffany Lawrence, the girl's mother, said her daughter was hit in the mouth by a bullet fired into her house through the front door. Lawrence's other daughter, 9, was grazed by a bullet.
The little girl is on a ventilator in hospital and undergoing surgery but is stable. Hamilton police are investigating. "I have no clue why this happened," Lawrence told FOX19 NOW.
Neighbors told WCPO that a man drove past the house on Lulu Avenue twice and shot multiple times.
"It was just heartbreaking, you know, especially something that happened in our community like that," Sierra Long told WCPO.
In Houston, Texas, a six-year-old girl was shot as she sat in their family car at a McDonald's drive-thru last week.
Claire Tidwell was hit in the leg by a stray bullet fired from the gun of a nearby cell phone store security guard who was shooting at two robbery suspects.
One suspect and the girl were hit and both were taken to hospital. The injured girl had surgery and survived.
"We were sitting in the car, ordering food" Danny Tidwell, the girl's father, told KTRK.
"All of a sudden, gunshots started going off everywhere. It was so loud that we knew it was close. It was so close that we ducked in the seat, because we couldn't tell where it was coming from.
"As the shots were going off, my daughter said, 'Daddy, I'm hurt.' I turned around and there was blood everywhere."