An Ohio man who made a public appeal to fund treatment for his baby, who suffers from rare birth disorders, has described a sign someone placed in the street stating "let the baby die" as a message of "hatred."
Last month, KC Ahlers and his wife Angela from Toledo, made an emotional plea for help for their son Randy James, known as RJ, who was born on July 9 with "agenesis of the corpus callosum" or AgCC.
This condition means the center of his brain is underdeveloped. He was also born with the rare genetic chromosome disease Trisomy 9 Mosaic Syndrome, which only 1,200 other people in the world have, and he has a hole in his heart, CBS affiliate WTOL 11 reported.
His conditions have already led Randy James, known as RJ, to 15 specialist appointments and the medical bills are starting to pile up.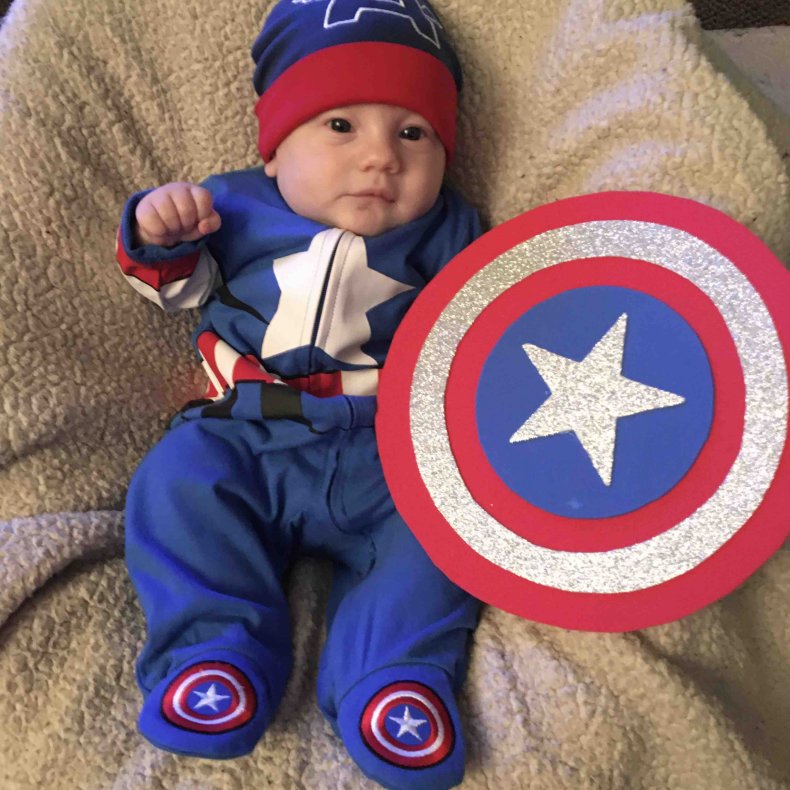 Told that only half of children born with these conditions reach the age of two, the couple are trying everything to beat the odds.
KC Ahlers put up six signs around the Franklin Park mall in Toledo explaining his son's predicament and appealing for donations. However someone placed a sign next to them which said: "Stop asking for money. Let the baby die, it's called Darwinism, happy holidays."
Ahlers said, "It really shocked me that somebody would have that kind of cruelty.
"I came out. I saw it. Immediately took the one down. There were other ones that were up, but somebody, some other good Samaritans kicked them down," he told ABC affiliate ABC 13.
"We want to raise our son to not reciprocate hatred. We want to battle hatred with love. So, we obviously know somebody that did this is disturbed and we hope they get help.
"But, we're going to keep taking your signs down as we see them because this town doesn't need hatred. This town needs love," said Ahlers.
The family says it has been humbled by the overwhelming support. Last month, a superhero-themed fundraiser raised about $4,000. The family is also holding a fundraiser on December 15 at a local restaurant.
The family set up a GoFundMe page in which nearly $4,000 was raised. It describes Randy James as a "little miracle baby" who has "fought this hard to get this far and we need the village to come together to help with the past and future medical bills.
"Because of how rare this is he falls through a lot of the cracks with assistance from federal and local assistance programs."
"Our little boy RJ is our world please help this miracle baby beat the odds and help us to get him the best medical help we can," it said.