Elderly Mother, 73, Allegedly Shot in the Face by Live-at-home 51-year-old Son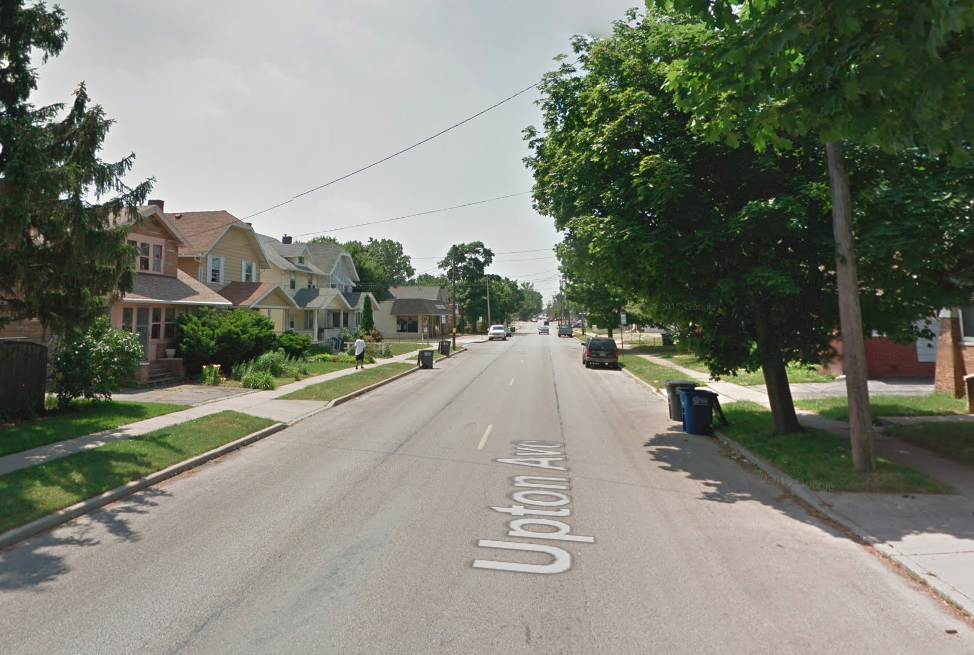 An Ohio man was arrested and charged yesterday after his elderly mother was shot in the hand and face while resting inside her Toledo home, police said.
James Hines, 51, was named by Toledo Police Department as a suspect in the shooting, which occurred on the 3900 block of Upton Avenue at just before 1:15 a.m. yesterday. The victim was quickly identified by local law enforcement as 73-year-old Joycelyn Gordon.
In a social media appeal to the public, Toledo police said detectives were hunting for a tan '00 Chrysler Town & Country in relation to the overnight shooting. Local media reported the woman's wallet and keys were also missing from the residence after the alleged attack.
The suspect and victim live together at the home. After being taken to hospital, the mother was listed as being in a critical condition. The motive in the case was not immediately clear.
The Toledo Blade, a daily newspaper, reported yesterday that cops detained Hines after a tip-off regarding the location of the missing vehicle led officers to a house on Grand Avenue.
The residence had reportedly been abandoned. After a police SWAT team attended to the scene the suspect was apprehended without injury, law enforcement said. Toledo police spokesman Lt. Kevan Toney confirmed to the Toledo Blade the son had been hiding in the building.
Online inmate records seen by Newsweek confirmed Hines was arrested shortly after 3:30 p.m. on Tuesday. He was charged with felonious assault with a weapon, the records stated.
WTOL, a CBS-affiliated TV station in the region, reported Hines had admitted to the shooting in an interview with investigators. The outlet cited information from a Toledo police report.
According to the report, Gordon had been asleep in her bed prior to the incident. She said she woke up to what she believed was an explosion. Then the mother saw the blood and called the emergency services. The police report said Gordon initially believed her eardrum had been ruptured.
When paramedics arrived at the residence, they determined the woman had suffered a gunshot to the side of her head and her hand. Gordon was taken to the ProMedica Toledo Hospital.
Police confirmed in a Facebook update that the victim's vehicle had been recovered. WTOL reported that Hines was set to appear in court today, scheduled for 9 a.m. Inmate records confirmed the appearance would take place at the Toledo Municipal Court.