Ohio Lt. Governor Hopes 'Bullet Holes And Blood Stains' Will Change Trump's Mind on Gun Control
Ohio Lieutenant Governor Jon Husted said he hopes President Donald Trump's visit to Dayton in the wake of a mass shooting that killed nine people and injured dozens more will change his mind on gun control.
"Frankly, I'm glad the president's coming," Husted told CNN's New Day on Wednesday morning. Trump confirmed his visit to Ohio late Tuesday afternoon on Twitter, writing that he will meet with law enforcement officials, first responders and victims of the attack.
"When he visits the site and sees the bullet holes and the blood stains, I think that has an effect on you as a human being," Husted said. "I think that the president needs to see that and search his heart and his mind to respond to what the people of Dayton will be asking him to do."
Husted added that as a public official, Trump has a responsibility to meet with survivors and local law enforcement because it "helps you gain the perspective you need to lead and act on these issues."
While Trump's visit to Dayton has been confirmed, the White House has not said what he plans to do in the city or what exactly his schedule will entail. On Wednesday, Trump will also visit El Paso, Texas in the wake of the city's shooting at a Walmart that killed 22 people.
Neither city has exactly extended a warm welcome to the president. Dayton Mayor Nan Whaley said she plans to tell Trump he's been "unhelpful" in the aftermath of the shooting. El Paso residents have written a letter to Trump telling him that he is unwelcome and in part blamed his anti-immigrant rhetoric for the tragedy.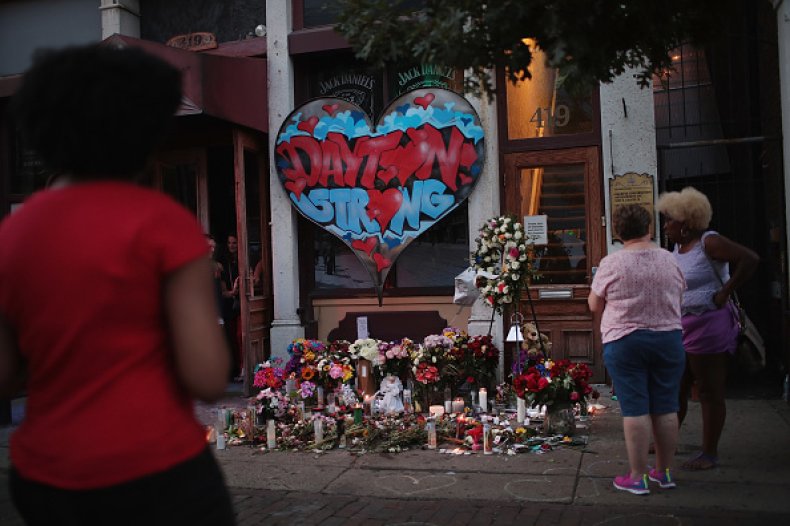 Police say that the gunman who opened fire in Dayton had an obsession with violence and had previously expressed a desire to commit a mass shooting. Former classmates of the shooter said he had a "hit list" of people he wanted to kill or rape. But authorities still don't know what motivated the shooter to open fire on the popular nightlife district early on Sunday morning.
The alleged El Paso shooter is believed to have written a racist, anti-immigrant manifesto, which he posted online shortly before the attack. The document contains white supremacist ideology and expresses a hatred toward the Latino community.
The shootings have renewed calls for gun control. Democrats in the House of Representatives are calling on Republicans in the Senate to bring up two bills that would strengthen federal checks for gun purchases. The House passed the two bills in February, but Senate Majority Leader Mitch McConnell has refused to hold a vote.
Trump has blamed the mass shootings on just about everything but guns, including white supremacy, mental illness, video games and the internet. On Monday, he insisted that "mental illness pulls the trigger not the gun."
But before departing the White House on Wednesday morning, Trump told reporters he was considering some stricter gun legislation because he doesn't want firearms to end up in the wrong hands.
"I am looking to do background checks," Trump said. "I don't want to put guns into the hands of mentally unstable people or people with rage or hate."