Ohio Will Not Have Extra Drop Boxes for Absentee Ballots, Despite COVID
Ohio has decided against making additional absentee ballot drop boxes available for the upcoming election, despite a significant expected increase in demand due to COVID-19.
Ohio Secretary of State Frank LaRose said during a press conference on Wednesday that one ballot box would be available per county election board until Election Day on November 3. Additional boxes will not be allowed due to legal concerns. LaRose said that he had asked Ohio Attorney General Dave Yost for a decision on whether additional drop boxes could be used legally but had not received an answer.
"What I decided to do rather than wait for continued legal analysis, was to move forward and say we're not going to allow additional drop boxes for this election," LaRose said. "This is something I think is a fine idea to look at for the future. I hope the legislature weighs in on this and it can be done in an equitable way."
"With under three months to go until Election Day, I don't think it's time to change the way we have done things here in Ohio and add new drop boxes and questions about the validity of that," he added.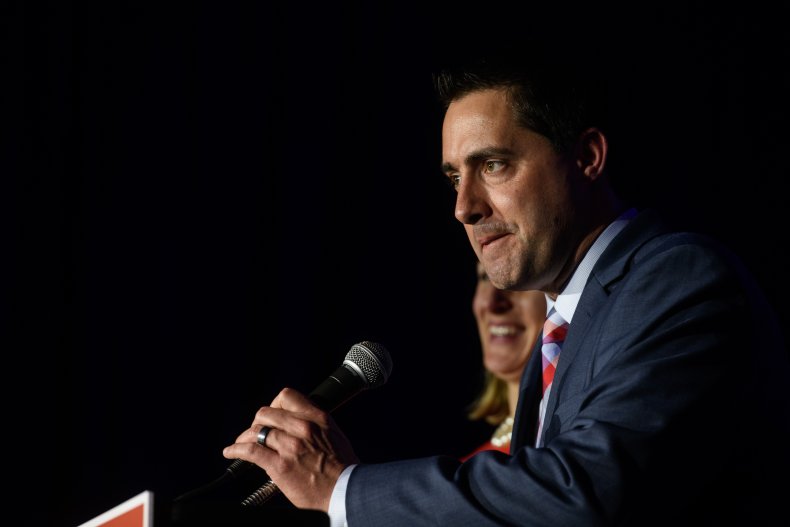 Ohio Democrats have called for additional ballot boxes due to the pandemic and described Republican LaRose's decision as a "sham," while suggesting that he is engaging in voter suppression. They say LaRose is imposing an artificial limit and that Ohio law does not mandate that only one dropbox be installed per county.
"Ohioans have used secure dropboxes to return their absentee ballots for years — and it was never a problem until Frank LaRose decided to make it one," said Ohio Democratic Party Chairman David Pepper said in a statement. "LaRose's claims that he needs statutory authority are baseless and should be viewed for what they plainly are — an excuse to rein in boards of elections that are trying to make it more convenient for voters to cast their ballots safely and securely during a global pandemic."
"In the end, he didn't even wait for the legal opinion he claimed he needed and that he used to keep boards from preparing to add more dropboxes," added Pepper. "What a total sham."
However, LaRose insists that adding more than one dropbox per county would invite "wasteful" legal challenges, citing a recent lawsuit over voting by mail in neighboring Pennsylvania.
"This is not something that I think may happen, it is something that I know would happen," said LaRose. "If we were to add more drop boxes around the state, there would be litigation on this."
Early voting in Ohio begins on October 6. The state allows voters to request absentee ballots for any reason. If ballots are mailed instead of dropped off, they must be postmarked by November 2, the day before the election.
LaRose urged voters to request their ballots early, saying that waiting to submit a request on the last day legally permitted, the Saturday before the election, would likely result in receiving a ballot after election day.