Mother Allegedly Tied Bag Over Son's Head After He Said He Wanted to Commit Suicide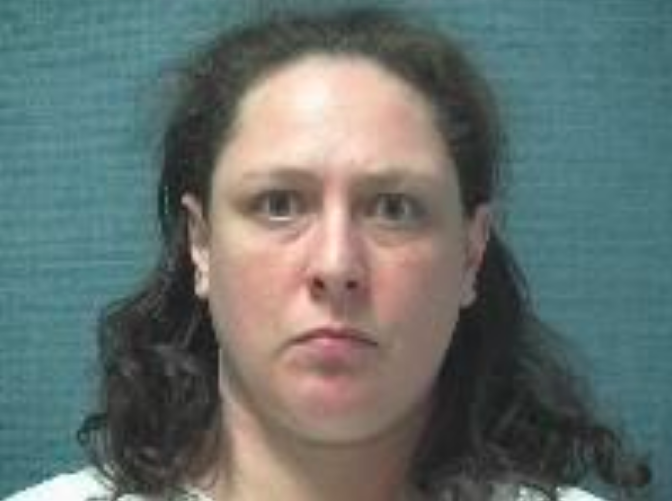 An Ohio mother was arrested on Monday after allegedly attempting to kill her son after he told her he was going to commit suicide. The 36-year-old woman placed a plastic bag over her son's head and pulled the drawstrings, police said.
Alliance Police Department arrested Naomi F. Carmichael was arrested at 10:15 a.m. on Monday on a charge of attempted murder. Officers initially were called to Carmichael's home at 2154 Center Avenue in Alliance, Ohio, on Sunday on a report of domestic violence.
Police arrested Carmichael on a misdemeanor domestic violence charge on Sunday and booked into the Stark County Jail. Carmichael reportedly confronted her son over the theft or abuse of medication, The Columbus Dispatch reported.
Officers revealed that while fighting with his mother, Carmichael's son told her he was going to commit suicide. Carmichael told her son, "I'll kill you myself." She then grabbed a trash bag and put it over his head.
According to jail records, Carmichael was charged with attempted murder when it was discovered that she placed the bag over her son's head and pulled the drawstrings "in an attempt to cause death." Her son was able to rip a hole in the bag to breath.
Another family member reportedly intervened and Carmichael admitted to being "upset and out of control," according to The Columbus Dispatch.
Court records also revealed that Carmichael has eight previous traffic violations. In March 2013, she was arrested on charges of endangering children, felony obstructing official business, drug possession, drug paraphernalia possession and driving under suspension. The felony charge was reduced to a misdemeanor and the endangering charge was dismissed six months later.
Carmichael did not submit a plea and was ordered to have no contact with the victim, court records revealed. A preliminary hearing was scheduled for October 29 at 10 a.m. at the Alliance Municipal Court. She was held on a $105,000 bond, according to The Repository.
In 2017, another Ohio mother was arrested after tying a plastic bag over her 2-year-old daughter's head and sending disturbing photos to the girl's grandmother. Queridea Young, 24, was arrested on October 22, 2017, and charged with child endangering.
Young reportedly threatened that the girl would end up "dead or beat up" if she was left alone with her. The girl did not sustain any life-threatening injuries, Fox News reported.