Ohio Woman Arrested for Allegedly Punching Female in Head Who Wished Her a 'Merry Christmas'
An Ohio woman has been jailed after punching another woman in the head on Christmas Day—allegedly because the victim had wished her a "merry Christmas."
Henrietta Bush, 32, allegedly struck Rhonda Lewis in the head repeatedly in Avondale, a neighborhood in Cincinnati. The police report states that Lewis received "visible physical harm" from the alleged assault.
Bush was arrested after the incident and charged with misdemeanor assault. She was booked into the Hamilton County jail, which is holding her on a $10,000 bond. Bush is scheduled to be arraigned on Thursday morning in Municipal Court.
There is no word as to how, or if, the two women knew one another before the alleged assault took place.
According to The Smoking Gun, Bush's legal history includes previous charges of marijuana possession, theft, menacing, assault, disorderly conduct, narcotics possession, probation violation and driving with a suspended license.
Newsweek reached out to Police Captain Martin Mack, head of the district in which Avondale is located, who had no comment.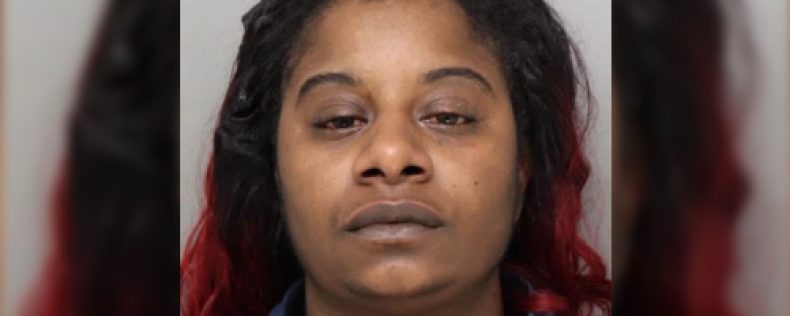 The Avondale assault wasn't the only one logged by officers this Christmas.
Madison, New Hampshire police are investigating a stabbing which took place during a Christmas night family gathering. No one was seriously injured during the incident, though one person required stitches for a stab wound to the back and another had facial injuries.
Witnesses reported that a knife and brass knuckles were used during the assault but no weapons were recovered. Police report that they have a person of interest in the case, and consider this an isolated incident, according to WMUR.
"It does appear to be several families involved, unknown relationships between them, but, yeah, there was some sort of holiday gathering and there was some physical contact between the parties that were there," Lieutenant Jim Hayford, of the Madison Police Department, told WMUR.
In Bowling Green, Kentucky, on Christmas morning, a naked man forced himself into an apartment and began assaulting the occupants, a woman and her husband. The woman allegedly stabbed the intruder, identified as Terrell Clark by WCLU Radio, in self-defense. Clark and the woman were transported to a Nashville,Tennessee area hospital to be treated for their injuries. The investigation is ongoing.
On Christmas Eve, a Beijing doctor, Yang Wen, was stabbed to death by the son of a patient who had, according to the Washington Post, been upset with the treatment his 95-year-old mother had received at the city's Civil Aviation General Hospital. He allegedly began attacking Wen after she'd spent nearly a half-hour explaining to him the treatment options available to his mother. The stabbing was caught on tape and was so violent that her neck was broken during the assault.
Ohio Woman Arrested for Allegedly Punching Female in Head Who Wished Her a 'Merry Christmas' | News