Oil Up, Dollar Down on U.S. Rate Hike Fears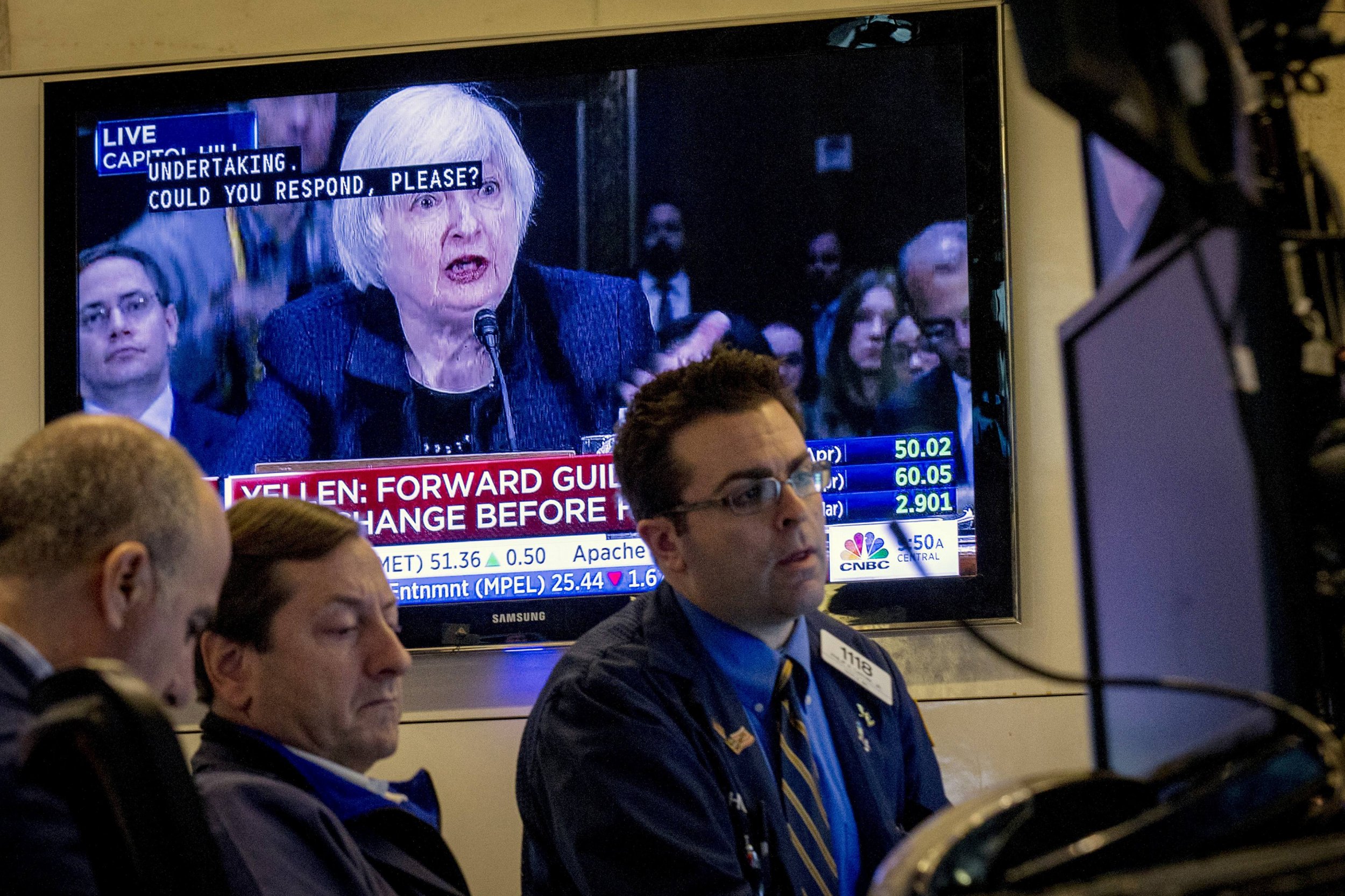 NEW YORK (Reuters) - Oil prices jumped as much as 6 percent on Wednesday as the dollar fell after the Federal Reserve indicated it preferred a more gradual path to normalizing U.S. interest rates despite being open to the first rate hike in almost a decade.
Benchmark Brent oil saw choppy moves earlier while U.S. crude prices fell after data pointing to the highest oil inventories in the United States in at least 80 years.
The dollar's tumble on the Fed's latest policy statement changed the market's direction.
"Well, we thought we'll have some fireworks today and certainly got that with the Fed's stance and the dollar's tumble," said Tariq Zahir, managing member at Tyche Capital Advisors in Laurel Hollow in New York.
"But to me, the bottom line is the gains we have seen will be short lived, maybe through next week at most, as the fundamental data week after week shows we still have a tremendous amount of oil in storage that's growing."
The U.S. government said crude inventories rose 9.6 million barrels to 458.51 million barrels in the week to March 13, the highest since the EIA began keeping a weekly record. [EIA/S]
John Kilduff, partner at New York energy fund Again Capital, concurred the stockpiles were "too big a factor to ignore" and considered another downturn in prices.
"Speculation over storage capacity limits will only increase," he said, referring to concerns the United States was running out of places to store oil.
Brent closed up $2.40, or 4.5 percent, at $55.91 a barrel. In post-settlement, it extended its gain to above $3, or 6 percent, reaching $56.84.
U.S. crude finished up $1.20, or almost 3 percent, at $44.66 a barrel, and above $45 post-settlement.
Brent has struggled to stay above the mid-$50 level while U.S. crude has tried to find ground at around mid-$45 since the end of January, when oil seemed to hit bottom from a seven-month selloff that knocked 60 percent off prices.
The Fed opened the door further for an interest rate hike as early as June, ending its pledge to be "patient" in normalizing monetary policy while making clear that it needed to see more strength in the labor market and price growth.
The dollar fell against most major currencies <.DXY> after the statement, raising the appeal of dollar-denominated commodities, including oil, for holders of other currencies. [USD/]