Live Near an Oil or Gas Well? Mothers in Areas of Intense Production More Likely to Have Children With Heart Defects, Study Claims
Mothers living near oil and natural gas wells in Colorado have a higher chance of giving birth to children with heart defects, research suggests.
A team of scientists from the University of Colorado Anschutz Medical Campus found an increased prevalence of vascular problems in "oil and gas activity areas," including defects affecting the pulmonary artery and valve; and the aortic artery and valve, according to a study published in the Journal Environment International.
Overall, the team found that mothers in these areas were between 40 and 70 percent more likely to have children with congenital heart defects (CHDs).
"This may be something people may want to consider in the decisions they are making," Lisa McKenzie, senior author of the study, told FOX31 Denver.
Newsweek subscription offers >
According to the scientists, the latest study was conducted to address the limitations of previous preliminary studies that indicated the offspring of mothers living near oil and gas wells were at higher risk of CHDs.
For the study, the team examined data on 3,324 infants born in Colorado between 2005 and 2011, estimating the monthly intensities of oil and gas activity near the homes of the respective mothers from three months prior to conception through to the second month of pregnancy.
"[The study] looks at the critical time for development of congenital heart defects, which is really during the second month of pregnancy," McKenzie told FOX31.
The researchers found a positive association between the proximity of mothers to oil and gas well site activities and several types of CHDs, although it is important to note that this study does uncover any causal link between the two.
Newsweek subscription offers >
Although further research is needed to provide more concrete evidence, McKenzie suggests that hazardous air pollutants emitted from these sites, as well as high noise levels that can cause stress, may be having an influence on the babies' development in the womb.
The latest paper has sparked backlash from the industry with the Colorado Oil and Gas Association criticizing the latest findings in a statement:
"This study is not new. It's a reexamination of her 2014 report using the same old data from 2005 to 2011—data that has no relevance to current regulations or to the common practices used by today's operators," a spokesperson for the Association said. "Interestingly, this study says particulate matter from oil and gas operations could lead to these health effects, but that contradicts the conclusions of another McKenzie study published just last month that found particulate matter levels near Colorado oil and gas operations were three times lower than EPA national air standards. Bottom line, the data is old and no air samples were taken."
"However, air samples that have been taken by Colorado's health department, for many years now, are conclusive," the statement read. "After thousands of thousands of air samples, many of which have been collected near oil and gas operations, not one exceeds state or federal protective health guidelines. Dr. McKenzie's studies have been called 'misleading' in the past, and this seems to be par for the course."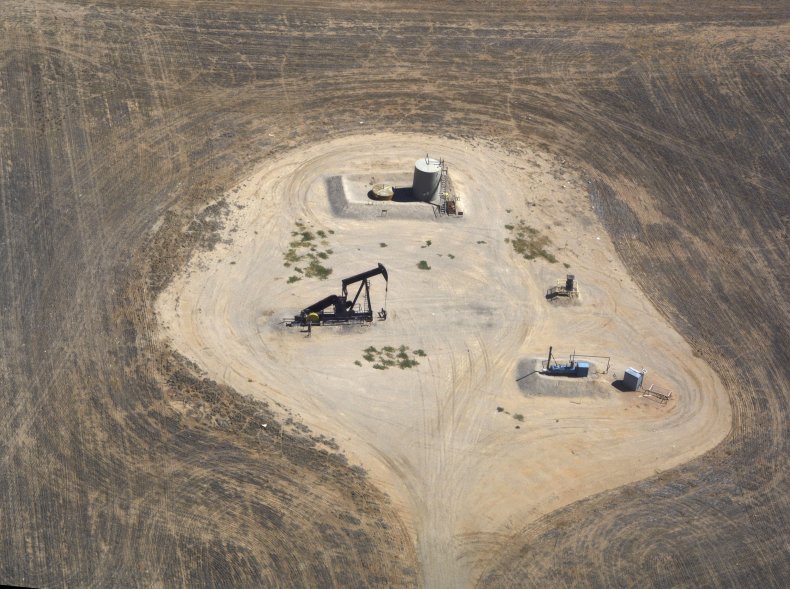 Live Near an Oil or Gas Well? Mothers in Areas of Intense Production More Likely to Have Children With Heart Defects, Study Claims | Health