Lobbyist David Bernhardt Will Likely Become the Next Deputy Interior Secretary Despite Concerns Over Oil and Mining Industry Ties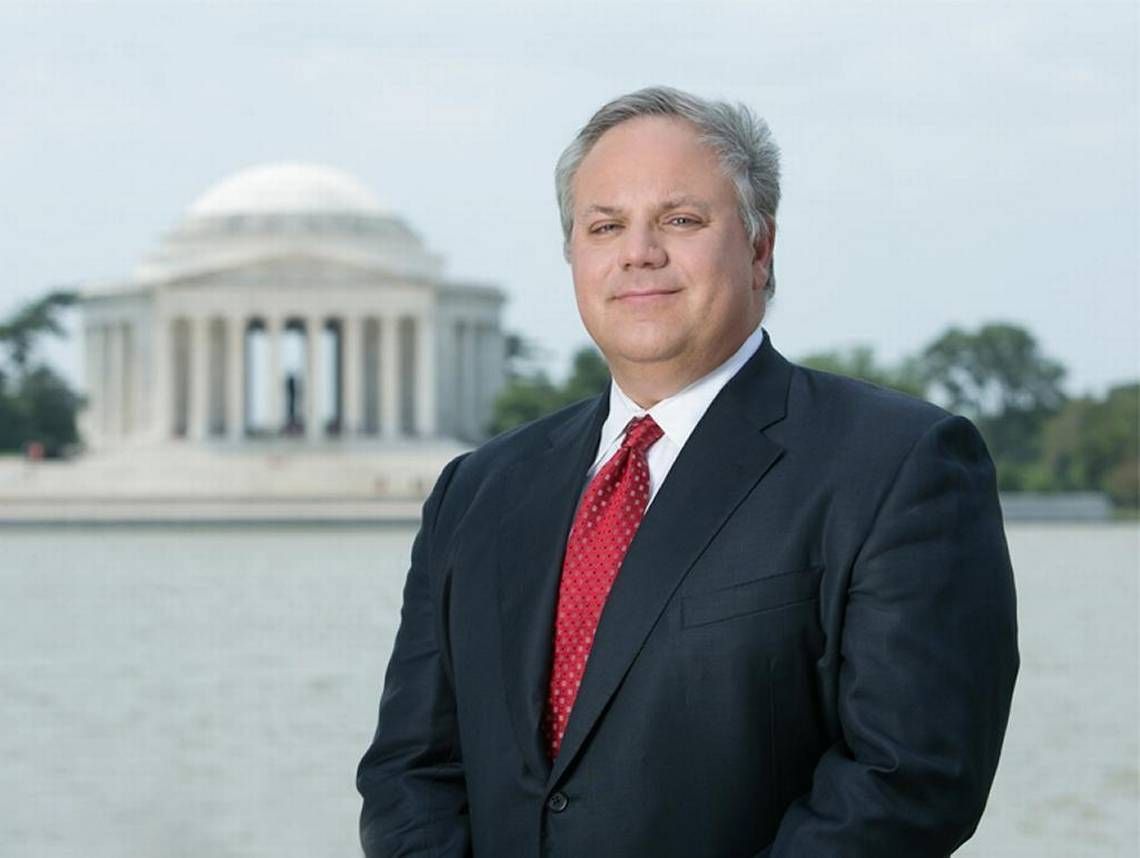 As protesters tried to interrupt the vote, the Senate Committee on Energy and Natural Resources advanced David Bernhardt's nomination for deputy interior secretary on Tuesday, 14 to 9. He will soon face another vote by the Republican-dominated Senate, which is expected to confirm him.
Bernhardt's nomination has alarmed environmentalists because he's is a top executive with the Denver-based law and lobbying firm Brownstein Hyatt Farber Schreck and has worked to greenlight various energy and water projects.
Related: Pruitt's comments on carbon may have violated EPA policy
Supporters, however, point out that the Colorado native also worked as the top legal counsel for the Department of the Interior under former President George W. Bush, which will help him navigate the bureaucratic terrain. "Many of us have known David Bernhardt for years through his prior public service at the Department," wrote officials with the Outdoor Recreation Industry Roundtable. "We have found him responsive, intelligent and committed to cooperation among government agencies at all levels and the recreation community's private sector."
At Brownstein, Bernhardt lobbied for Cadiz Inc., a company working to drain water from an aquifer in the Mojave Trails National Monument and sell it to coastal communities in Southern California.
He is also the top lobbyist for California's Westlands Water District, the largest agricultural entity of its kind in the nation. Westlands has paid Brownstein more than $1.25 million since 2011, mostly for his lobbying efforts, which include suing the Interior Department and writing legislation on Westlands' behalf. "Under legislation that Westlands is seeking, the federal government would relieve the water district of its roughly $375 million debt to the federal government and provide it with new water contracts," McClatchy reported.
Mining company Hudbay Minerals also employed Bernhardt from 2011 to 2015, and he remains a consultant to the company, according to The Arizona Daily Star. Hudbay hopes to develop the Rosemont Copper mine southeast of Tucson, Arizona, in one of the most biodiverse regions of the United States.
"The primary objection we have [to Bernhardt] is that he has spent the last number of years working on behalf of oil and gas and large agribusiness to weaken environmental protections and to lobby for government to weaken environmental regulations," says Doug Obegi, a senior attorney with the Natural Resources Defense Council.
The Salt Lake Tribune reported that other Bernhardt clients have included "Noble Energy, a major Gulf of Mexico oil producer; Statoil, the Norwegian company that may build a wind farm off the New York coast; and Halliburton, the world's largest fracking services provider."
While at the Interior Department under Bush, Bernhardt authored several legal opinions that sought to weaken protections for endangered species.
Bernhardt's appearance before the Energy and Natural Resources Committee in mid-May shed some light on how he plans to operate in the role. There, he refused to outright recuse himself from negotiations that might entail a conflict of interest, but he pledged to sever all financial ties to Brownstein and approve his activities with government ethics officers.
On Tuesday, the Senate's the Energy and Natural Resources Committee also advanced the nominations of Dan Brouillette as deputy secretary of energy and Neil Chatterjee and Robert Powelson as Federal Energy Regulatory Commission members. The Senate is expected to confirm all three.