Oil Spill In U.S. Gulf Of Mexico Could Be Biggest Since Deepwater Horizon Disaster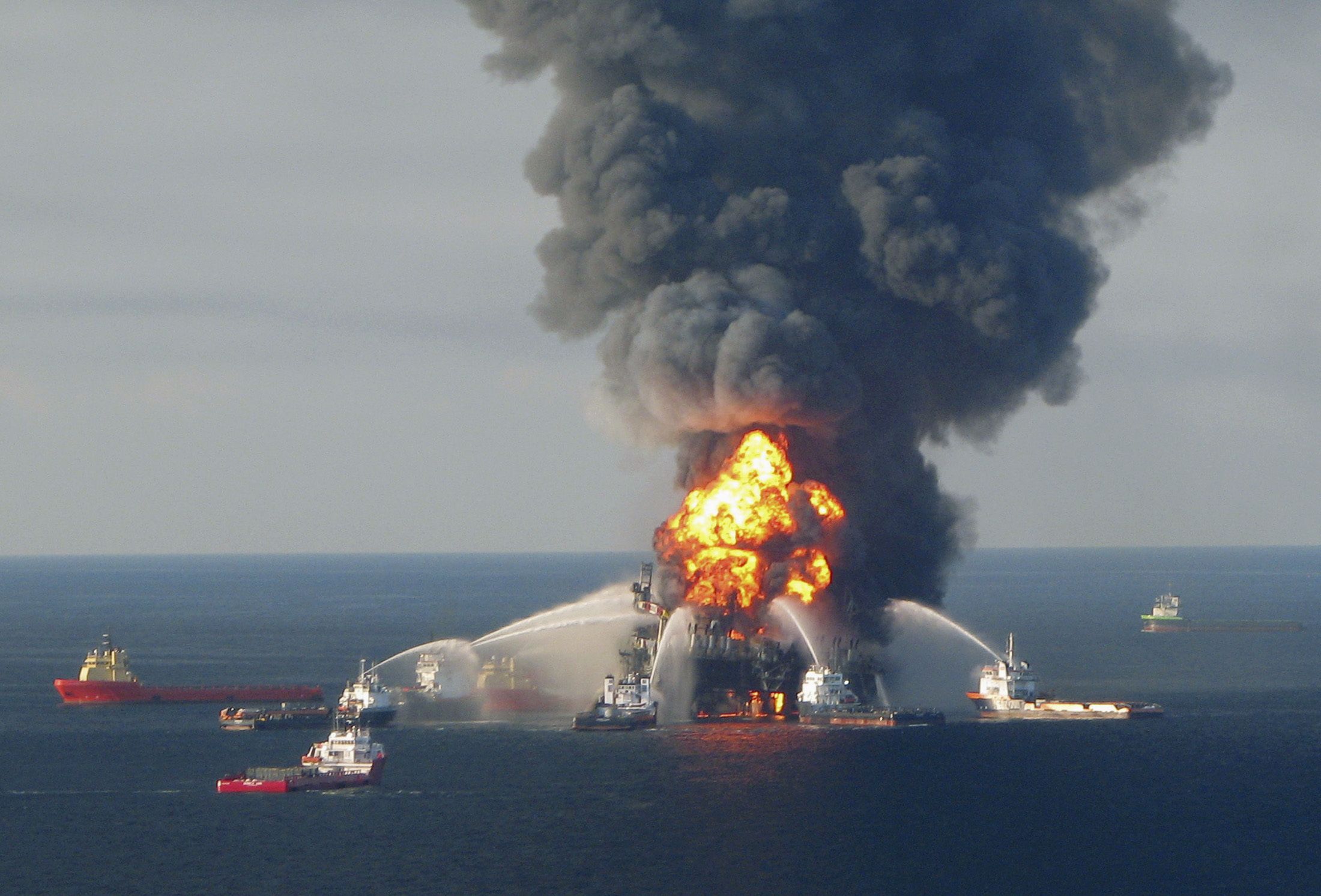 Updated | Authorities are investigating the cause of the biggest oil spill in the Gulf of Mexico since the Deepwater Horizon blowout in 2010. It has poured 330,000 gallons of crude into the waters off Louisiana since last Wednesday.
The Delta House floating production facility suffered a leak last week, Bloomberg reported, and now the Bureau of Safety and Environmental Enforcement has convened a five-member panel to figure out what went wrong.
"BSEE places great emphasis on making certain all oil and gas operations on America's Outer Continental Shelf are safe," the group's Gulf of Mexico Region Director Lars Herbst said in a statement.
The spill on the subsea infrastructure, located about 40 miles southeast of Venice, Louisiana, was reportedly caused by a fractured flowline jumper. Authorities do not initially believe that Hurricane Nate had anything to do with the fracture.
As bad as it is, the spill released just a fraction of the oil spilled from the blowout at BP's Macondo well in 2010, which sank the Deepwater Horizon rig, killed 11 people, and resulted in the worst marine oil spill in history: 100 million gallons befouling the Gulf.
That spill caused an immediate and significant impact to the ecosystem, with sightings of birds and turtles washed up on beaches covered with oil, as well as an increase in the deaths of other marine life. Indeed, scientists continue to research the impact of the spill, whose full effects may never be known.
However, the Delta House spill may have avoided causing similar damage.
"Way offshore, the oil had time to dissipate before it could cause lots of damage," Louisiana State University environmental sciences professor Edward Overton told Bloomberg.
"I'm sure there's some impact associated with this spill out in the deep water, but I don't think there was enough for the oil to sink," he added.
Correction: Due to an editing error, an earlier version improperly described the original incident as an explosion.