Oil Tanker on Fire, Risks Explosion After Collision With Ship Off China Coast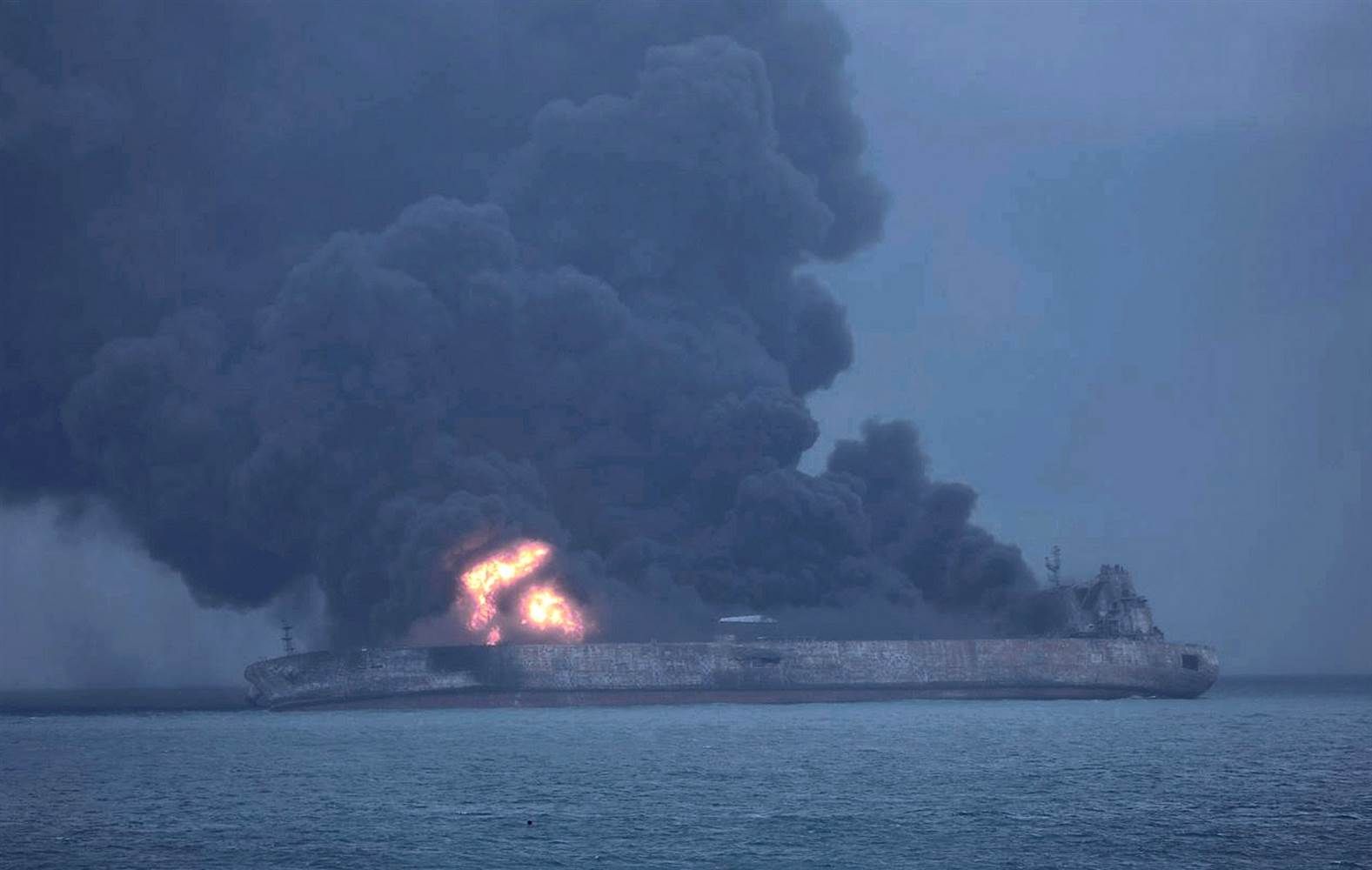 Chinese authorities have warned that an oil tanker that collided with a freight ship in the East China Sea is at risk of exploding as fires rage among dangerous chemicals at the site.
The Shanghai Maritime Bureau said Monday that rescue efforts were hampered by blazes, fueled by leaked cargo, that were sending toxic fumes into the air and increasing the likelihood of an explosion.
Related: North Korea Sanctions-Violating Oil Tanker Bears Panama flag
A body, believed to be a member of the 32-member crew, was recovered by search and rescue teams, CNN reported, with no identity confirmed. Thirty Iranians and two Bangladeshis went missing following the collision Saturday.
The Panama-registered Sanchi was transporting some 136,000 tons of crude oil condensate from Iran to South Korea when it collided with the Hong Kong–registered CF Crystal Freighter in the East China Sea, 160 miles off the coast of Shanghai, the Associated Press reported. The cause of the collision has not yet been determined.
All 21 members of the Crystal, which was carrying grain to China, were rescued from the wreckage, China's Ministry of Transport said.
China, South Korea and the United States are involved in the immediate cleanup and rescue efforts.
The ecological impact of the Sanchi crash will likely be less damaging than that of the Exxon Valdez accident in 1989, when 260,000 barrels of heavy crude oil leaked into Prince William Sound, off Alaska.
While the Sanchi was carrying nearly 1 million barrels, it was carrying condensate rather than crude. Though far lighter and thus less environmentally impactful, condensate is full of harmful, flammable chemicals which pose an immediate obstacle to rescue attempts.
The BBC reported that although condensate can evaporate off or mix into the water, making it hard to clean, the effects of this crash may be mitigated because the site was so far from the coast.
Iran's Oil Ministry confirmed that the Sanchi is owned by the National Iranian Tanker Company and that 30 of the tanker's 32 crew members were Iranians. As rescue efforts continued, an official for the ministry said it had no further information about the crew at this time.