Since BP Spill, the Number of Gulf Oil Wells Abandoned With Temporary Seals Has Risen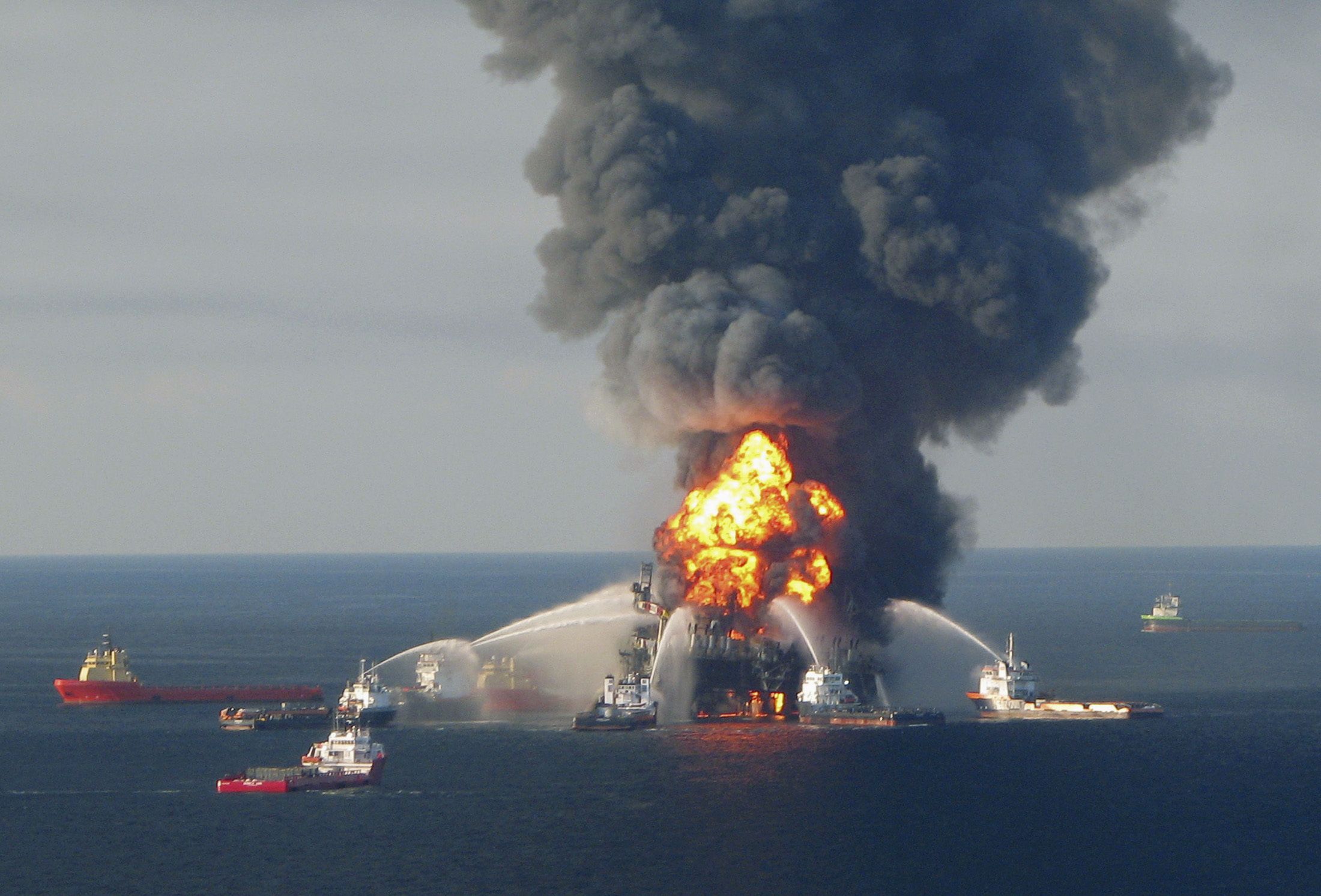 More offshore oil wells in the Gulf of Mexico are being abandoned with only temporary seals than in 2010, despite efforts by the Obama administration to push companies to permanently seal idling wells after the disastrous BP spill that year, an investigation by the Associated Press revealed.
The report, published Saturday, found that in mid-May 2015, 3,576 Gulf wells had been temporarily sealed for longer than a year, up from 2,855 wells in 2010—a 25 percent increase.
Of these, 1,065 wells have been left with temporary sealing for a decade or more, a 6 percent increase from 2010. Three of them have been abandoned with only temporary sealing since the 1950s. Another 17 of them have stayed in that state since the 1960s, the AP reports.
Inactive, temporarily sealed wells are typically not monitored as closely as active wells, but their lack of permanent sealing means they are not fortified as thoroughly against the pressure of pent-up petroleum and are more liable to rupture than a permanently closed well, according to the AP. Installing temporary seals costs less time and money than the process to permanently close a well. But the longer a well stays temporarily plugged, the higher the risk of rupture grows.
After the BP spill, the U.S. government announced the "Idle Iron" program, meant to push companies to permanently seal unused, or "idle," wells. According to data from the U.S. Bureau of Safety and Environmental Enforcement, there were 3,233 wells under review in 2010 when the program began. Since then, two-thirds of the wells have been crossed off the list; today, there are only 1,120 wells that are still targets of the program.
But Idle Iron comes with a large loophole, the AP reports: As long as a company presents a plan to reuse a well at some point in the future, the well is not counted as idle. It can remain temporarily plugged for the duration of the company's lease. And with leases that can last up to 70 years, "temporary" can last a really, really long time.
After a few years of slowed growth since the BP well blowout, which occurred as the well was being transitioned to temporary closure, the Gulf has begun to reopen for business. Though lease sales are down 60 percent overall since the spill, nearly 9 million new acres in the Gulf have been leased for drilling as of April.