O.J. Simpson posted a video on Twitter yesterday in which he spoke about how he recently came to admire Republican Congresswoman Liz Cheney, because she "stands up for the truth." He admitted to not always liking the House of Representatives member from Wyoming but said now he's "kind of a fan of Liz Cheney."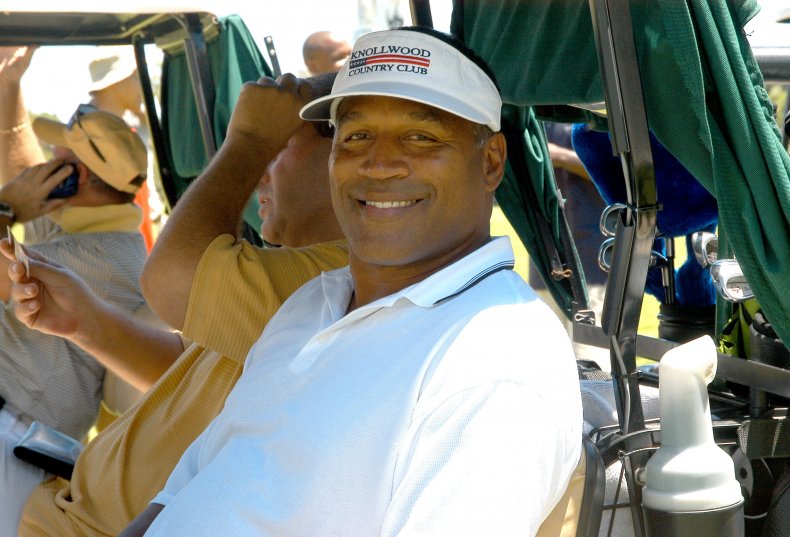 He began the video, which he posted shortly before noon on Monday, by addressing his fans while standing outside on a sunny day. The fallen sports star talked about how he'd started his day by watching sports and cable news on television.
He then spent nearly all of the first half of the two-minute clip defending Bob Baffert. He called the trainer a "stand-up guy," and he said he doesn't think Baffert knowingly broke any rules by using a substance on Kentucky Derby–winning horse Medina Spirit.
Next, he turned his attention to Cheney.
"Watching cable news, it's all about Liz Cheney. Now, I got to admit, I was not a fan of Liz Cheney. Don't get me wrong, I'm 50/50 on her politics, but I didn't like her," said Simpson. "Then, I just realized recently, the reason I didn't like her had to do with her father."
He then said that former Vice President Dick Cheney is probably "the least favorite politician of my adult life." However, he noted that his opinion recently changed of Cheney's daughter Liz, who is the House Republican Conference chair and is currently facing calls for her ouster from within her own party.
"I saw a show the other day, and I saw a quote by Voltaire, and it said that 'patriotism was the enemy of mankind.' I thought about that a little bit. Somehow, I started thinking about the Republican Party. And it's seemed that fact-based truth and honesty seem to be the enemy of many of these Republican politicians, and Liz Cheney stands up for the truth. That's got her a lot of heat. She may lose her position in the party; she may even lose her career as a politician, but that is something to be admired—standing up for the truth. That's something I know her father wouldn't have done."
Simpson was a Heisman Trophy–winning college football star before continuing on to a very successful career in the NFL. His accomplishments on the field led to him being elected into the Pro Football Hall of Fame in his first year of eligibility 1985 and being named in 2019 to the National Football League 100th Anniversary All-Time Team.

He also found further fame in Hollywood, with roles in hit movies like The Towering Inferno and The Naked Gun trilogy.
He also lives in infamy for being tried for the murders of his former wife, Nicole Brown Simpson, and her friend, Ron Goldman. Though he was acquitted of the murders in criminal court, he was later found responsible for both deaths in a civil trial.
He also authored the book If I Did It, which was published in 2007. In the book, Simpson describes a hypothetical scenario of the murders of Brown Simpson and Goldman.
He ended the video by saying,"Right now I'm kind of a fan of Liz Cheney. In any event, get your shots. Hope you stay healthy. God Bless."