O.J. Simpson's Attorney Calls Goldmans 'Greedy' and Fred 'Plantation Master' In Twitter Tirade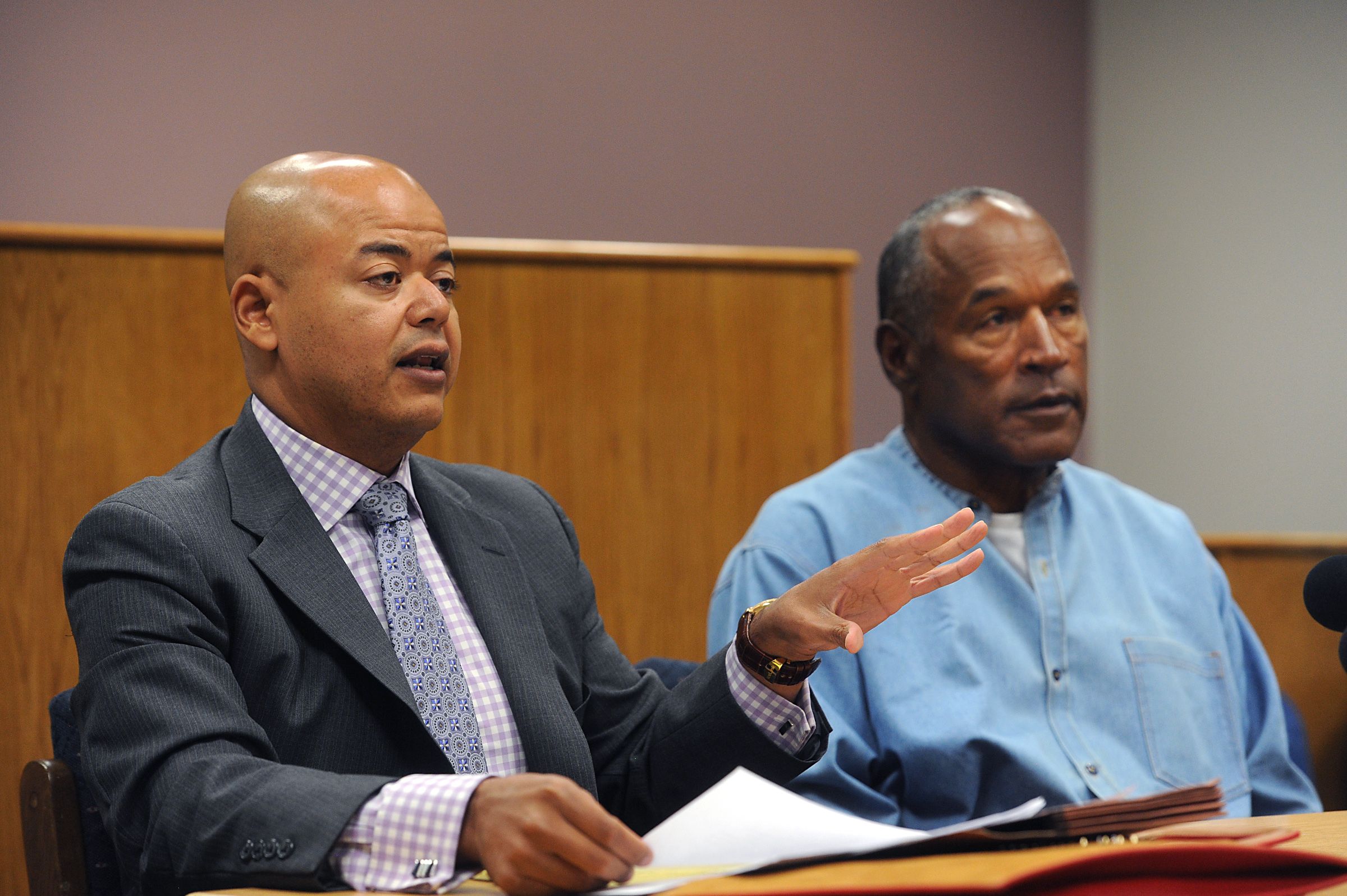 O.J. Simpson's lawyer called Fred Goldman, father to slain Ron, and his family "greedy" as well as a "plantation master" eager to obtain settlement money from the former NFL player during a Twitter tirade this week. The lawyer also engaged in a social media battle with Kim Goldman, Fred's daughter.
The attorney, Malcolm LaVergne, first chided the Goldmans, who won a civil suit against Simpson in 1997 and have sought payment ever since, by questioning their motives more than 20 years since Ron Goldman's death.
"Money money money money. I've heard the Greedy Goldmans talk about money a thousand times since they came on my radar screen in July, but only heard them mention that poor, dead kid Ron a few times. Go figure. M," LaVergne tweeted according to legal news site Law and Crime.
Simpson, who recently was paroled after serving nine years in prison on armed robbery and other charges, was acquitted of criminal murder charges in 1995 after prosecutors claimed he killed ex-wife Nicole Brown and Ron Goldman.
However, a little more than two years after he dodged the criminal charges, Simpson was found liable for the deaths of Brown and Goldman and ordered to pay $25 million in punitive damages to their surviving families.
Simpson, though, moved his assets to Florida, where they can't be confiscated by creditors, according to Law and Crime, while the Goldmans continue to fight for the settlement money.
That led LaVergne to compared the Goldmans' behavior to that of the Brown family while calling the Goldmans bullies who attempt to "monetize" any situation.
Kim Goldman defended her father Thursday, telling LaVergne to "get off Twitter" and leave her out of his timeline.
Still, LaVergne only further continued his comments against the Goldmans and patriarch Fred.
Kim Goldman then repeated claims that Simpson committed the murders more than two decades ago and that he was, in fact, "no saint."
Simpson has long maintained he did not kill Brown and Ron Goldman while vowing to bring those responsible to justice.
The former NFL star and Heisman Trophy winner's acquittal in 1995 wrapped up what became one of the most talked about and covered trials in the country's history. The trial and subsequent fallout became the subject of numerous books, documentaries and television dramas.
Simpson's murder trial was pegged against a very racially divided Los Angeles following riots in 1992 after four policemen accused of assaulting Rodney King were also acquitted of wrongdoing.