Where Are O.J. Simpson's Kids Now? Daughter Arnelle Simpson Expected to Attend Dad's Parole Hearing
The children O.J. Simpson shared with ex-wife Nicole Brown Simpson were incredibly young when their father faced charges in 1995 for the death of their mother during what's been considered as the trial of the century.
The youngest of all the Simpson children, Sydney and Justin Simpson, went on to live with their grandparents following their mother's brutal death. However, when they were 14 and 12, respectively, Sydney and Justin were allowed to go live with their dad in Florida, and have maintained a solid relationship with him ever since.
Despite spending the past nine years in prison for robbery, O.J. Simpson has kept up with all four of his children. Although none of O.J. Simpson's kids were in attendance at his last parole hearing in 2013, his daughter Arnelle Simpson is expected to attend his parole hearing Thursday, Tom Scotto, a longtime friend of O.J. Simpson, told USA Today recently.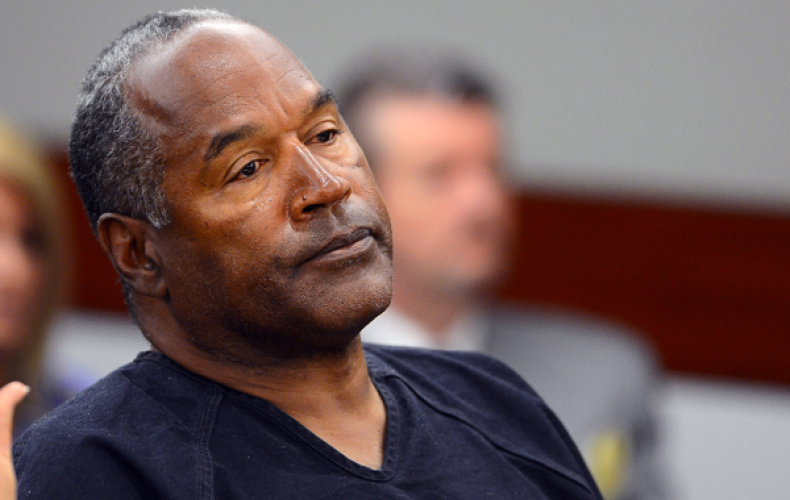 Arnelle Simpson is O.J.'s oldest daughter from his first marriage to Marguerite Whitley. During their 1967 to 1979 marriage, they also had two other children, Jason Simpson and Aaren Simpson, who died when she was 2 years old.
Arnelle Simpson has become the most commonly recognized Simpson kid. When O.J. was first tried for robbery in 2008, Arnelle took the stand to defend her father and read a letter advocating for his freedom on behalf of her three siblings. She also has been credited for coming up with the idea for O.J. Simpson's book, If I Did It, and has been accused by the family of Ron Goldman—the man who was found stabbed to death alongside Nicole Brown Simpson in 1994—of working to keep proceeds from the book out of their hands.
Although his two youngest children aren't expected to appear in court Thursday, if released, O.J. Simpson may be planning to reunite with Sydney and Justin Simpson in Florida, where they both currently live, according to a Los Angeles Times report. Jeffrey Felix, a former correctional officer at Lovelock prison where O.J. Simpson has been serving time, told the newspaper that O.J. had previously mentioned going to live with his daughter Sydney Simpson if he was released early.
A Boston University graduate, Sydney Simpson, 31, currently lives in St. Petersburg, where she runs her own limited liability company, Simspy LLC, while her brother Justin Simpson, 28, works as a real estate agent with Coldwell Banker Homes, according to an E! News report.
Meanwhile, Jason Simpson, who has supported his dad in court over the years but maintained a rather low profile, lives in Georgia, where he most recently worked as a chef at Atlanta hot spot St. Cecilia.