O.J. Simpson Was Ready to Confess to Killing Nicole Brown Simpson, Claims Book Publisher
Twelve years ago, O.J. Simpson was ready to confess to killing his ex-wife Nicole Brown Simpson and her friend Ronald Goldman, according to Judith Regan, publisher of his co-authored book, If I Did It. Regan is also the moderator of his infamous 2006 interview, in which the former football star gives a disturbing hypothetical account of how he would have murdered the mother of two of his children in 1994 if he actually committed the crime.
The interview is set to air for the very first time on Fox on Sunday. Soledad O'Brein will host the two-hour special, which includes a panel discussion as well as a one-on-one talk with Regan.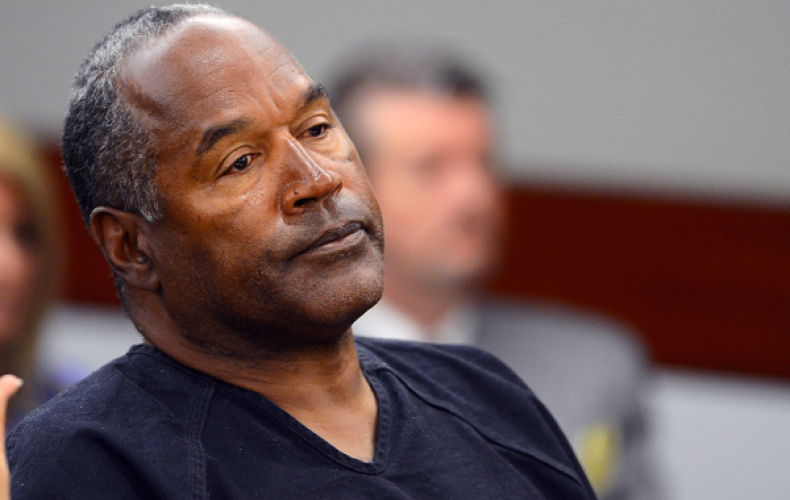 In a new clip of O.J. Simpson: The Lost Confession, released by TMZ on Friday, Regan reveals she agreed to publish Simpson's book, which was initially titled I Did It, because Simpson's lawyer contacted her claiming he was ready to confess but under very specific circumstances. "He said he was willing to do it and the only condition that he had was that he didn't wanna call the book I did It," Regan said.
"He wanted to put an 'if' in front of it so that he would have deniability with his children. He couldn't face his children and he couldn't tell them that he had done it. And that was the way it was portrayed to me. That was his only condition," she continued.
On June 12, 1994, Brown Simpson and Goldman bodies were discovered, brutally stabbed to death, outside her Brentwood, California home. Her children, Justin Simpson and Sydney Simpson, were asleep in an upstairs bedroom at the time of the killings.
Simpson was arrested in connection with the murders five days later, but following a sensational trial, a grand jury found him not guilty in October 1995. Authorities never determined who killed Brown Simpson and Goldman.