O.J. Simpson 'Completely Free' After Parole Clears 12 Years After Stealing Own Memorabilia
O.J. Simpson has been declared a free man after finishing his parole sentence for the armed robbery of his own merchandise in Las Vegas in 2007, Nevada State Police announced.
Simpson, 74, was convicted by a jury in October 2008 and served nine years in prison for armed robbery and kidnapping. The former football great was accused of leading a group of men into a room at the Palace Station hotel-casino in Las Vegas and robbing sports collectors at gunpoint. Simpson later claimed he was trying to take back memorabilia from his career that had been stolen from him.
Nevada State Police spokeswoman Kim Yoko Smith said Tuesday that Simpson had officially been discharged from parole effective December 1. He was originally scheduled for discharge from parole on February 9, 2022, but the parole board granted him credits for good behavior that amounted to about three months.
Although an accomplished athlete who went on to star in popular films, Simpson's public persona was forever overshadowed by his widely-publicized trial on murder charges.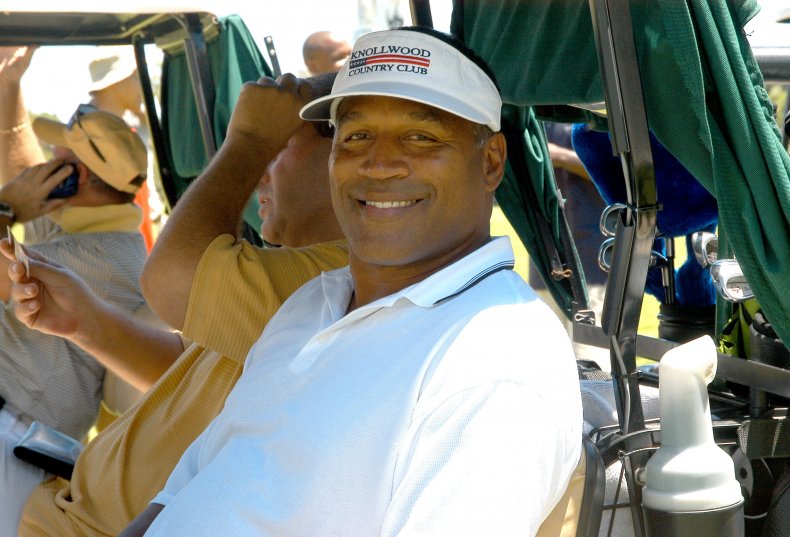 He was arrested and charged in 1994 with the murders of his ex-wife, Nicole Brown Simpson, and her friend, Ron Goldman. He was acquitted by a jury in 1995, though the decision was controversial. A 2016 poll from The Washington Post/ABC News found 83 percent of white Americans and 57 percent of Black Americans felt Simpson was guilty of the murders.
In 1997, a civil jury unanimously found Simpson liable for the wrongful death of Goldman, as well as battery against Goldman and battery against Brown. He was ordered to pay $33,500,000 in damages to the Goldman family.
Following his 2008 conviction for the Las Vegas armed robbery, Simpson served almost nine years at the Lovelock Correctional Center in Nevada before being released on parole on October 1, 2017.
Since his release from prison, Simpson has lived in a gated community in Las Vegas. He is known for maintaining an active presence on Twitter, where he regularly shares his views on sports and occasionally politics.
His murder trial has been the subject of multiple documentaries, films and television shows. One of the more popular recent examples is 2016's The People v. O. J. Simpson: American Crime Story, which served as the first season of the FX true crime anthology show, American Crime Story. The season received 22 Primetime Emmy Award nominations and won nine awards.
Newsweek contacted Simpson's attorney for comment but did not hear back in time for publication.