LAPD Says O.J. Simpson Found-Knife Story Could Be 'Bogus'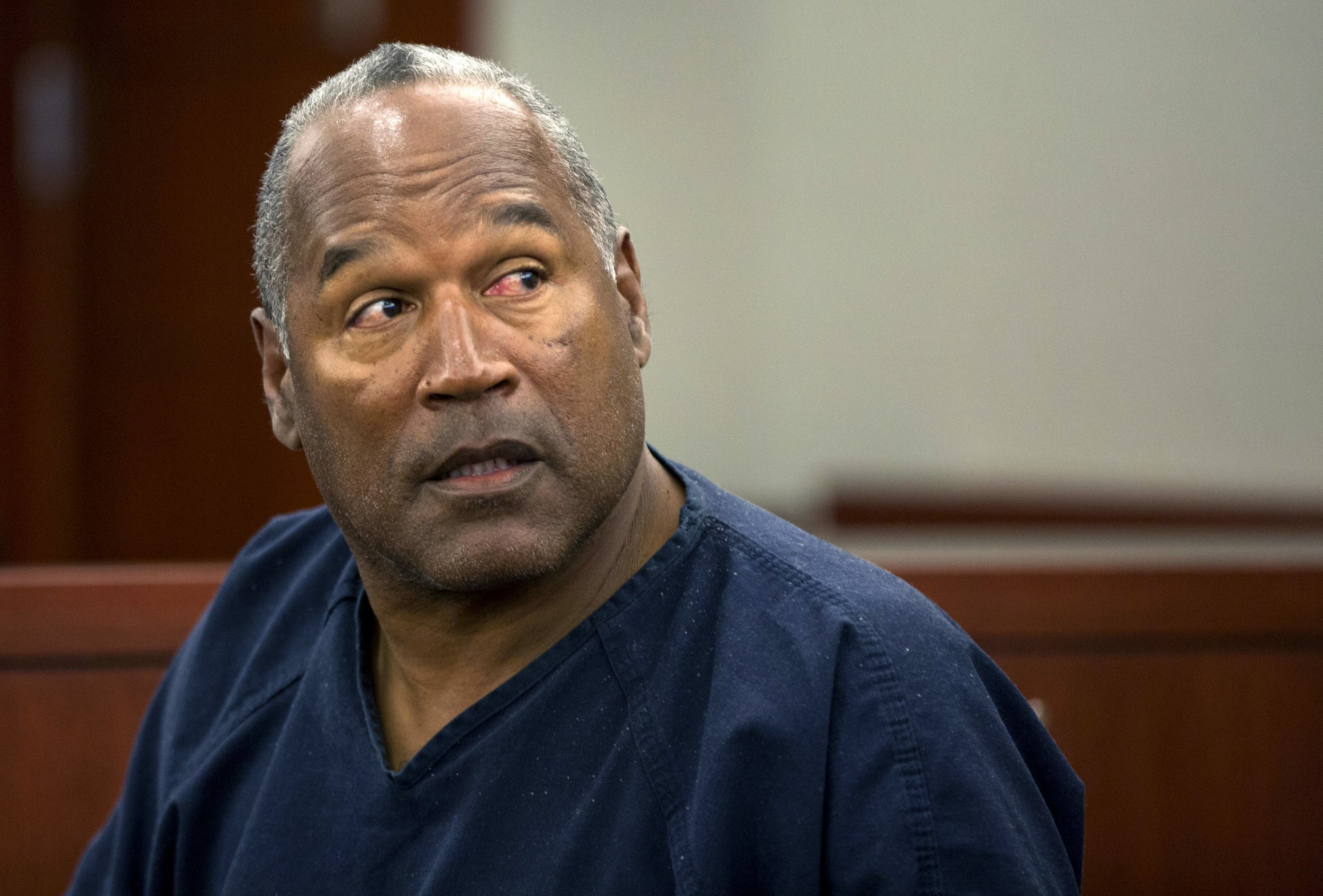 Los Angeles police said on Friday that investigators are looking into a knife that was allegedly found at the former home of O.J. Simpson, although they warned that the story could be "bogus."
The LAPD held a press conference on Friday morning after TMZ initially reported that a bloodstained knife was found buried at Simpson's Los Angeles estate and secretly kept by a retired police officer. The website further reported that police officers who have seen the blade believe it could have blood residue on it. The weapon is described as being "extremely rusted and stained."
In the latest twist to the unsolved 22-year-old murders of Simpson's ex-wife Nicole Brown Simpson and her friend Ronald Lyle Goldman, it's been revealed that a construction worker allegedly uncovered the folding buck knife while working on the estate in the Los Angeles neighborhood of Brentwood and handed it over to a nearby LAPD officer, who is said to have kept hold of it for several years.
"Within the last month, the LAPD became aware of an item allegedly recovered by citizen at Rockingham property, possibly during demolition of site," LAPD Captain Andrew Neiman said, referring to Simpson's former home. Simpson's estate was demolished in 1998.
Neiman said the recovered item is described as a knife but declined to give further description or detail. He did say that "it's not a machete."
Neiman said police received the knife from an officer who retired from the LAPD in the late 1990s. Investigators are still looking into exactly when the knife was originally found on the property, but Neiman said the officer was working an off-duty movie job at the time. It is still unclear whether or not the officer was retired at the time the knife was found, but he claims the knife was given to him by a construction worker.
When asked for his reaction to hearing that a retired LAPD officer kept what could be a crucial piece of evidence, Neiman said he was "surprised" and "shocked."
"I would think that an LAPD officer would know that any time you come into contact with evidence, you should and shall submit that to investigators," said Neiman.
Neiman did not give the name of the officer or the construction worker who allegedly gave him the knife. He also declined to say where on the property it was found, but said DNA could be taken from the item. Investigators are also looking into the potentiality of criminal charges, including obstruction of justice, he said.
"Depending on where an item is kept and how it's stored and maintained, it's possible to get the DNA," Neiman told reporters. "Look at what we do forensically with our natural history."
Neiman added that double jeopardy would likely apply in this case, meaning that Simpson cannot be recharged with crimes he has been acquitted of.
Simpson, 68, was famously found not guilty of the June 1994 murders of his ex-wife and Goldman. His highly public trial ended with the not-guilty verdict from a Los Angeles jury in October 1995.
The court case—which is currently receiving a second life through the success of the TV drama The People v. O.J. Simpson: American Crime Story—was unlike anything America had seen at the time, with news coverage of the verdict being watched by an estimated 100 million people worldwide.
The athlete turned actor was later held liable for $33.5 million in damages after losing a wrongful-death civil lawsuit filed by the families of the deceased in 1997.
Simpson is currently serving a 33-year sentence in Lovelock, Nevada, after being convicted for robbery and kidnapping in Las Vegas in 2008.