Kim Kardashian Is Famous for More Than Just O.J. Simpson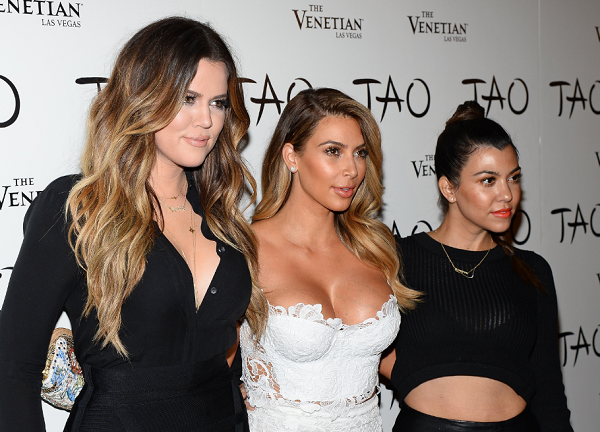 Although the Kardashians' claim to fame may have started with their father Robert Kardashian's involvement in O.J. Simpson's famous murder trial back in 1995, the family—most notably Kim Kardashian—have long gone on to surpass the lawyer's bout with fame and Simpson's overall relevance, despite the wave of headlines the former athlete made Thursday when a judge granted him an early release from prison.
Since 2008, Simpson has been serving time for a charge unrelated to the death of his ex-wife Nicole Brown Simpson and the trail that thrust Robert Kardashian, O.J. Simpson's friend and one of his many legal advisers, into the limelight. However, in the many years since the Kardashian family first became known by the general public, Robert Kardashian's second daughter and her siblings have gone on to become more famous than the highly publicized trial that seemingly launched their life in the public eye.
It was 1994 when Robert Kardashian appeared in front of news cameras on the behalf of his friend Simpson. The football legend had barricaded himself inside of his home at the time when he was supposed to be turning himself into police for questioning regarding the murder of his ex-wife Nicole Brown Simpson. Simpson had asked Robert Kardashian to deliver his message to the public.
Robert Kardashian probably didn't know it, but as he stood in front of the bright and flashing camera lights on June 17, 1994, nervously reading O.J. Simpson's suicide letter, the spotlight had essentially shined down on him, inevitably leading Robert Kardashian to become one of the most widely recognized lawyers of the era simply because of his role in what went on to become the "trial of the century."
Following O.J. Simpson's trial, which he got off for, Kim Kardashian's father wrote in the Los Angeles Times that he was "totally unprepared for the avalanche of reporters, cameras and gawking members of the public that besieged my home and invaded my life."
"Overnight, I was the subject of hate letters and phone calls at all hours of the day and night. I was threatened; my children were threatened," he wrote in an open-ed. "Why should reporters and photographers camp outside our homes? Why should the personal life of a private citizen be torn apart just to provide one more meaningless detail to feed the mass hysteria?"
Little did he know, Robert Kardashian's children would go on to live a lifestyle synonymous with creating mass hysteria—the only difference is that they absolutely love being in the limelight. And they're compensated well for it and have become insanely successful because of it.
In fact, Kim Kardashian—perhaps the most famous of the Keeping Up With the Kardashians clan—has managed to become one of the most known figures in the world because of her life in front of the cameras. After being thrust into the spotlight following a sex tape scandal, Kim Kardashian has gone on to become a mogul in her own right thanks to a variety of lucrative businesses including her mobile game, Kim Kardashian: Hollywood; Kimoji app; 352-page photo book, Selfish; and website, KimKardashianWest.com. She has soared under the management of Robert Kardashians' ex-wife, Kris Jenner. Most recently the businesswoman, who is married to rap superstar Kanye West, launched her own line of beauty products, which sold out on her website within the first few minutes of sales.
With more than 54 million Twitter followers and 101 million Instagram followers, Kim Kardashian is now worth a reported $45.5 million, putting her in the ranks of other celebrities-turned-businesswomen like Jessica Alba, whose household-goods startup The Honest Company has led to a net worth topping $340 million, and Gwyneth Paltrow, worth a reported $140 million thanks to her box office hits and her company Goop.
Her sisters, who have appeared alongside her on reality spin-offs like Kim & Kourtney Take New York and Kim & Khloe Take Miami, have also achieved a great deal of success with their clothing lines, home good collection and product endorsements.
While it may have been that very moment during the heavily watched O.J. Simpson case when Robert Kardashian gave his family their first taste of life in front of the cameras, Kim Kardashian and just about every other member of the Kardashian-Jenner family have long exceeded the notoriety of O.J. Simpson's famous trial.