What Will O.J. Simpson Do Next? The Former NFL Player is 'Extremely Excited' Friends Say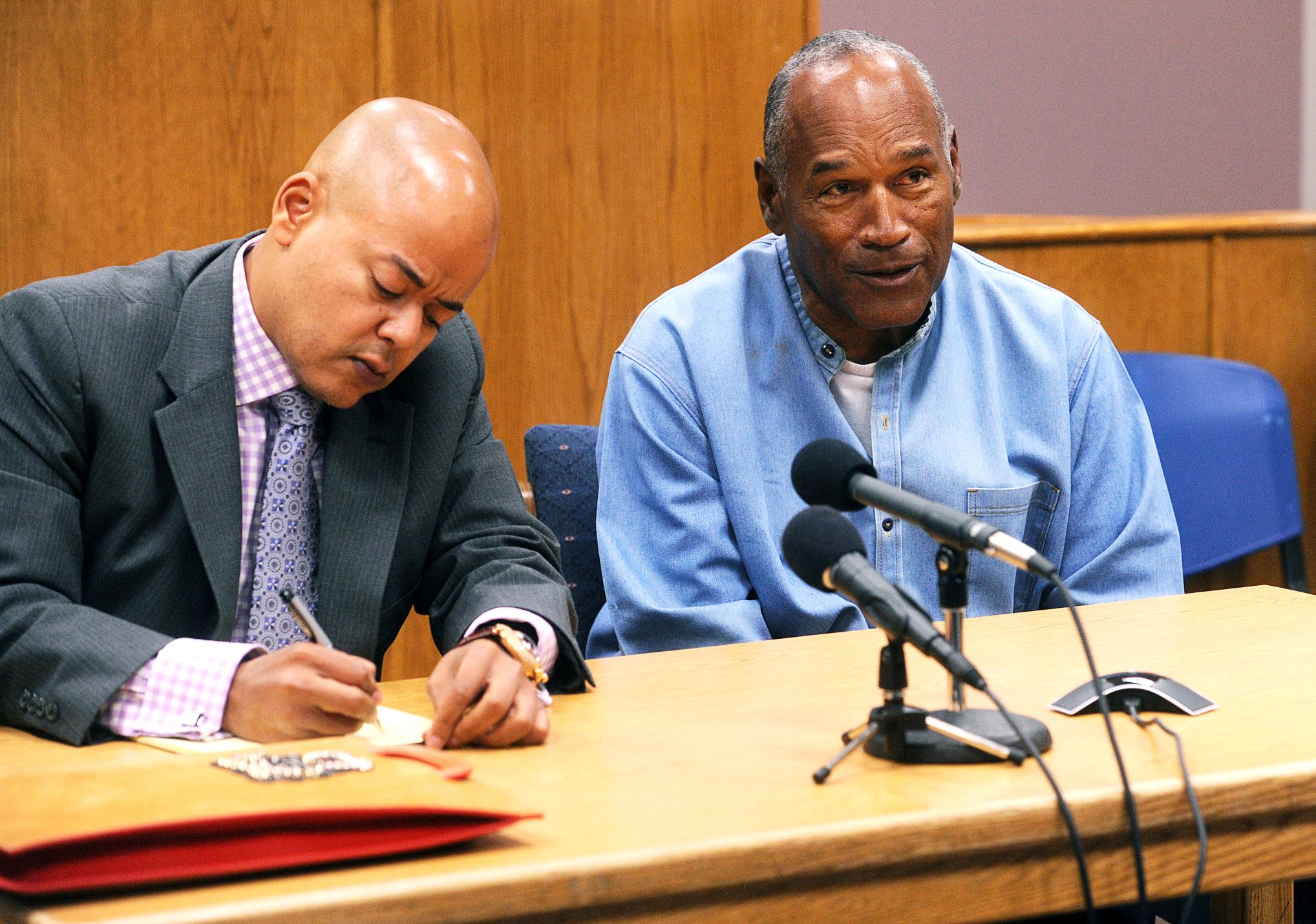 O.J. Simpson, the former NFL star, walked free from prison Sunday after serving nine years for armed robbery—and a friend says he won't be hiding away from the public.
Speaking to CNN Tom Scotto, a friend and occasional spokesman for the retired footballer, said: "He's going to focus on kids, friends, his family and golf."
"Maybe not the first day or second, but he is going to go out," Scotto added.
While Malcolm LaVergne, an attorney who acts for Simpson, said "He is extremely excited."
"He's looking forward to the simple pleasures in life; fresh seafood, fresh steak, he wants to get out and see his family," LaVergne said.
Simpson's actions will also be restricted by Nevada Parole Board rules.
These state that "You shall not associate with convicted felons, persons who are engaged in criminal activity, or other persons with who your supervising officer instructs you not to associate."
And the rules specify: "You are permitted to consume alcoholic beverages but not to excess… you shall submit to a medically recognized test for blood/breath content. Test results of .08 alcohol or higher shall be sufficient proof of excess."
Simpson told his parole hearing in July that he hopes to move to Florida to be with his family, though this has not been confirmed.
Simpson was jailed in 2008 after a botched raid aimed at stealing sports memorabilia.
The parole board that agreed his release cited his record of good behavior, and his lack of any previous convictions.
In 1995, Simpson was acquitted after a trial over the killing of his ex-wife Nicole Brown Simpson and her friend Ronald Goldman.
A civil court jury later concluded that he was liable for the deaths and mandated him to pay $33.5m in damages to the families of the victims.