Did O.J. Simpson Kill His Wife, Nicole Brown Simpson?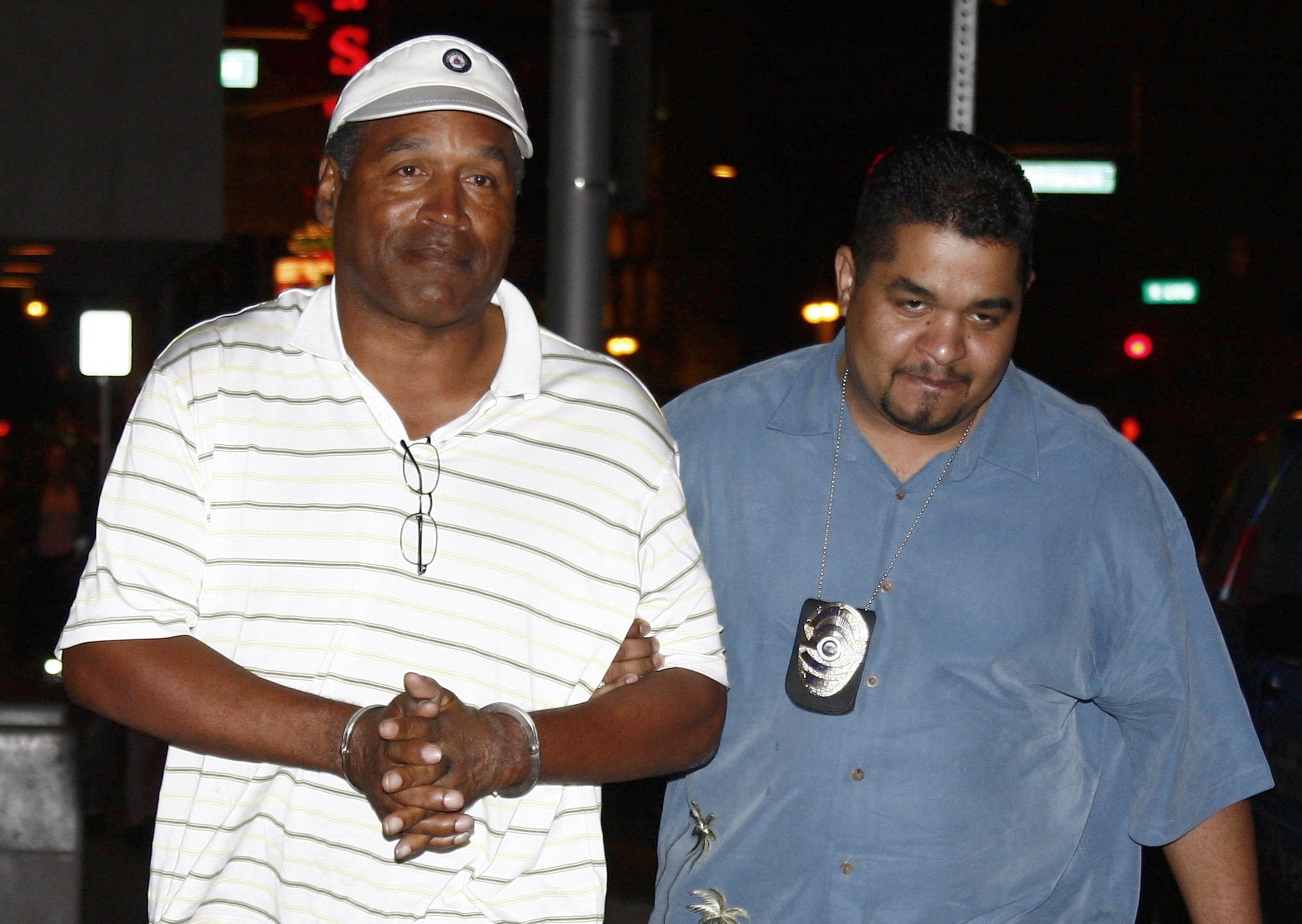 Newsweek published this story under the headline of "The Last Line of Defense" on October 3, 1994 during the O.J. Simpson trial involving the murders of Nicole Simpson and Ronald Goldman. In light of Simpson's recent parole hearing, Newsweek is republishing the story.
THE TOLL-FREE HOT LINE FOR TIPS IS disconnected. The $ 500,000 in reward money, offered for evidence establishing O.J. Simpson's innocence, remains unspent. The exotic theories about others who might have killed Nicole Simpson and Ronald Goldman (Colombian drug traffickers, "a crazed homosexual"), floated all summer by defense sources, have receded. As jury selection begins this week, Simpson's attorneys appear to be left with a last, best strategy for saving their client: putting the Los Angeles Police Department on trial.
They received some help on this front last week from Judge Lance Ito and the LAPD itself. While Ito ruled in the state's favor on a series of motions -- allowing into evidence most of the items seized in searches of Simpson's mansion -- he sharply rebuked police for their conduct. Ito characterized Det. Phil Vannatter, one of the lead investigators, as "reckless" in his attempt to obtain a search warrant to enter Simpson's mansion in the hours after the murders. In an affidavit, Vannatter claimed, for example, that Simpson had fled unexpectedly from the city. In fact, he left on a business trip scheduled weeks earlier. Ito's criticism, says University of California, Los Angeles, law professor Peter Arenella, "endorsed a basic theme of the defense -- that you cannot necessarily trust the LAPD."
On Friday, the LAPD revealed that it had begun an internal-affairs investigation to determine whether police leaked what authorities say was an inaccurate report to Los Angeles television station KNBC. The story, which infuriated Ito, claimed that DNA analysis matched Nicole Simpson's blood with blood found on a pair of socks recovered from Simpson's home. The announcement came hours after defense counsel Robert Shapiro -- joined, in an unusual show of unity, by prosecutor Marcia Clark -- called for a probe. Shapiro strongly suggested that the police, not the press, were preventing Simpson from getting a fair trial. Los Angeles police may soon have even more serious credibility problems in court. Newsweek has learned that Vannatter violated strict department rules regulating the handling of blood evidence. According to police sources, there is a three-hour gap in the documented whereabouts of blood taken from Simpson during questioning last June 13, the day after the murders. Nurse Thano Peratis testified at the preliminary hearing last July that at 2:30 p.m. he drew a vial of blood at police headquarters and handed it to Vannatter. The detective told the same hearing that he hand-delivered it to department criminalist Dennis Fung.
But Vannatter's testimony omits several critical details. He did indeed give the sample to Fung, but not until 5:17 p.m., nearly three hours after it was collected. And Fung was not at the Parker Center police headquarters in downtown Los Angeles, or his nearby lab, but several miles away at Simpson's Brentwood mansion. Moreover, according to a police source, the 25-year police veteran failed to fill out a property report as required by regulations to maintain the so-called "chain of evidence." The time gap could allow the defense to challenge the results of any tests performed on the blood.
Vannatter insisted last week that "it wasn't necessary" for him to fill out a property report. He also said there was nothing improper about his trip to deliver the vial to Fung. Asked whether he stopped anywhere before meeting Fung, Vannatter said, "I have nothing to say about that." LAPD spokesman Lt. John Dunkin first confirmed that there "can't be any breaks in the chain" of evidence. But he backed away the next day, saying Vannatter was required only to turn over the sample "in a timely fashion."
Newsweek has also learned new details about police conduct that may have led to tampering with Simpson's Ford Bronco -- a source of key evidence. On July 11 the owner of the garage that stores impounded vehicles under a contract with the city told police that one of his tow-truck drivers may have taken papers signed by Simpson and his wife. The driver, John Meraz, was fired but has not been charged. He could not be reached for comment. A detectives' report, reviewed by Newsweek, confirms the thefts and says the Bronco was left unlocked in the garage for several days, and that an "unknown number of LAPD personnel" had access to it.
None of this points to Simpson's innocence. But that's a burden of proof his attorneys won't carry into court this week. All they need to do is convince one juror that there is reason to doubt the state's case. As questions about the police accumulate, so do the chances of meeting that threshold.