O.J. Simpson's Twitter Debut Spawns Memes and Parodies: 'I've Got a Little Getting Even to Do'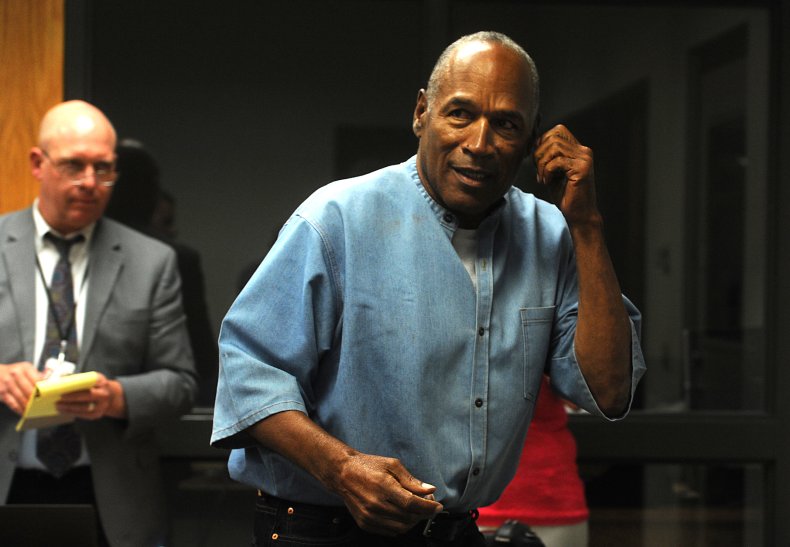 O.J. Simpson joined Twitter on Friday, and the former football star's debut on the social media platform went about as well as anyone could expect.
"Hey Twitter world, this is yours truly and I'm coming soon to Twitter," Simpson said in a video posted to the account @TheRealOJ32. "You get to read all my thoughts and opinions on just about everything."
"This should be a lot of fun," he continued. "I've got a little getting even to do, so God bless, take care."
Within less than 24 hours, the account had more than 75,000 followers. Social media users expressed shock and mystification shortly after the video's release, eventually pushing "O.J. Simpson" to trending topics and furthering the account's reach.
As many users noted, Simpson's foray into social media arrived days after the 25th anniversary of the murders of his ex-wife, Nicole Brown, and her friend Ron Goldman, on June 12, 1994.
Simpson was controversially acquitted in October 1995 of the murders in what was oft-described as the "Trial of the Century." In 1997, a civil suit filed by the victims' families found the disgraced football player responsible for the wrongful deaths of both Brown and Goldman.
"The pain is always there, the loss is always there," Goldman's father, Fred Goldman, said during a Good Morning America interview on Wednesday, to mark the significant anniversary. "It never goes away."
Simpson's appearance on Twitter angered some users and—in keeping with Twitter tradition—spawned a flood of memes and parodies.
A parody account with a similar name to Simpson's new handle soon appeared on the platform and began tweeting inflammatory remarks, including a post that read, "I killed her," fooling social media users and at least one tabloid news outlet.
Meanwhile, Simpson's authentic post racked up thousands of comments, many from users who appeared to find humor in Simpson's appearance on the platform.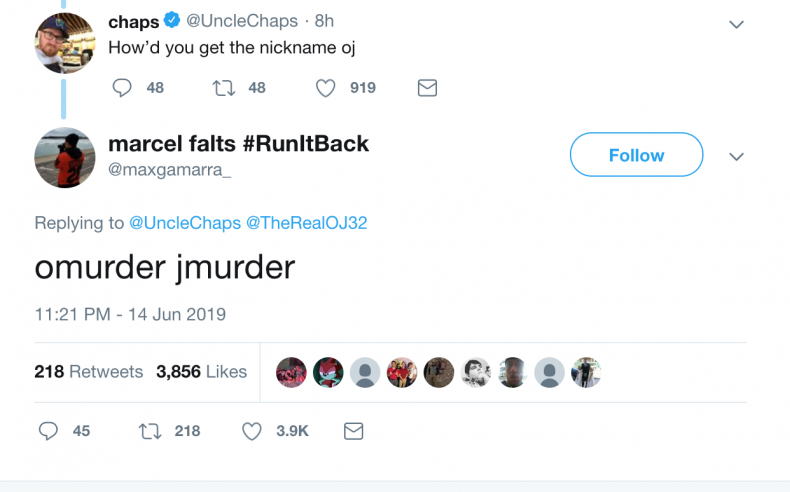 Since the 1995 trial, Simpson has been embroiled in numerous other legal and public controversies.
In 2007, a judge blocked Simpson from profiting from his book If I Did It: Confessions of the Killer, in which the former football player (and a ghostwriter) describe in detail how the murders would have occurred had Simpson committed them.
In 2008, Simpson was convicted and sentenced to 33 years in prison, with a minimum of 9 years with parole, for armed robbery and kidnapping. The charges stemmed from a 2007 incident in which Simpson led a group of men into a sports memorabilia store and held a merchandiser at gunpoint.
Simpson, who argued that the memorabilia belonged to him, was released in 2017.