OK, Mr. Ben Affleck. You Can Quit Your Day Job.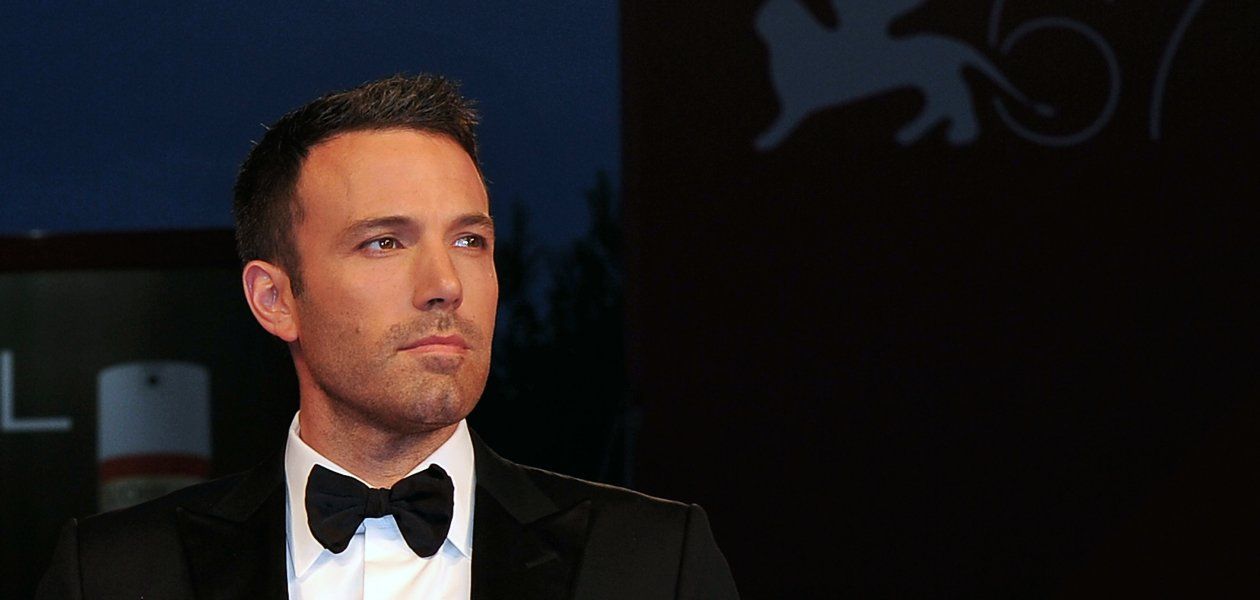 Remember when Ben Affleck was an easy punchline, tagged with the mashup name Bennifer during his tacky, tabloid-friendly engagement to Jennifer Lopez, and considered the less-smart half of Matt and Ben? Mindy Kaling (from The Office) even co-wrote a hilarious 2003 off-off-Broadway play called Matt and Ben, in which the Oscar-winning script for Good Will Hunting wasn't written by Affleck and his pal Matt Damon; it literally fell from the sky.
Well, the joke's on us. Affleck's heist movie The Town is part of a career turnaround so amazing that he looks like the new Clint Eastwood. Seriously. Affleck directed, stars in, and co-wrote The Town, a suspenseful, fiercely paced movie about bank robbers that is also about love, brotherhood, and the desperate need to escape a crooked life. It proves that Gone Baby Gone, his accomplished directing debut, was no fluke. And there's no need to torture the Eastwood comparison to see he's on a similar path. We're not talking about some flawless, auteurist-god Eastwood (one word: Changeling), but the director who steadily turns out audience-pleasing movies with something weighty underneath (Unforgiven), who lives at the crossroads of entertainment and art. Who else has that career? Jack Nicholson, Denzel Washington, and Tim Robbins are among the A-list actors who have competently stepped behind the camera, but in their generation only Affleck and George Clooney have shown genuine directors' visions.
The Town may feel breezy and escapist, but it displays Affleck's signature style: deep, unobtrusive realism. Like Gone Baby Gone, it is set in a working-class neighborhood near Boston, where robbing banks runs in families. Affleck grew up in affluent Cambridge, but he has a feel for these cramped lives and is thoroughly convincing as Doug MacRay, the conflicted mastermind of a gang that includes his close-as-a-brother pal Jem (Jeremy Renner). During the swift, creepy opening scenes, Doug's gang wears skeleton masks and briefly abducts a bank manager, Claire (Rebecca Hall).
Doug falls for Claire, who doesn't suspect she's dating one of her kidnappers. No weighty dialogue explains it, but we know he is drawn to her innocence and class, and that she was a wounded figure before her trauma. Their quietly revealing moments are unpretentious—a very Eastwood touch—and explode into action, full of shootouts and car chases through narrow streets. The Town isn't as wrenching as Gone Baby Gone; there is no missing child to drive the plot. But it does have a sleek script, in which the FBI (led by Jon Hamm) circles the criminals.
There's shrewd deliberation beneath that apparent ease. In the DVD commentary for Gone Baby Gone, Affleck explains that in a night scene he avoided the usual ploy of wetting down the street so it glistens. "It hasn't always just rained," he said. That common-sense approach informs much of The Town, from the robbers' nuking the bank's surveillance tapes in a microwave to their inspired disguises for an armored-car job: they're gun-toting nuns in wimples and old-lady Halloween masks.
Whatever caused Affleck's turnabout—sobriety, marriage, fatherhood—it's working. He's also effectively understated as a laid-off executive in John Wells's upcoming indie The Company Men and is about to star in Terrence Malick's next film. So does he feel lucky, punk? He's got luck and something more: that screenplay didn't fall from the sky.