Oklahoma Court to Decide Whether Fracking Companies Are to Blame for Spate of Earthquakes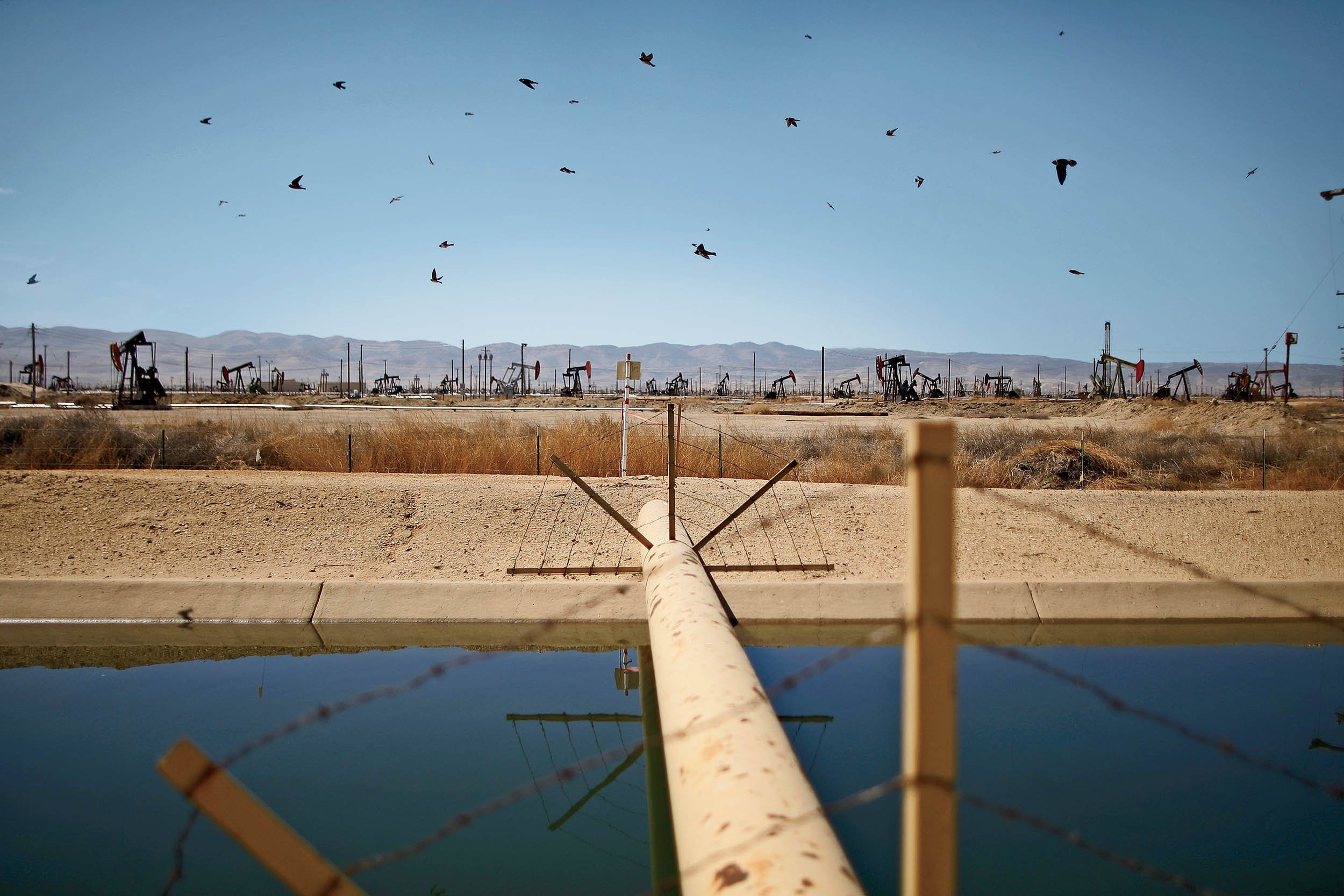 The Oklahoma Supreme Court is set to make a decision that could, for the first time, legally acknowledge that the oil and gas industry may have something to do with the swarm of earthquakes the state has experienced in recent years, the Tulsa World reports.
The case, brought by Prague, Oklahoma resident Sandra Ladra, centers around a 5.7 magnitude earthquake, the strongest ever recorded in the state, that struck the region on November 5, 2011 amid a series of similar quakes, destroying 13 homes. The quake caused pieces of rock to fall from Ladra's fireplace and chimney onto her legs and lap. She was treated for injuries in an emergency room.
Two years later, a peer-reviewed paper in the scientific journal Geology concluded that the quakes were induced by three injection wells in the vicinity, which perform a step in the fracking process—the disposal of vast volumes of salty, chemical-laced wastewater by injecting it deep into the ground.
If the court sides with Ladra, the disposal wells in Oklahoma could "become economic and legal-liability pariahs," attorney Robert Gum, who is representing one of the oil companies named as a defendant in the suit, said to a lower court in comments reported by the Tulsa World.
A second oil company, Spess Oil Co., is also named as a defendant. Both have asserted that their activities did not trigger the quakes. The court is set to hear the case in the coming months.
The rate of recent earthquakes in Oklahoma is a clear deviation from the norm. From 1978 until 2008, Oklahoma averaged only two earthquakes over magnitude 3.0 per year; by midway through 2014, the state had registered 230 quakes of that strength, surpassing California as the most earthquake-prone state in the country.
Jones City, Oklahoma, a small town an hour from Prague, was the epicenter of a spate of recent earthquakes, but state representative Lewis Moore is skeptical that they were caused by fracking wastewater injection wells.
"The Earth, and the science of how everything works, is so big. We are so minute," he told Newsweek in August. "For us to think that we have so much to do with these things is almost ludicrous."
Texas, Arkansas and Ohio have all also seen recent spikes in earthquakes in the vicinity of wastewater injection wells, and the seismic geology community has begun to take up the question of links between disposal wells and quakes in recent years. One 2014 study, published in the journal Science, blamed injection wells for the more than 2,500 earthquakes that hit Jones City since 2008.