Attorneys for Oklahoma death row inmate John Marion Grant have filed a petition for clemency ahead of his scheduled execution.
Grant would be the first inmate put to death in Oklahoma since 2015 if his execution goes ahead on October 28. He was convicted of killing prison worker Gay Carter in November 1998 while serving sentences for four armed robberies.
His clemency hearing before the Oklahoma Pardon and Parole Board is on Tuesday. In the clemency petition, his attorneys contend that Grant suffered years of abuse and neglect at home and in state-run institutions starting when he was a child.
He was born into abject poverty to a single mother, the petition said, and ended up in juvenile detention aged 12 after stealing food and clothing to provide for his eight siblings.
Those state-run institutions were the subject of "a widespread, nationally publicized scandal" due to the horrific abuse of children, the petition noted.
Whippings, rapes and assaults were routinely inflicted on children in these institutions, according to news reports that uncovered the abuse. Grant was in state-run juvenile homes during the height of the abuses in the late 1970s, the petition said.
Grant left Oklahoma's juvenile institutions without receiving counseling or treatment, and with no marketable skills to enter the workforce, the petition said, and was sent to an adult prison after committing a robbery at 17.
Although state experts recognized Grant's mental health problems, he was not provided with any treatment. The state did nothing to rehabilitate Grant, but helped "create a broken man," his attorneys argue in the petition, which culminated in his killing of Carter after she ended a personal relationship with him.
"John Grant never had a chance in life due to the severe abuse he suffered first at the hands of his mother and later in state-run institutions in Oklahoma whose horrific mistreatments are a well-documented scandal," Sarah Jernigan, an assistant federal public defender representing Grant, said in a statement provided to Newsweek.
"Yet he is deeply remorseful for his actions and has worked to redeem himself while incarcerated. We are hopeful that Oklahoma will give him a second chance by showing mercy, allowing him to live the remainder of his life in prison instead of being executed."
The petition also argues that Grant was also appointed incompetent trial attorneys, who allegedly failed to investigate crucial facts about Grant's crime and did not present Grant's history at trial. One of those attorneys has since been suspended for unprofessional conduct, according to the petition.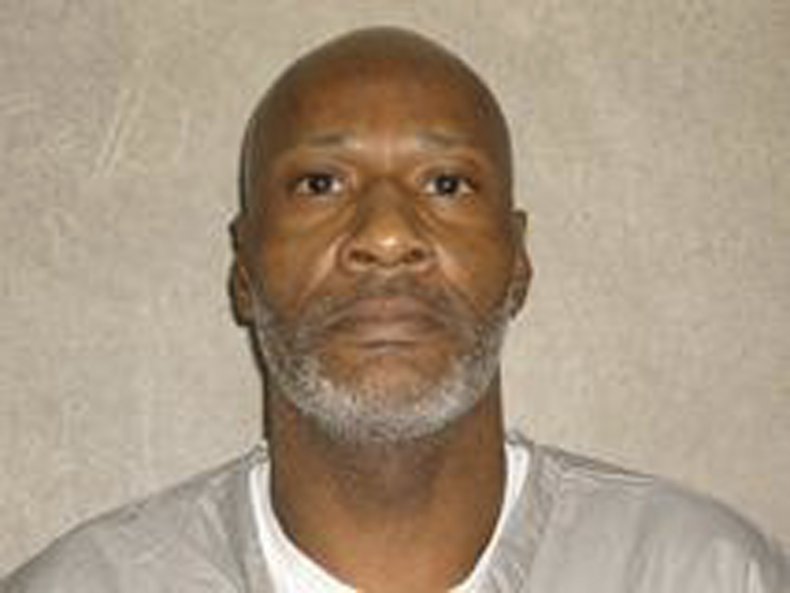 "Jurors never heard that Mr. Grant killed Ms. Gay Carter while in the heat of passion and despair over the abrupt end of the deepest and most important adult relationship of his life," the petition said. "And, the jury did not hear about Mr. Grant's childhood of poverty and neglect or about his tragic background of institutional childhood abuse at the hands of the State of Oklahoma."
The petition concludes that Grant, who is going blind from glaucoma, is "a changed man—an ever-changing man—who has been so neglected and abused by our society and is now deserving of grace and mercy."
It adds: "He can repay his debt to society, and more specifically to Ms. Carter's family and loved ones, through a sentence of life without parole."
Grant is one of seven inmates, including Julius Jones, who aren't part of a legal challenge to the state's execution protocols whose executions were scheduled by the Oklahoma Court of Criminal Appeals in September.
Executions were paused in Oklahoma following the botched execution of Clayton Lockett in 2014 and after Charles Warner was executed using the wrong lethal drug and Richard Glossip was almost executed before a drug mix-up was discovered in 2015.