Oklahoma Educator Had Sex With Student Before and After Taking Him to Teacher Strike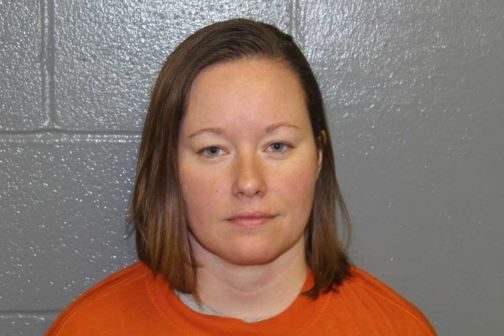 An Oklahoma teacher who allegedly confessed to having sex with a 15-year-old boy has been charged with two counts of second-degree rape and facilitating sexual conduct with a minor by using technology, according to authorities.
Keri Hoffman, 35, went with her husband to the Clinton Police Department on Saturday and allegedly confessed to having used Facebook messenger to arrange sexual encounters with one of her students. Police said Hoffman claimed she had sex with the student in her father's garage and her car, and when she took a group of students to the massive educator walkout happening at the state's Capitol last week.
"The victim was part of that group," a spokesperson for the Oklahoma State Bureau of Investigation said in a statement, noting that the affair began on March 30. "Hoffman picked him up first and dropped him off last, having sex with him each time."
Jessica Brown, a public information officer with the bureau, told Newsweek the case was highly unusual. It's not typical for a person to walk into their local police department with their husband and confess to these types of crimes, Brown said.
Clinton Public Schools told Newsweek that they were aware of the case but declined to comment further. Hoffman's educator page on the school website appears to have been removed or disabled.
The math teacher, who began teaching in the Clinton district in 2011, also appears to have penned a confession on her social media accounts in which she claims to have "lost her way." The letter, addressed to students and obtained by KFOR, reads: "I am sorry to say but I will not be returning to school as your teacher. I will likely never be a teacher again."
It continues, "I do not understand how I got here but I have turned myself in to face my consequences, because it is the right thing to do...I know I have left you at a place of dismay and with no closure and I apologize for that."
Hoffman was arrested and originally held on $130,000 bond, but that has since been reduced to $30,000.
If found guilty of the crimes, Hoffman could face 40 years in prison. However, Brown told Newsweek that it's unlikely Hoffman will be held to the maximum penalty. A sentence of 15 years is more likely, Brown said. She added that Hoffman could be let off with a hefty fine.