Oklahomans Oust GOP Lawmakers Opposed to Teacher Raises With Tax Hikes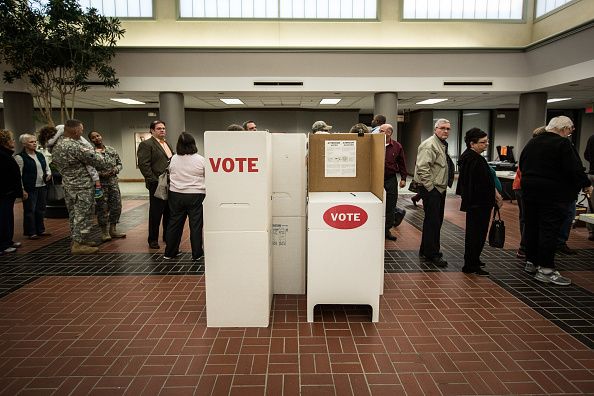 During Oklahoma's runoff primary elections on Tuesday night, six more state representatives lost their bid for re-election as Republican voters continue to oust lawmakers who opposed a tax hike to fund teacher pay raises.
Back in June's primaries, the Oklahoma House of Representatives saw five lawmakers sent packing after being voted out of office by conservative constituents. Those representatives had also been opponents of the tax hike on fuel, cigarettes and energy production that was used to pay for teacher salary increases.
The tax rise resulted in an average teacher pay raise of just over $6,000 annually and is the first salary increase for Oklahoma teachers in a decade. Even after more than a dozen Republican representatives challenged the bill, it was eventually passed by the state's Senate in late March.
But before the legislation was passed, 19 House Republicans voted against it. Now, after the latest round of elections, eight of those lawmakers have been defeated, the Associated Press reported. Seven others involved in the controversy decided not to run for re-election at all. Only four of the representatives have managed to advance to the general election this November.
Republican representatives who lost on Tuesday include Bobby Cleveland, who once said that teachers protesting about their pay at the state Capitol building should "be in the classroom" and Jeff Coody, who told students in his district that the strikes were "akin to extortion," Tulsa World reported.
Other defeated GOP legislators include Travis Dunlap, George Faught, Mike Ritze and Tess Teague.
In defense of their position on the legislation, many of the representatives up for re-election argued that they had supported the bill for increasing teaching salaries but had opposed the bill to fund that pay increase through raising taxes. They argued that they could have found different ways to pay teachers more money with funds already available instead of raising taxes.
The legislation features a boost in the state's oil and gas production tax by 5 percent. It also places a $1 dollar tax increase on cigarettes, a 6 cent increase on diesel fuel and a 3 cent increase on gasoline. These tax hikes are the first to be approved by the state since 1990.
Before the bill was signed, Oklahoma had the lowest average teacher salary in the country, according to the Bureau of Labor Statistics. As a result, teachers across the state walked out of their classrooms in protest of low pay, overcrowded classrooms and tax cuts that had lowered state-wide education spending. The strikes forced hundreds of schools throughout Oklahoma to temporarily close.
After the bill was passed, State Superintendent Joy Hofmeister released a statement, writing that "our teachers are much closer to a desperately needed and long-overdue pay raise, one that will finally make us regionally competitive and help turn around a crippling teacher shortage."