'Alarming' Video of Crying Child Scared of Bully on Oklahoma School Bus Under Investigation after Attack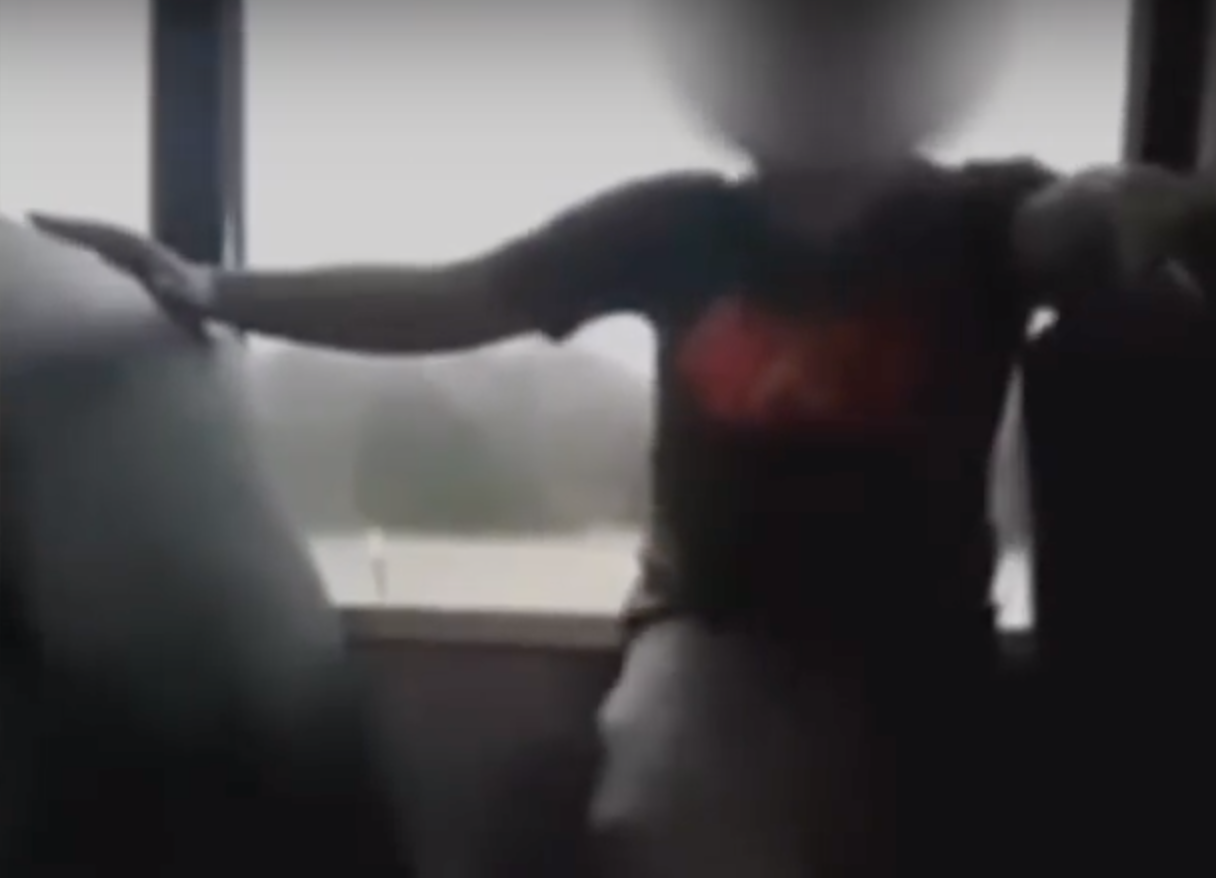 A viral video showing a young boy in Locust Grove, Oklahoma, not wanting to leave a school bus in fear of a bully is now under investigation, police said this week.
In footage shared on social media, the distressed child could be seen crying and pleading with the driver to not force him from the vehicle. Later in the short clip, filmed on a cellphone, an adult male voice, reportedly the bus driver, could be heard saying: "Hey, get out of here, go."
When the child reluctantly exited the bus he was attacked by another child. From the footage, it appeared the driver did not immediately come to his aid, KTUL reported. The victim was a sixth-grade middle school student and the attacker was a ninth-grade student.
Based on the video, the child suffered blows to the body and head. Despite the footage, it was not immediately clear who the bus driver's comments were being directed at.
The Mayes County Sheriff's Office confirmed on Friday that deputies were probing the bullying incident, which occurred on January 17. One top cop described the video as "alarming."
Major Rod Howell told KJRH-TV: "We're trying to obtain all the video, there is going to be more than one video of what people saw [on social media]. That's pretty alarming in itself but we know there's going to be more to it and there's going to be more video and probably more angles."
"We want to make sure we do our fact-finding, due diligence," he continued. "[We will] interview all of those witnesses, along with the bus driver. We've reached out to the bus driver and obviously we're not going to release his name at this time, and then get a statement from him."
Locust Grove school district said the incident—including the manner of the bus driver involved—was "addressed internally." Officials declined to comment on the driver's employment status.
A brief statement, published to Facebook, read: "Locust Grove Public Schools had an incident take place January 17 on one of our school buses involving two students. The incident was turned over to law enforcement and the Mayes County Sheriff's Office is conducting a complete investigation."
KTUL reported the police are attempting to obtain footage from bus cameras. Howell stated: "Being a parent obviously first and being in law enforcement as well. We have kiddos who ride the bus every day in some form or fashion, and it kinda hits close to home."