Oklahoma Man Says He Was Beaten By Church Members Attempting to 'Pray His Gay Away'
A young same-sex couple alleges that multiple church members — including the family of one — physically assaulted them when they attended services at a local Oklahoma church.
When Sean Cormie came out to his family this past spring, they began urging him to attend their local church with them. To please his mother and make her proud, Cormie says, he and his partner Gary Gardner came to the First Assembly of God in Blackwell, Oklahoma. But the religious ceremony quickly turned harrowing for both men when, Cormie alleges, they were attacked.
According to an interview given to News9, they were asked to approach the altar by the officiating priest.
"A lot of Sean's family came over and started praying on us, and church members started praying on us and started getting louder and louder and louder," said Gardner in the video interview.
This led to the two men being encircled by 12 to 15 churchgoers, who shoved Gardner outside and barred him from reentry while Cormie was held down by his stepfather.
"They started holding me down praying in tongues, [and] I just started crying," Cormie said.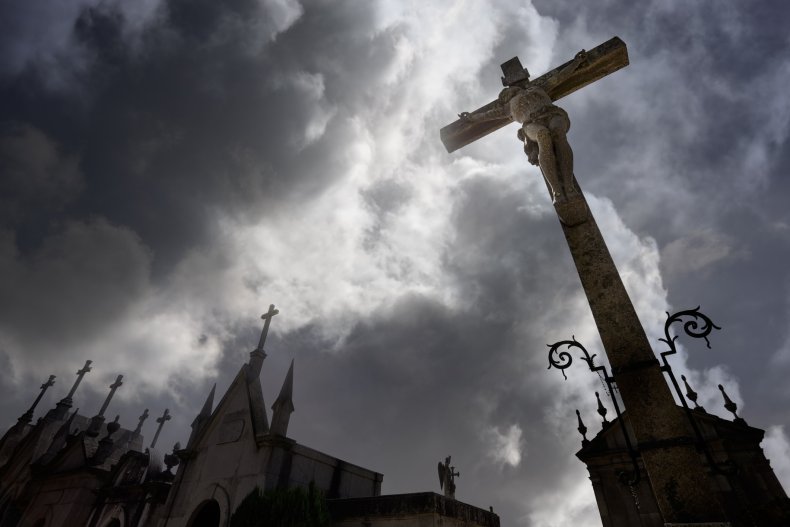 Eventually, his sister convinced the congregants to let him go, saying that God was in her brother, and he should speak freely. By the time he was released, Cormie was bruised and scratched during the ordeal, left with a black eye, and was temporarily knocked unconscious when he was allegedly slammed into the ground multiple times by his stepfather and other church members as they, according to Cormie's statement, "tried to pray the gay away."
Local police told News9 that they're not commenting on the incident, citing that it's an ongoing investigation and they "simply don't know what happened yet."
"This began as a family matter that escalated. Our church would never condone restraint of any person unless they were engaged in violent activity. There is much more to this incident, and we are cooperating fully with law enforcement to hopefully bring all of the facts to light as a rush to judgment is not in anyone's best interest," a spokesperson for the First Assembly of God church told News9 Monday.
That's not good enough for Gardner and Cormie, who want the church shut down.
"I just want to say the church should pay for what they did to us ... If they're going to treat people like that," Gardner said, "they don't need to be open."