An Oklahoma megachurch has been criticized for urging members of its congregation to "bring a neighbor" to a Thanksgiving event in a state where COVID cases and deaths have surged in recent days.
Victory Church in Tulsa posted on Facebook that it was hosting a "Friendsgiving" on November 22 and encouraged people to "come share a meal with us & BRING A NEIGHBOR."
"We always looking forward to this meal with you," the church wrote. "All of our campuses will be participating at their facility."
Footage said to be from a recent service held by Victory Church, which boasts a 13,000-strong membership, appeared to show people not wearing masks or socially distancing.
It comes as COVID cases continue to surge across Oklahoma, with health officials reporting that intensive care unit beds at hospitals in both Oklahoma City and Tulsa are at or near capacity.
Carrie Blumert, a public health commissioner in Oklahoma, said the actions of Victory Church made her "so incredibly sad and angry. Religion does not exempt you from following life saving guidelines."
On Monday, Oklahoma's Republican Governor, Kevin Stitt, announced new restrictions aimed at curbing soaring infection rates.
Bars and restaurants were told to space tables 6 feet apart—although this was not going to be enforced, Stitt said—and in-person service would end at 11 p.m, starting on November 19. Drive-through and carryout will still be allowed after that time.
Stitt also announced a mask mandate which will apply to state employees in state-owned buildings.
Tighter rules come amid a nationwide public health warning that Americans gathering for the Thanksgiving holiday risk worsening the pandemic.
Dr. Steven Crawford, senior associate dean of Oklahoma University's college of medicine, told Fox 25: "The best way to celebrate is just within your own household, just the people who you live with. Bringing anyone including other family members in from the outside increases the risk of infection."
Lance Frye, interim commissioner of the Oklahoma State Department of Health, added: "If we don't adjust how we gather safely next week, Christmas could be much worse."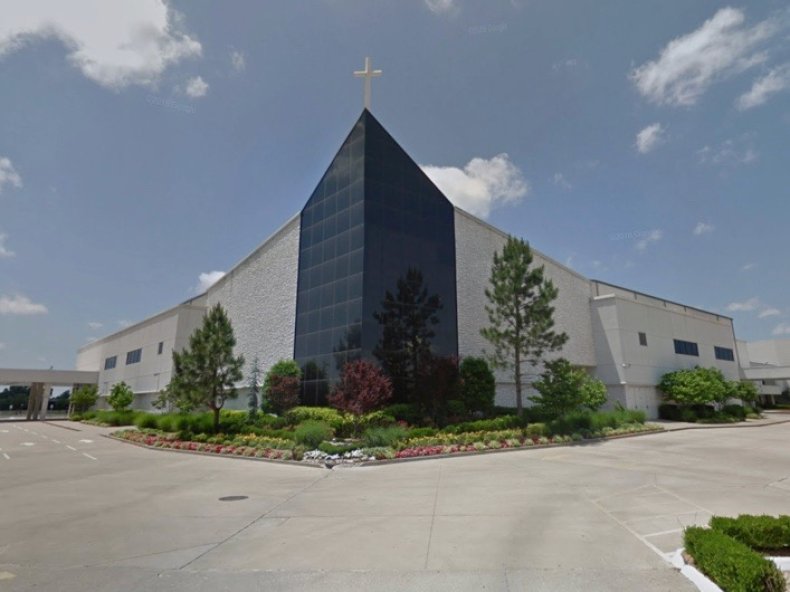 There were more than 3,000 new COVID infections, 26 deaths and 1,381 hospitalizations in Oklahoma on Wednesday, with 400 of those patients in intensive care.
A study by WalletHub on the safest U.S. states to spend Thanksgiving in comparing 10 key metrics found that Oklahoma ranked 40th—tenth from bottom—across the nation.
In March, Victory Church's pastor, Paul Daugherty, led an outdoor service with an estimated 1,000 cars gathered in the site's parking lot and a band set up on the roof.
Daugherty said he had the backing of police and local politicians for that service.
In a video on Victory Church's website titled "Are you contagious?"Daugherty is shown pulling a mask from his face and declaring "Victory from the virus."
Victory Church has encouraged people to return for in-person services but said it had been asked to keep its auditorium at 40 percent capacity.
"We will have precautions in place based on CDC guidelines and phase to help keep you safe and healthy," the church said in a COVID update to its congregation.
Newsweek contacted Victory Church for comment.