Oklahoma Newspaper Editorial Board Calls Trump's Tulsa Rally 'Wrong Time, Wrong Place'
Oklahoma newspaper Tulsa World's editorial board criticized President Donald Trump's decision to host a rally in the state late this month, saying the campaign event would happen at the "wrong time," in the "wrong place" for the "wrong reasons."
"We don't know why he chose Tulsa, but we can't see any way that his visit will be good for the city," the newspaper's editorial board wrote of the planned June 20 rally on Monday.
The article pointed to the ongoing novel coronavirus pandemic, saying that holding a large indoor gathering is a public health risk even if Oklahoma has eased lockdown restrictions. The editorial board said they'd raise the same concern if Democratic presidential candidate Joe Biden or another politician were planning a rally at the present time.
"The public health concern would apply whether it were Donald Trump, Joe Biden or anyone else who was planning a mass rally at the BOK [Bank of Oklahoma Center]," they wrote. "This is the wrong time."
Referring to Trump as "a divisive figure," they noted that his rally would likely lead to protests. Although they said that they believed the demonstrations would be largely peaceful, they raised concern about the possibility of more serious confrontations, particularly as the country continues to see nationwide Black Lives Matter protests.
"His 2016 Tulsa rally provoked a heated response for some, and his ability to provoke opponents has only grown since then," they wrote. "Again, Tulsa will be largely alone in dealing with what happens at a time when the city's budget resources have already been stretched thin."
The editorial board then drew attention to the 1921 massacre and destruction of what has been called "Black Wall Street," a thriving black community in Tulsa that was leveled by white residents leaving dozens of black residents dead and their businesses destroyed.
"There's no reason to think a Trump appearance in Tulsa will have any effect on November's election outcome in Tulsa or Oklahoma. It has already concentrated the world's attention of the fact that Trump will be rallying in a city that 99 years ago was the site of a bloody race massacre," they wrote. "This is the wrong place for the rally."
While the editorial board noted that Trump's visit would likely be "exciting," they said it would most likely be "for a lot of the wrong reasons."
"We can't welcome it," they wrote.
Newsweek reached out to the Trump campaign for comment on the editorial, but they did not respond by the time of publication.
Trump's decision to host the rally in Tulsa drew immediate criticism, particularly as it was originally scheduled for June 19 or "Juneteenth," a holiday to commemorate the end of slavery in the U.S. Many felt the president holding a rally on that day was highly insensitive. Similar to the Tulsa World editorial board, many have questioned why Trump would hold the rally in the same city where the Black Wall Street massacre occurred.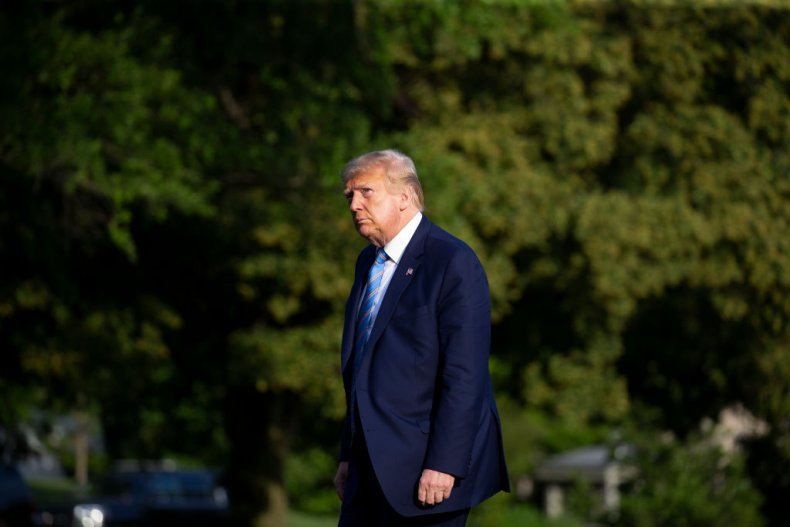 Due to the backlash over the date, Trump chose to reschedule the rally for a day later on June 20.
"Many of my African American friends and supporters have reached out to suggest that we consider changing the date out of respect for this Holiday, and in observance of this important occasion and all that it represents. I have therefore decided to move our rally to Saturday, June 20th, in order to honor their requests," he tweeted on June 12.
But the rally has drawn additional criticism due to the ongoing novel coronavirus pandemic. Those wishing to attend the rally have been required to agree in an online form that they will not sue the president or his campaign if they contract the novel virus during the rally. Public health experts have repeatedly warned that holding large, crowded, indoor gatherings comes with a significantly higher risk of spreading infections.