Oklahoma Now Allowing Part-Time Workers to Obtain $1,200 Stipend if They Return to Jobs
Oklahoma announced that it is expanding eligibility for cash incentives as part of its Back to Work Initiative, according to the Oklahoma Employment Security Commission (OESC), the Associated Press reported.
In May, Oklahoma Governor Kevin Stitt announced the program that offered a $1,200 cash stipend for the first 20,000 people working full time for 32 hours per week to return to work.
"The agency is continuing to focus on providing benefits to those in need, while also focusing on connecting job seekers with employment opportunities through our re-employment services and upcoming career fairs," OESC Executive Director Shelley Zumwalt said in a press release.
For more reporting from the Associated Press, see below.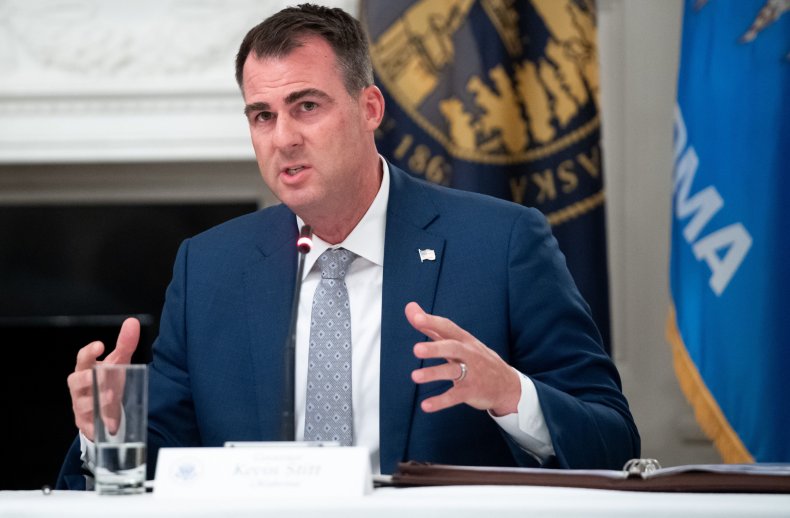 The OESC said Thursday that is extending eligibility for this initiative to anyone working two part-time jobs totaling 32 or more hours per week.
"We made this change to ensure that we can accommodate as many individuals as possible as they rejoin the workforce," Zumwalt said.
She added that the state is "hopeful" that federal unemployment benefits will end by the end of June and "we will begin to see decreases in the state's unemployment numbers."
The OESC is offering virtual job fairs through the end of June and will host in-person job fairs in Tulsa on June 23 and Oklahoma City on June 25, according to Zumwalt.
Stitt announced the program last month, along with a June 26 end to $300-a-week supplemental unemployment benefits to push workers back to employers who have said that some jobless workers were paid more in benefits than they would have in wages.
The state's unemployment rate stood at 4.3 percent in April, the latest report available, according to the OESC, down from 13 percent in April 2020.