Oklahoma Walkout Supporters to Governor: 'I Do My Job Now Do Yours'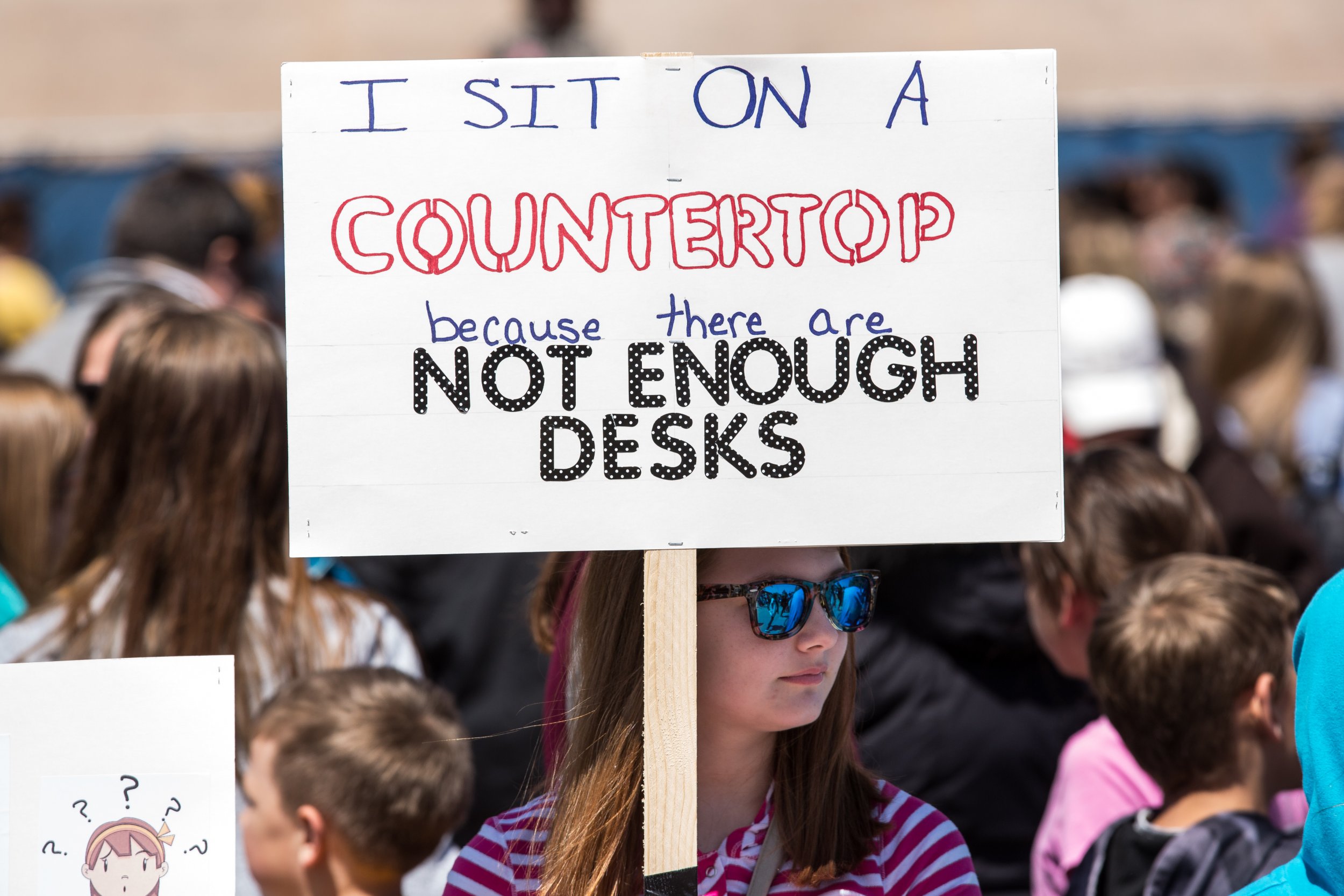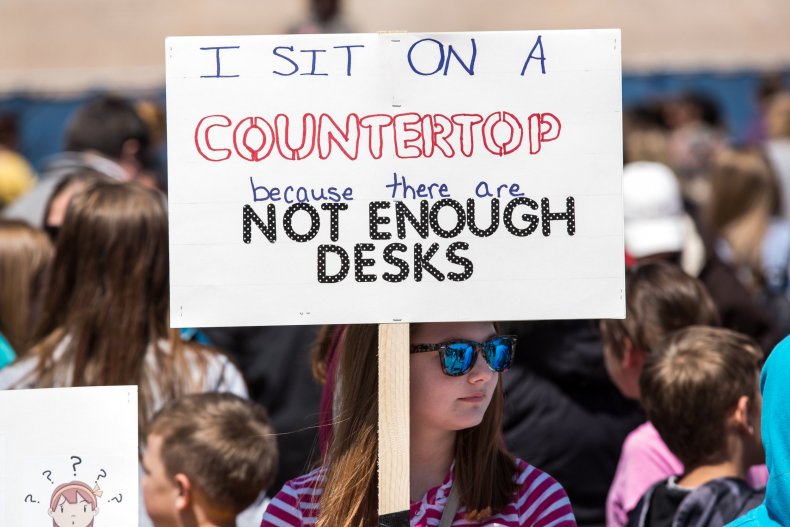 Supporters of the teacher walkout in Oklahoma grabbed some sidewalk chalk and wrote their feelings on two of Oklahoma officials' parking spots in the Capitol.
Oklahoma Governor Mary Fallin and Lieutenant Governor Todd Lamb's Capitol parking spots were covered in words in sidewalk chalk in relation to the teacher walkout, Tulsa World reported.
The messages read "I do my job, now go do yours!," "Give us our teachers back" and "Brenna was here but Mary Fallin wasn't." An outline of a body was also drawn with sidewalk chalk.
About 3,000 teachers in schools in Oklahoma City and Tulsa have been on strike for pay hikes since last Wednesday, causing the shut down of public schools, Reuters reported.
"Some have wrongly assumed that the governor has not been at the Capitol during the teacher walkout because no vehicle is parked in a space that has the word governor on the curb," Chris Benge, Fallin's chief of staff, told Newsweek. Benge added that a previous governor stopped parking in the spot because of security concerns.
Benge told Newsweek that the chalk messages were an inappropriate way to discuss the walkout.
"Visitors to the Capitol certainly have a right to express their opinions, but the chalk messages in the parking lot don't reflect the thousands who visited the governor's office during the teacher walkout," Binge said in a statement to Newsweek. "The vast majority have been polite and professional."
Republican leaders in the state have already said they don't have any plans to increase funding after they approved $450 million to give teachers a pay raise.
Governor Fallin approved legislation that would raise teacher's wages by $6,100 annually, but educators want a $10,000 raise over three years in addition to an increases in school funding.
Fallin has already approved legislation that would raise teachers' wages by an annual average of $6,100, but teachers are holding out for a $10,000 raise over three years and other increase in school funding.
Fallin recently made comments about teachers and their demands during a CBS News interview, saying "Teachers want more, but it's kind of like a teenager wanting a better car."