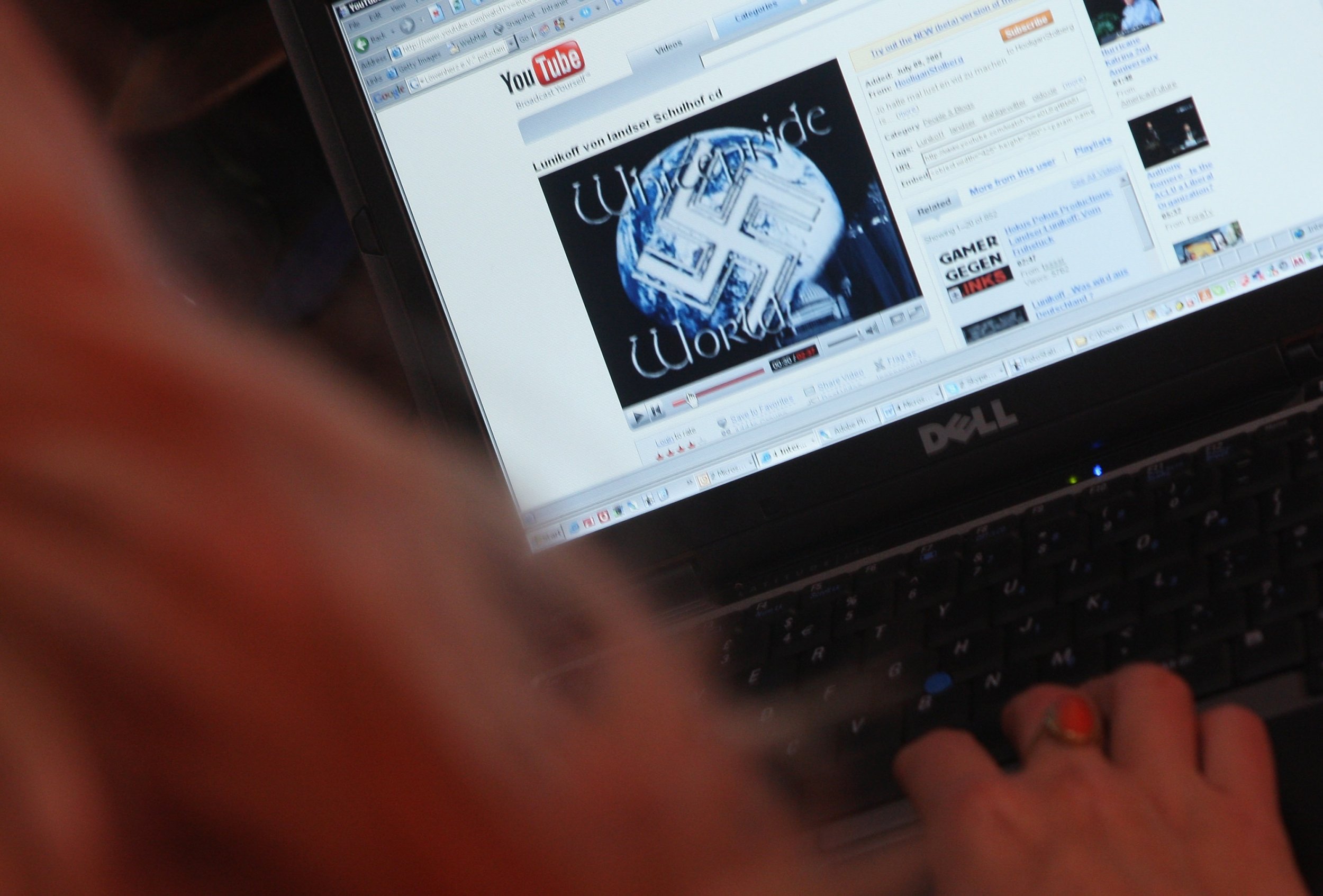 An Oklahoma police chief plans to resign after being accused of links to neo-Nazi websites.
Reserve officer Bart Alsbrook was appointed temporary police chief in the town of Colbert near the Texan border Tuesday.
Texas-based broadcast news network KXII channel 12 had probed local racist groups identified in a hate map by the non-profit civil rights group the Southern Poverty Law Center (SPLC).
White supremacist organizations in the U.S. have come under renewed scrutiny in recent weeks following the deadly Charlottesville rally, in which an anti-racism protester was killed.
The network found that Alsbrook's name was on ownership records for two neo-Nazi websites: ISD Records and NS88 Videos.
The groups sell Nazi and confederate memorabilia, and neo-Nazi music by bands including The Klansmen with album titles including Hitler was Right.
The network reported that both websites were taken offline after Alsbrook was questioned about his links to them.
Speaking to news website Tulsa World Saturday, Alsbrook denied involvement with the websites, and said his name had been linked to them by local skinhead groups in a bid to smear him.
"Someone has been using my name for years on the internet in regards to racist topics. It's not me, rather someone who has hijacked my name due to my combativeness and rejection to white power skinheads who were always coming to the heavy metal shows, starting fights and messing up our scene," he said, as quoted by the website.
Alsbrook said neo-Nazis in Dallas have been using his name since the mid-90s.
"We hate each other," he said. "They use my name in all sorts of things."
The SPLC had previously identified Alsbrook as Texas coordinator of racist skinhead group Blood and Honor and NS88 chief.
According to the SPLC, Blood and Honor emerged in the racist skinhead music scene in the U.K. in the 1980s, subsequently spread to the U.S., and advocates race war.
When asked if he planned to sue those who he alleged smeared his name, Alsbrook told Tulsa World "wish I could." He later siad reports on his ties to racist groups placed his family in danger.