Oklahoma Police Officer Fired for Racist Facebook Posts Lands New Role Less Than One Month After Dismissal
An Oklahoma police officer who was fired for racist social media posts has landed a new job in law enforcement—less than one month since his dismissal.
Wayne "Duke" Brown was dismissed from Tulsa Police Department on September 4—within one month of graduating from Police Academy—after local activist Marq Lewis of 'We the People Oklahoma' brought to light posts made by Brown on Facebook.
Posts included a picture of President Donald Trump riding a lion in police uniform, with the Confederate flag waving in the back, mirroring the now-infamous picture of Russian President Vladimir Putin topless on horseback, while more inflammatory posts directly targeted Islam.
One such post was a picture he shared of Texas Muslim Day from the page 'Stop Islamization of the world,' with the words: "I expected better from Texas! WTF!"
Another picture he shared stated: "I pledge to my family, flag and country when the day comes I will fight to my last breath, before I submit to Islam."
Other posts seemed to endorse police brutality. He pledged his support for Darren Wilson, the 28-year-old Ferguson police officer who fatally shot Michael Brown Jr. in 2014, while another post was of a picture of police deploying mace on protesters with the words: "Don't mind me. Just watering my hippies."
Once Tulsa Police Department was made aware of the posts, which were made prior to his entry in the Police Academy, an investigation was opened immediately and he was dismissed within an hour and fifteen minutes of the complaint.
Less than one month on, Brown has been employed as a detention officer with the Rogers County Sheriff's Office—the neighboring county to Tulsa.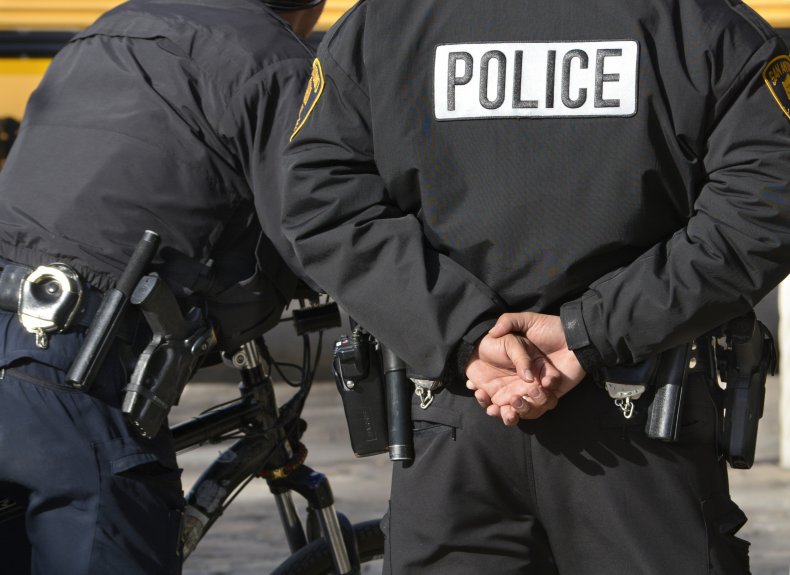 Speaking to KTUL Channel 8 News, Brown said he is thankful for the new opportunity and that he regretted making the mistakes that cost him his previous position.
"I'm just a good person," he said. "I'm just a man trying to make a living."
He later added: "I treat everyone with respect, I try to be nice to everybody and I try to do my job to the best of my ability."
Sheriff Scott Walton of Rogers County also told the news outlet that he did not believe Brown was a racist.
"If I thought Duke Brown had a racist bone in his body, he and I would never have had a conversation about a job," he said. "There is no room for that here."
Newsweek has contacted Rogers County Sheriff's Office for further comment.