Oklahoma state Representative José Cruz, 31, a Democrat from Oklahoma City, announced his resignation on Wednesday night, effective Friday, January 21, due to inappropriate actions at a New Year's Eve gathering.
Cruz did not provide details of the gathering or the actions that took place; however, he said in a statement provided by Danielle Ezell, a political consultant, and posted on the Oklahoma City Free Press website that he apologizes, is embarrassed and will formally resign on Friday.
"I started 2022 by exercising poor judgement and acting inappropriately during a gathering. I deeply regret my conduct and that my actions made someone else uncomfortable. I'm upset with myself and embarrassed," Cruz said in the statement.
"My actions on New Year's Eve did not reflect my values and beliefs. I consider myself a champion of women and have deep respect for my female colleagues and friends. However, my conduct that evening was inappropriate. I take full responsibility for my behavior, and I apologize," Cruz added.
Ezell was quoted by the Free Press, saying the statement was "all we are releasing at this time."
A statement from House Minority Leader Emily Virgin sent to several local news outlets said her office was aware of Cruz's plan to resign but declined to comment further, the Free Press reported.
"We are aware of Rep. Cruz's resignation and have a plan to make sure services to the constituents of House District 89 are uninterrupted. I have no further comment at this time due to potential investigations related to the matter," Virgin's statement said.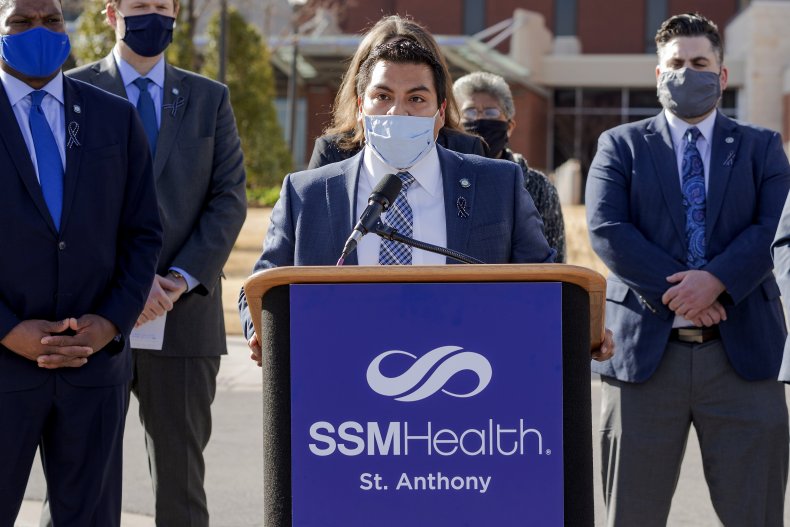 According to The Oklahoman, Cruz considered it a "great honor" to represent his south Oklahoma City district. Cruz, an attorney, was born in Mexico City and was the first Latino to represent his district.
He was elected to his seat in 2020, earning 66.4 percent of the vote, the Free Press reported.
He served on the Agriculture and Rural Development and the Criminal Judiciary committees, as well as a member of the Appropriations and Budget Subcommittee on Judiciary and Public Safety, according to the Associated Press. He also was a founding member of the newly formed bipartisan, bicameral Legislative Latino Caucus.
His goals focused on Medicaid expenses and ways to help constituents with infrastructure issues. According to the Free Press, Cruz's passion for common people and his determination to provide representation for the people of his district will be missed.