Oklahoma Says County Had 135 Opioid Pills For Every Adult as Pharma Trial Gets Underway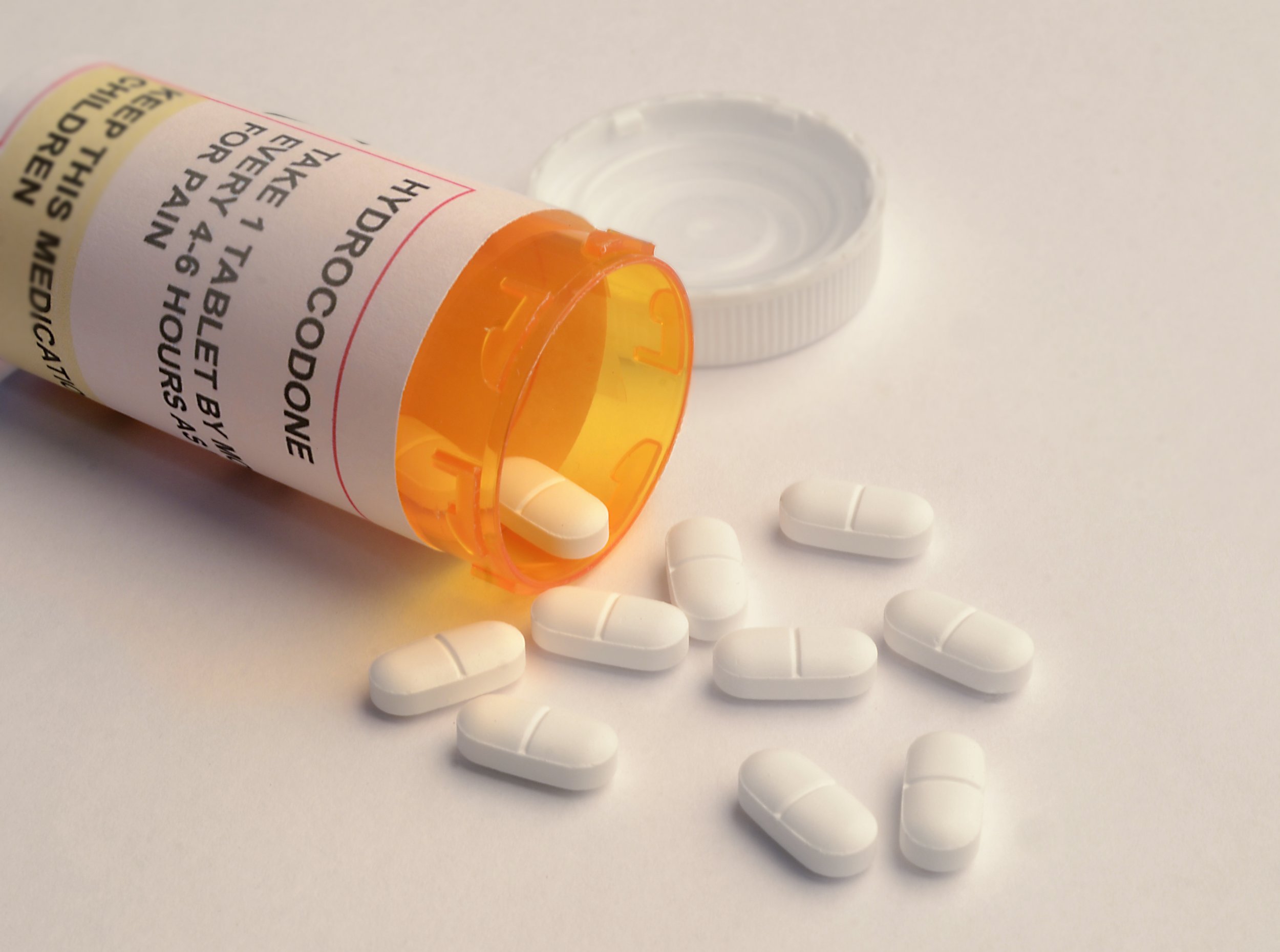 A lawyer representing the attorney general of Oklahoma said during the state's trial against pharmaceutical company Johnson & Johnson on Tuesday that at one point there were 135 opioid pills for every adult in Cleveland County, the state's third most populous county.
"[Johnson & Johnson says] they didn't do it. They say they didn't do it here," attorney Brad Beckworth told a district court in Norman. "Then why in the world do we have enough pills for every adult in Cleveland County to have 135 equivalent pills?
"That is [even] significantly below the state average," Beckworth argued before Judge Thad Balkman.
The trial represents Oklahoma's nascent efforts to hold drug companies accountable for their alleged role in the opioid crisis. State Attorney General Mike Hunter filed suit against several opioid manufacturers in 2017 claiming their marketing practices had fueled the surging number of opioid overdose deaths in the state over the past decade.
Hunter previously reached a settlement in March with another drug maker implicated in the suit, Purdue Pharma. And just days before Tuesday's opening arguments, Teva Pharmaceuticals settled the state's numerous allegations out of court. Johnson & Johnson and its related entities remain the lone defendants in the state's current lawsuit.
"This opioid crisis, this public health crisis we're in, it is a manmade crisis," Beckworth said. "The evidence will show this crisis is a drug company-made crisis, and one of the causes is sitting right here."
In 2017, there were 388 opioid-related overdose deaths in Oklahoma, according to data from the Centers for Disease Control. While down from a peak of over 500 opioid-related deaths at the height of the state's crisis in 2012, Oklahoma's recovery from an outbreak of overdoses that began in the early 2000s has been slow-going.
The Oklahoma Department of Health cites poisoning as the leading cause of injury deaths in the state, with 90 percent of poisoning cases due to drug overdoses. While motor-vehicle fatalities in Oklahoma trickled downward over the past decade, drug overdoses increased sevenfold from 1999 to 2013. Sixty-one percent of drug overdoses in Oklahoma were attributed to opioids, killing 477 people during the peak of the crisis. The state health department says that more deaths at the highest point for overdoses involved opioids than involved cocaine, benzodiazepines and methamphetamine combined. In 2012, healthcare providers in Oklahoma wrote 127 opioid prescriptions for every 100 people.
"We're a state that is not poor, we are rich in resources and people," a Johnson & Johnson lawyer told the courtroom on Tuesday. "We can solve this problem. We don't need this [lawsuit] to do that."
The trial is expected to last for months and will ultimately be decided at the bench by Balkman. Oklahoma is just one of dozens of states that have filed suit in recent years against opioid manufacturers alleging various improprieties related to the opioid crisis. There are currently around 2,000 similar lawsuits playing out in states and municipalities across the country, though Oklahoma's is the first of its kind and scale to begin litigation.