Officials at an Oklahoma high school have apologized after a racist meme referencing a slave auction stirred controversy and went viral.
A student at Chandler High School in Chandler, Oklahoma, took a photo of a peer dressed in a prisoner uniform as part of an anti-bullying skit during a "Positive Peers" assembly, captioned it with a racial slur and shared it on social media via Snapchat. The student who posted the photo on Snapchat used the N-word, adding: "starting bid $50." A Confederate flag was displayed at the bottom.
"The District has no tolerance for hateful depictions and captions regarding any student, and has and will continue to address this unacceptable, despicable behavior whenever it occurs," Chandler Public Schools said in statement, reported by KOCO-TV.
School officials called the language "hateful and demeaning." The statement said more focus would be placed on "educating students regarding no tolerance for actions or words that threaten, harass or bully others because of color."
The school didn't reveal any details of possible disciplinary action for the student who posted the Snapchat photo, but did say "the student responsible for this behavior is not at school."
Ashley Warner, who said she is the sister of the student in the skit, told Newsweek her brother was "handling it well, in my opinion." She continued, "But he's just like the rest of us; words still hurt, and something this hateful and discriminatory being said by a peer...something that makes you question your worth, your skin color and your place in this world, that's not something you can just 'get over.' It definitely impacted him. I know he's trying to be a tough young man, and he is, but his heart and his spirit are broken."
In a Facebook post with the captured Snapchat photo, she wrote on Wednesday, "My blood is absolutely boiling."
She later said in the post: "This is just ridiculous! I know bullying happens, I was bullied all throughout school, but it seems to happen a lot more in Chandler Schools then it should."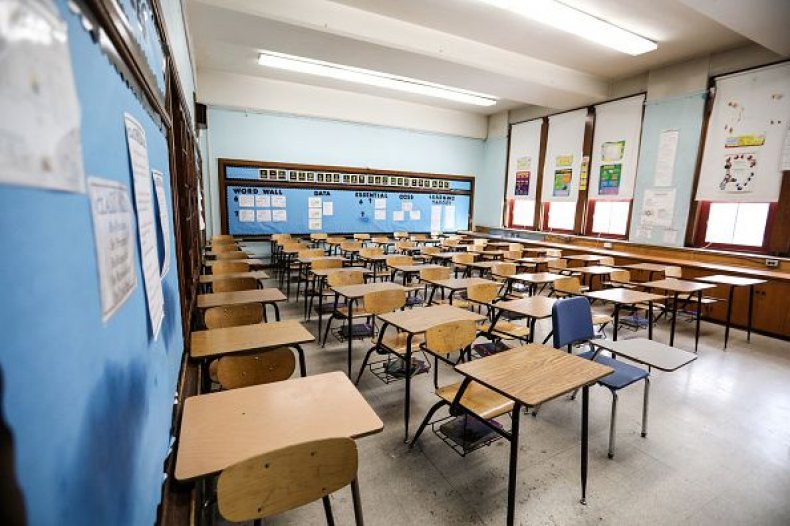 School districts have been under fire recently regarding curriculum and racial insensitivity. A Civil War ball, scheduled for Friday at Ranchos Middle School in California's Madera County, was met with mixed reactions. The school said the event was a way for students to learn from the country's mistakes, and aligned with "academic standards."